Mayweather-Pacquiao prediction
Who'll come out on top May 2?
Floyd Mayweather Jr. and Manny Pacquiao will finally meet in a long-awaited showdown on May 2 at the MGM Grand in Las Vegas.
Fight freaks worldwide can pinch themselves and still be awake.
Both fighters need this fight to cement their status as one of the best to ever put on a pair of boxing gloves.
Mayweather, who posts a perfect record of 47-0 with 26 KO's, has all eyes on him.
Ever since 2010, he was the one people pointed fingers at as to why the fight wasn't made.
Now that the fight is here, he has to deliver.
The little trouble Mayweather has faced throughout his career is when he faces off against a southpaw.
He had his most controversial bout against Jose Luis Castillo back in 2002. Many people thought he lost the fight, but Mayweather was awarded with a unanimous decision.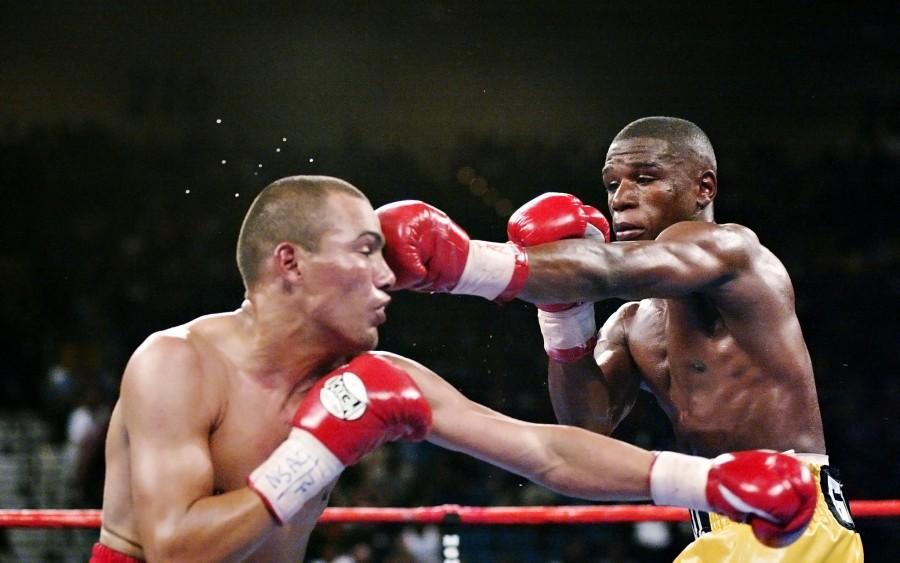 They then fought a rematch with Floyd winning more convincingly.
In 2006, Mayweather fought Zab Judah at the Thomas and Mack Center in Las Vegas.
Judah controlled three of the first four rounds before Mayweather eventually figured him out.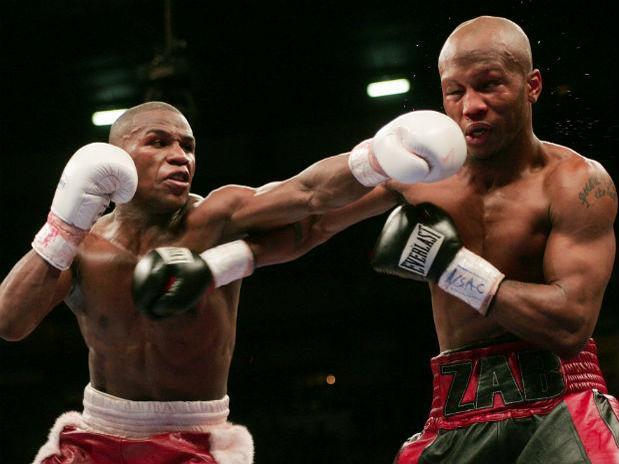 John Iacono/SI
Ever since then, the word around the world has been if Mayweather was ever to lose it would be to a southpaw.
Here's where Manny Pacquiao is entered into the equation.
Pacquiao, (57-5-2, 38 KOs) has been known to constantly pressure his opponents, usually finding ways to rattle them.
The Filipino hasn't recorded a knockout win in nine fights and people are assuming that he no longer possesses the killer instinct he used to.
That's simply not the case.
Pacquiao has unarguably become a better boxer over his last nine fights.
His use of combinations and hand speed combined with a more calm technique spells trouble for fighters now.
In stoppage wins over Oscar De La Hoya and Miguel Cotto, Pacquiao was forced to apply relentless pressure because he didn't know how to box well enough to control fights.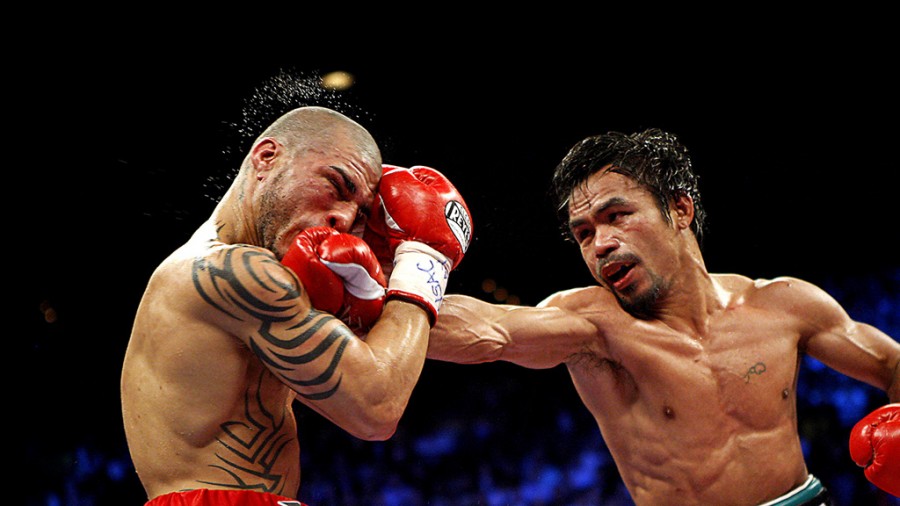 Four fights ago against rival Juan Manuel Marquez, Manny was very close to knocking Marquez out himself but he got careless and Marquez was able to take advantage.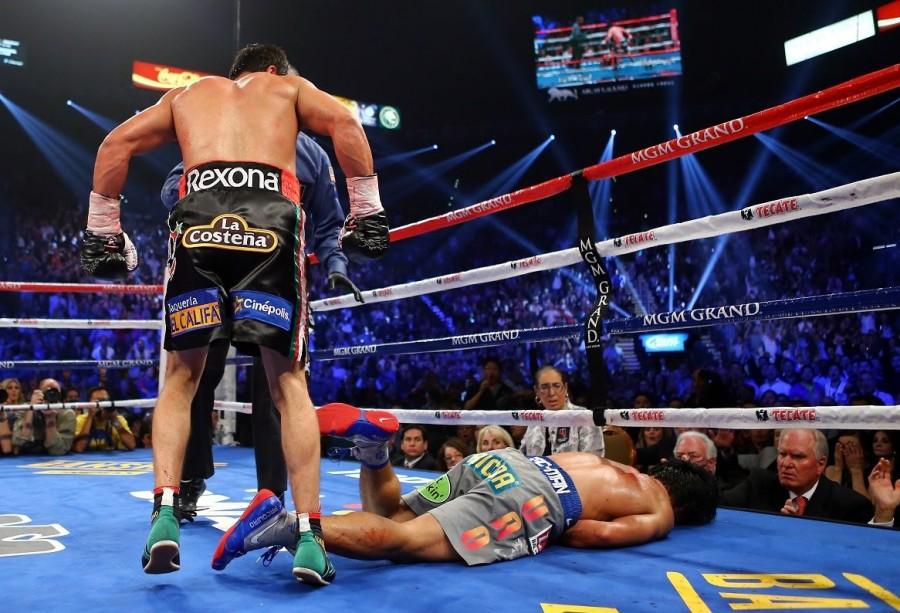 He learned from those mistakes most notably in his last performance against previously undefeated Chris Algieri.
He was able to knock Algieri down six times in the bout without getting reckless and showed nice ring generalship while cruising to an easy unanimous decision victory.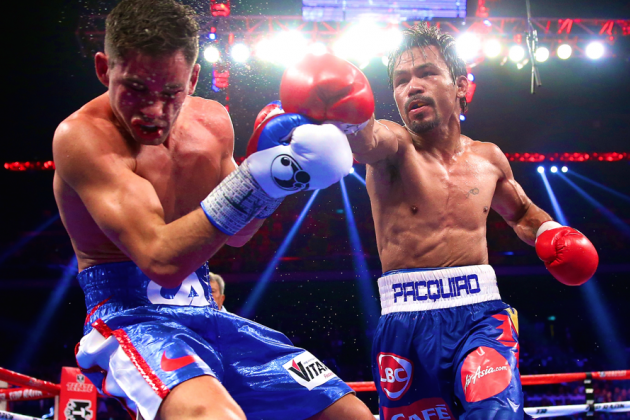 Chris Hyde/Getty Images
To win against Mayweather, Pacquiao must use a mix of applying pressure and efficient boxing.
One reason Floyd is 47-0 is due to his ability to make adjustments during the fight.
In his first fight against Marcos Maidana, he was often found against the ropes with the slugger aggressively hunting him down.
Mayweather's ability to gravitate towards the center of the ring and outbox Maidana, proved to be the difference in the later rounds of that fight and in the rematch.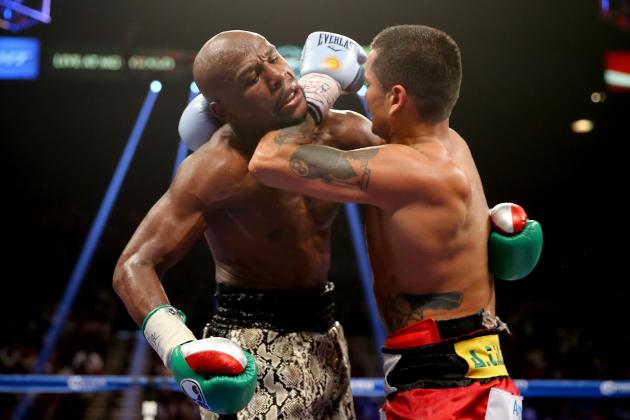 Al Bello/Getty Images
If Mayweather can once again draw up a master plan, then he should be able to make Pacquiao his next victim.
If not, Money May will be in a world of trouble.
Most people forget that the naturally bigger man heading into the fight is Mayweather.
Floyd's use of his size advantage will be crucial.
Backing Pacquiao up would make the Filipino have to rethink his gameplan.
If Pacquiao is not able to stalk Mayweather down consistently, we could be looking at a one-sided fight.
Manny can box effectively, but he can't outbox Mayweather.
For the first three rounds, I expect Pacquiao to come out positively, often throwing Mayweather off his game by using great head movement and by being the more active fighter.
Rd 1: Pacquiao 10-9
Rd 2: Mayweather 10-9
Rd 3: Pacquiao 10-9
Total: Pacquiao 29-28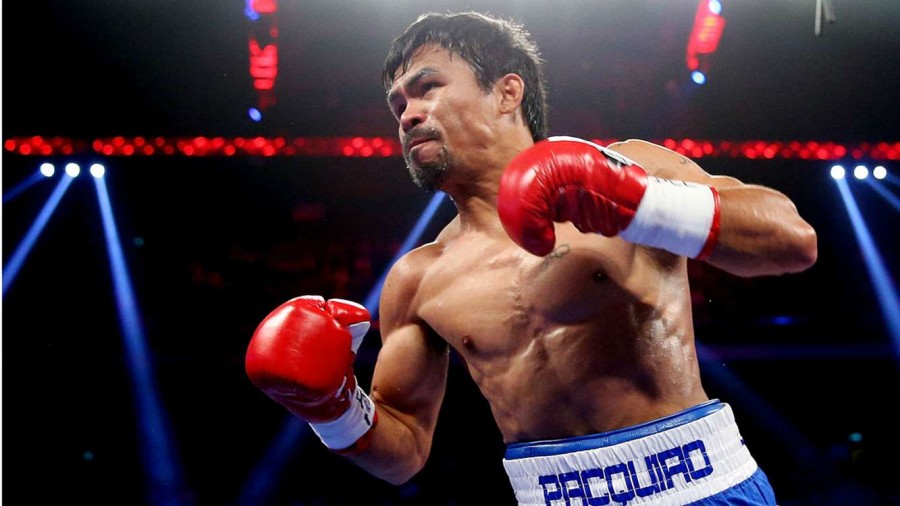 In rounds 4-6, Mayweather will temporarily seize control by countering Pacquiao effectively and beating Manny to the punch.
In the closing moments of round 6 however, Manny will stun Floyd, sending him a little shaky to his corner.
Through the first half of the fight, things will be knotted up.
Rd 4: Mayweather 10-9
Rd 5: Mayweather 10-9
Rd 6: Pacquiao 10-9
Total: Even 57-57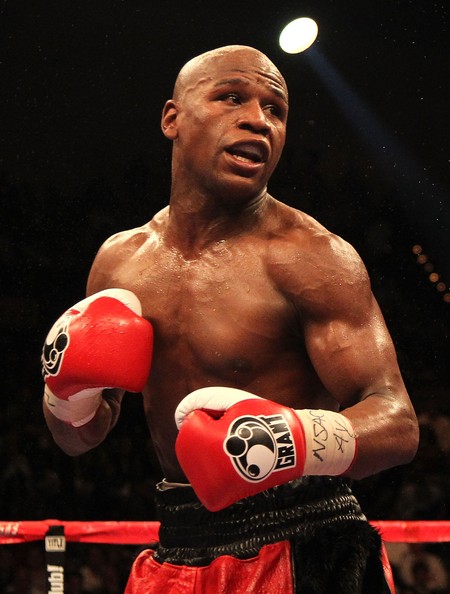 Now things get fun.
Having hurt Floyd in round 6, Pacquiao will come out swinging in round 7. Mayweather will be against the ropes in almost every second of the round.
Round 8 will be a different story.
Mayweather will use his jab and length to keep Pacquiao off him effectively, landing some thudding blows.
Mayweather will start round 9 off how he finished the last one until Pacquiao catches him slipping with a sharp counter shot that forces Mayweather back.
That blow helps Manny win the round.
Rd 7: Pacquiao 10-9
Rd 8: Mayweather 10-9
Rd 9: Pacquiao 10-9
Total: Pacquiao 86-85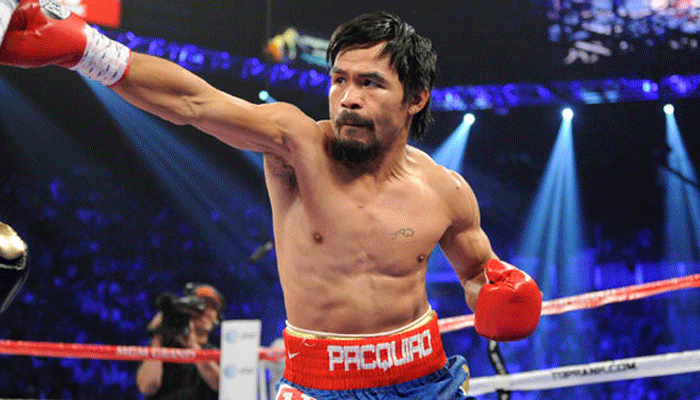 Everything will be on the line in the championship rounds.
In round 10, Pacquiao will continue to apply pressure on Mayweather, throwing volumes of punches that will appeal to the judges but that won't matter. Manny will get overconfident and get caught with a sharp counter right that'll send him to the canvas.
He'll get up but he will obviously be hurt by the punch. Mayweather will back him up into the ropes, and catch him flush with a combination that sends him down again.
Pacquiao will reach his feet but as he struggles to gather himself, Kenny Bayless will wave his arms which will give Mayweather the victory.
Floyd Mayweather will be pushed to the limit but ultimately he will shut up his critics and remain perfect, pushing his record to 48-0.
Prediction: Mayweather by 10th round TKO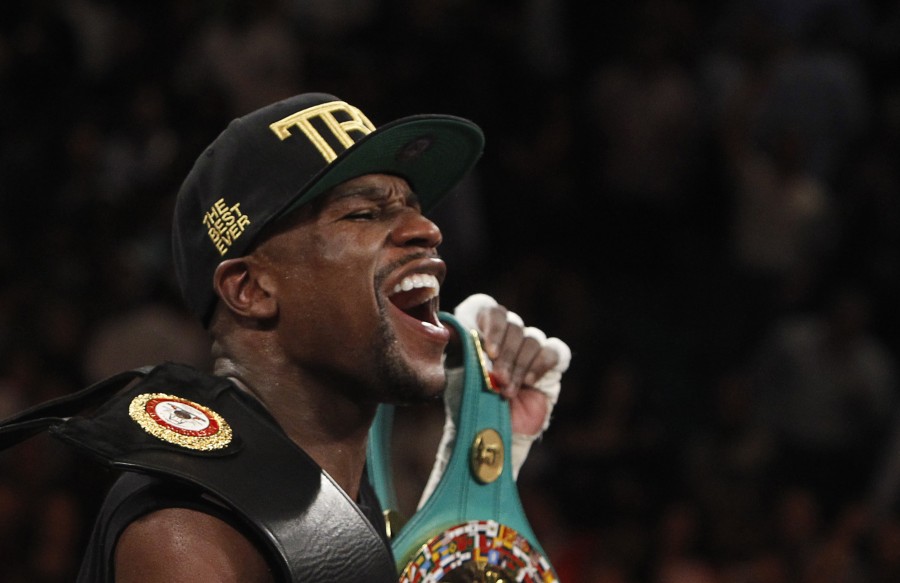 REUTERS/Steve Marcus