As of Sept. 11, the Chicago White Sox had an unfortunate record of 61-98, placing them four out of five in the American League Central. Coming off of an 81-81 record in the 2022 season and a 93-69 record in the 2021 season, fans were left wondering what on Earth was going on. 
It turns out, there may be a few contributing factors to the Sox's nightmare season.
To begin with, on Aug. 23, the White Sox let go of their executive vice president, Kenny Williams, and their general manager, Rick Hahn, according to NBC Chicago. 
Prior to this, Williams had been with the White Sox since 1992, holding his VP position since 2011. He was also general manager when the Sox broke their 88-year losing streak and won the World Series in 2005, defeating the Houston Astros four games to one, NBC reported.
Additionally, Hahn served as general manager since 2011, spearheading the rebuild that resulted in playoff appearances in both 2020 and 2021.
"Ultimately, the well-worn cliche that professional sports is results-oriented is correct," Chairman Jerry Reinsdorf told NBC. "While we have enjoyed successes as an organization and were optimistic heading into the competitive window of this rebuild, this year has proven to be very disappointing for us all on many levels. This has led me to the conclusion that the best decision for the organization moving forward is to make a change in our baseball department leadership."
On Aug. 31, the Sox announced that they would be promoting former assistant general manager Chris Getz as their new general manager and senior vice president, according to the MLB.
Getz had previously played seasons with both the White Sox, the Kansas City Royals and most recently the Toronto Blue Jays.
"Chris has impressed me greatly over the past seven years," Reinsdorf told ABC 7. "In our conversations together this season, I have become energized by his vision, approach and sense of what this organization needs to become competitive again."
Another reason that the White Sox's underperforming season is so surprising, is that in the offseason, the Sox signed several high-contract players, such as outfielder Andrew Benintendi, who according to CBS Sports, started out with a measly two home runs over his first 117 games with the Sox but has recently hit another two in just three games, and catcher Yasmani Grandal. 
They also have historically high-performing players. such as outfielder Luis Robert Jr., who made his MLB debut in 2020 and has had 38 home runs this season alone and has thoroughly lived up to his potential, pitcher Dylan Cease, who MLB reports has had 207 strikeouts in 159 games so far this season and shortstop Tim Anderson.
This powerhouse roster resulted in the White Sox on 35th Staff, a prominent Chicago-based White Sox media company, predicting records such as 90-72, 87-75, 79-83 and 92-70.
Lastly, there's also currently some uncertainty around the Sox's future in Chicago, as Reinsdorf is allegedly considering Soldier Field instead of Guaranteed Rate Field (formerly Comiskey Park and U.S. Cellular Field), building a new stadium in the city or suburbs or possibly relocating to Nashville, according to the Daily Herald.
This wouldn't happen for a few years, as their lease at Guaranteed Rate isn't up until 2028, but it would almost certainly result in pushback from fans. 
The Sox almost relocated in the late 1980s, according to the New York Times, nearly moving down to Tampa Bay, they even designed a jersey, but the bill was overturned at the very last second.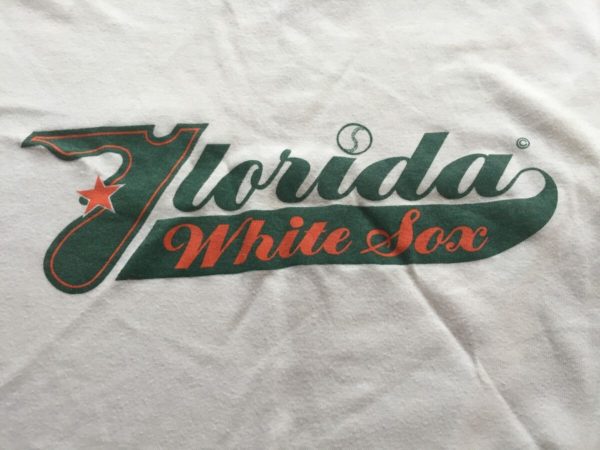 Essentially, in the 80s, the White Sox played at Old Comiskey Park, but it was in an unfortunate state of disrepair and the Illinois government simply didn't have the funds to build a new stadium. Coincidentally, Florida was itching to have a major league baseball team call Tampa Bay home since Spring Training sessions in the pre-season were the only baseball action the state was getting, so they built a stadium in Tampa Bay. Plans fell through at the last second and Tampa Bay created a new team, the Tampa Bay Devil Rays, and the White Sox stayed in Chicago and got their new Comiskey Park across the street from Old Comiskey.
In the end, the Sox were certainly projected to have a significantly better season than they're actively having, and maybe a change in leadership and a potential relocation will give them the fresh start they need.