Cancer center is underrated
Why we should support a place few people know about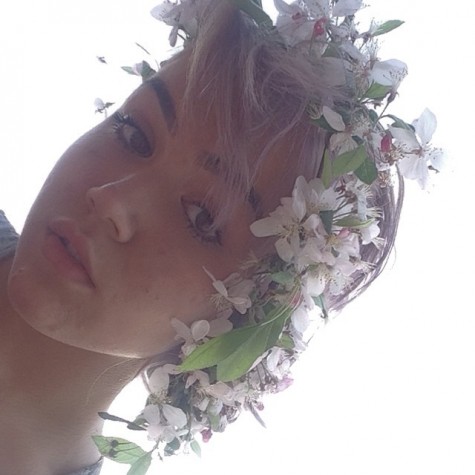 More stories from Jade Groble
I can probably name a handful of people at H-F who have family members who fought cancer. Are we totally unaware, though, of the range of support options available?
To be specific, The Homewood Cancer Support Center, across the street from the library, is a crazy good place to find support and care, and almost nobody I've asked knows about it.
Inside this inconspicuous one-story brick office building lie not only therapy services for families, fighters, and survivors, but an array of programs for the physical well being and healthy self-image of people affected by cancer.
These workshops include courses from things like making fresh juices and eating right for cancer, to wig-fitting, yoga, zumba, meditation, and much more to provide encouragement and options to people fighting the big C.
The thing that really awed me was that this center doesn't receive any government funding, and these services are free to patrons fighting cancer and their families.
This place sounds like some expensive retreat you'd find in downtown Chicago where rich patients would go, but it's right down the block from Burrito Express on Dixie Highway.
All of this is a 15-minute drive from H-F, and may I mention, completely free of cost.
My initial question was, "How can they afford to do all of this?" The answer is donation. If you want to make yourself feel like less of a technology obsessed, overly selfish, "Generation Me" teenager, do the Walk of Hope. It's on Sunday, May 17.
It's easy, fun and the proceeds are a huge part of helping bring all of these services to people in the area. In fact, bring some friends with you too.
You can even dedicate your walk to someone you know who's had cancer or is currently fighting it. See? That's totally sticking it to the "All teenagers are selfish and only care about Twitter" trope.
Another cool idea at the center is the 'to be…' bracelet, which is an inspirational bracelet you can buy for 10 dollars from the Homewood and Mokena centers. It proceeds going toward the costs to provide services at the center.
The bracelet would totally be a cute way to tell mom she's raw on Mother's Day, or tell that senior friend of yours that you're gonna miss them when they go off to college. Maybe you could even finesse yourself a girlfriend with this gift and display of charity, know what I'm saying?
In all seriousness, I think this center is totally worth supporting. If you know someone in the area who's battling cancer, I recommend a visit. It is free, after all, so there's no hurt in trying to make someone's life a little easier.
In the end, you can be a victim of cancer, or a survivor of cancer. It's a mindset, and there's help right around the block to get you there.
Leave a Comment