The last hurrah
Three options stand out for Mayweather's last bout
Even before his last fight against Manny Pacquiao, Floyd Mayweather made it clear to everyone that he plans on retiring after his next fight in September.
Floyd has had a great career as no one has been able to figure him out, leaving him with a perfect 48-0 record.
With that being said, there's one man left who will be lucky enough to have the last dance with Mayweather.
According to Floyd, it's between former titleholder Andre Berto and relatively unknown fighter Karim Mayfield.
While I think that's all smoke and mirrors, let's take a look at Floyd's real options.
Amir Khan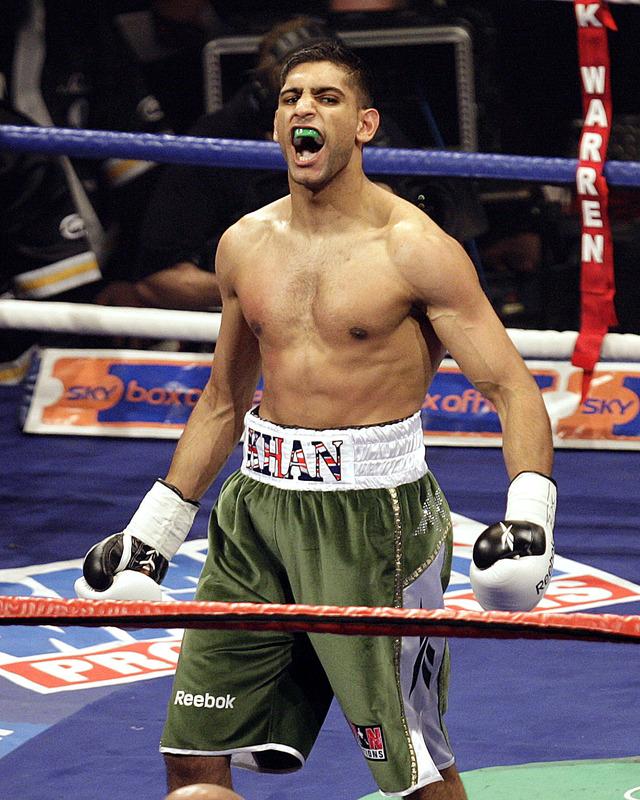 AFP
Khan has longed for a fight with Mayweather for decades it seems.
Ever since Mayweather held a fan vote between Khan and Marcos Maidana for his next fight, (Which Khan actually won) Khan has been gunning for Floyd.
In his past two fights against Devon Alexander and Chris Algieri, Khan's superior hand speed proved to be the difference in both bouts.
While Khan's hand speed is measurable to Floyd's, it's Amir's length that could give Mayweather problems.
Despite a weak chin, Khan's effective jab and ring generalship presents a difficult test for opponents.
If this fight is made, it could be a rather boring affair, unless Mayweather turns up the heat and stalks Khan down.
There's at least one boxer who thinks Khan would upset Mayweather.
""I don't know that Amir beats Keith Thurman, but I do think he beats Floyd and Pacquiao," Paulie Malignaggi said via esnewsreporting.com. "I think in my mind he [Khan] beats the two most popular guys in the world, but I don't know at this point who the clear cut number one is. It's a matter of debate, and that's what makes boxing so great."
Gennady Golovkin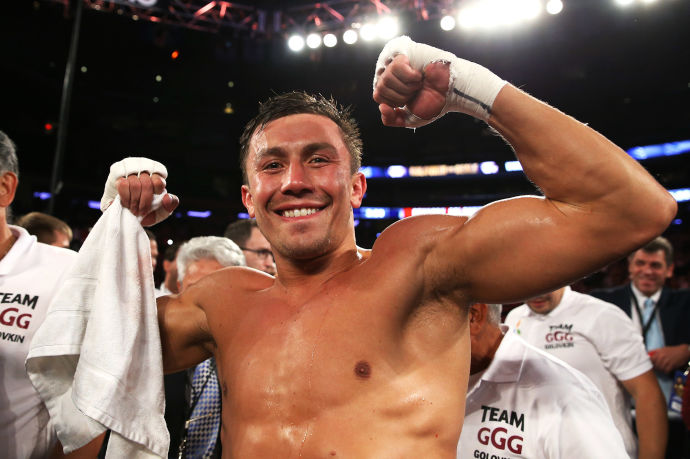 Credit Photograph by Ed Mulholland/K2 Promotions/Getty
"Triple G" has destroyed everyone in his path, recording 30 of his 33 wins by knockout, including 20 straight KO's.
He has the aggressive style that would surely sell to the public as people love to draw up scenarios in their head about Mayweather getting knocked out.
The problem is that he has yet to face a top contender in the sport.
That, according to Mayweather's team, doesn't make Golovkin a reasonable candidate.
"Everyone in boxing wants to fight Floyd, it's the biggest payday they could possibly have," they said. "He has never fought a top opponent."
While this potential fight is intriguing to many, it's unlikely to happen.
Nobody: hang em' up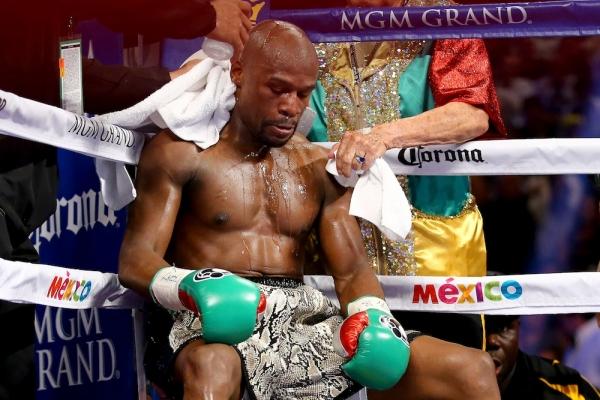 Getty Images
Mayweather's third option should be sitting in his million dollar mansion, sipping on a pina colada, enjoying his life.
Floyd has nothing else to prove to anybody.
People said he would lose to De La Hoya, he didn't.
People said he would lose to Pacquiao, he didn't.
People said somebody will give Floyd Mayweather a loss along the way.
They haven't.
Mayweather promised both Showtime and his fans that he'd fight in September.
If it isn't against Khan or Golovkin, neither Floyd nor the boxing public should bother.