Behind the music policy
Students, DJ say music policy too conservative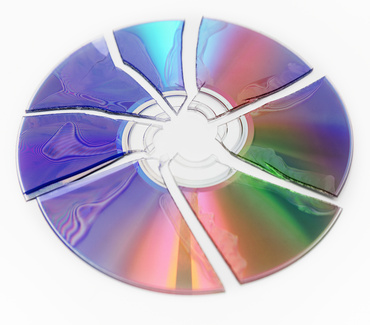 Sorry, there are no polls available at the moment.
The revamped music policy, which is still in the works, is making senior Mizani Day's job as VTV's Business Manager much more difficult.
"This policy affects VTV in a very negative way because it limits our creative ability," Day said. "Without modern music students can relate to, it makes my job 10 times harder to catch
their attention."
The music List obtained by The Voyager includes 245 approved songs and 87 unapproved songs. The unapproved songs are often labeled with reasons for their removal, including "language," "overt
alcohol use" or "chanting swear."
Day is not the only one who thinks the music policy is too strict.
"This was the most conservative list that we have ever been provided by any school," said Anthony Martorano, the DJ for this year's Homecoming dance.
Martorano said he performs at around 200 schools a year, and that he usually isn't given approved music lists for school dances.
"It limits the number of hit songs we can play and eliminates the ability for us to take requests from the students," he said.
"It is always easier for us when the students are dancing to the songs they want to hear
and are having a great time."
Because there is no tangible policy, there are some inconsistencies with the list.
For example, "It Won't Stop" by Sevyn Streeter is banned because it uses '"hell"
once and TLC's "Scrubs" is unapproved because of the word "A**."
But "7/11" by Beyonce, which says "Hold that cup like alcohol, don't you drop that alcohol. Never drop that alcohol, never drop that alcohol" is on the approved list.
Pitbull's "Hotel Room Service" is also approved despite overtly sexual lines, like
"Put them fingers in yo mouth girl open up yo blouse, And pull that G-string down
south ooh OK shawty."
Some clean versions of songs, like Bruno Mars's "Treasure," are approved but many other clean versions are banned. The song list is approved by Activities Director Gail Smith and Superintendent Von Mansfield.
Smith says the policy is in the best interest of the students.
"As educators, we are challenged with finding music that is appropriate
for all students with respect to their musical preferences that does not encourage inappropriate action/behavior, discrimination of any kind, and substance abuse," Smith said.
Some questions were raised when the Pom's team used music by rapper Future at this year's pep rally, despite the song not being on the approved list.
"The policy is a work in progress," Smith said. "Our goal is to develop an extensive playlist of songs from all genres, including classic popular songs from previous decades."
Executive President of the Student Council Alvin Jones opposes the music policy in its entirety.
"I believe having a strict policy is unfair to the student body, especially with H-F being the only school in our conference to have such a harsh music policy," Jones said. "In the real world everyone can listen to their own music without being penalized."
Jones says that student government will have an official list of songs for Smith by late January.
The more intense restrictions surfaced last year after the Turnabout dance. The clean version of "I Don't **** With You" by Big Sean was played, and some students chanted the explicit lyrics..
"Unfortunately, as you all know, even when you present the clean version, sometimes it doesn't work really well," Mansfield said.
Most songs with profanity or drug references are not to be played at any school event, he said. However, some exceptions are made.
Mansfield said he expects the process to improve.
"I think we're still in the growing phases of [the policy] since it's something we started putting in place more diligently last year," Mansfield said. "So I do think it's going to take some time to make it
through before those expectations are fully materialized."
Mansfield says he isn't surprised to hear the DJ call the playlist conservative because other schools often "play the explicit versions," of songs and students would be shocked to hear what other schools were
allowed to play at their dances.
Broadcasting teacher and VBC General Manager Mark Ciesielski, who organizes the popular Lip Sync contest, said he's planning to sit down with Smith to discuss the policy.
"Once I see the actual music policy and how it was put together and what the criteria of the songs must be to make it to the list, I will be able to comment further."