The pressure is on for seniors
Effort and motivation determine seniors' level of college readiness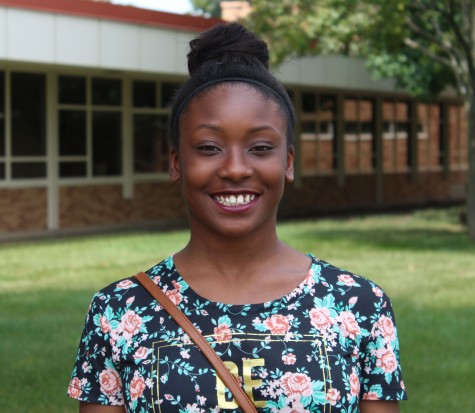 More stories from Marianna Koonce
Seniors who are in the process of narrowing down their list of colleges, finishing college visits, or doing any last ACT retakes would benefit from making all of their deadlines, but they aren't always on top of them like they should be.
The summer prior to a student's senior year is the perfect opportunity to take advantage of doing these things. Teenagers often get caught up in the refreshing feeling of having a break from school.
Guidance counselor Dawn Edwards says students can do college research and still have a time for a normal summer.
"They would have to hopefully do well with time management. Schedule times to do college applications through the week or on the weekend," she said. "Working through some of these things definitely takes some pressure away."
However, just when it seems like the summer is finally beginning, it's close to being over. This was a disadvantage for students who missed the ACT test on June 13 because of vacations.
Fortunately, this isn't the end because it's vital for students in this predicament to make sure that the test in September doesn't slip away.
It's still possible to stay on track after taking the ACT in the fall, specifically in September, if any of their college choices has an early application deadline or a scholarship deadline that is also in the fall.
"I'm mostly done with my applications right now," senior Michelle Maass said. "Doing it early is always better."
According to www.actstudent.org, 57 percent of students from the 2014 graduating class who took the ACT more than once increased their composite score on the retest.
This is why teachers, counselors and parents stress the fact that it's especially important to take the ACT more than once.
Typically, students are more content with the fact that they gave their best shot at their ACT and acquired the best score possible rather than only taking it once and not reaching their full potential.
"I've taken it three times," Maass said. "The first and second time I did awful on it. The third time I got a score that was five points higher."
After September is when it becomes crunch time for any students who plan on submitting early applications.
"I've taken it twice and I'm going to retake it in October," senior Brittany Henry said.
If students take the test in October, their results won't be back to them by the early application deadline of Nov. 1, but they should still work just as hard while maintaining a positive attitude.
Procrastination leads many students down this road, and this is when frustration and scrambling begins.
It's especially hard if the student still hasn't arranged any college visits and still needs to focus on completing college applications without a solid ACT score.
"I'm actually quite behind with my college visits, but I am catching up by going to the school college visits in the library," senior Tyshae Edwards said.
Contrary to some high school students, senior Elias Gamble took his last ACT before the end of his junior year.
"I had already taken the ACT once before March. I got the same score both times so I didn't retake it," he said.
Leave a Comment