Career fair provides insight for students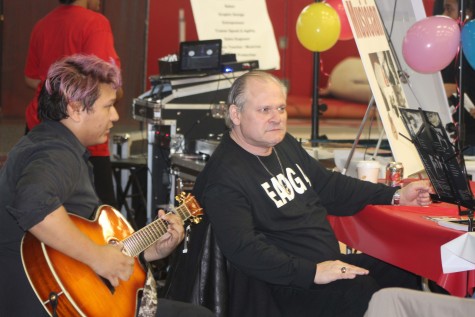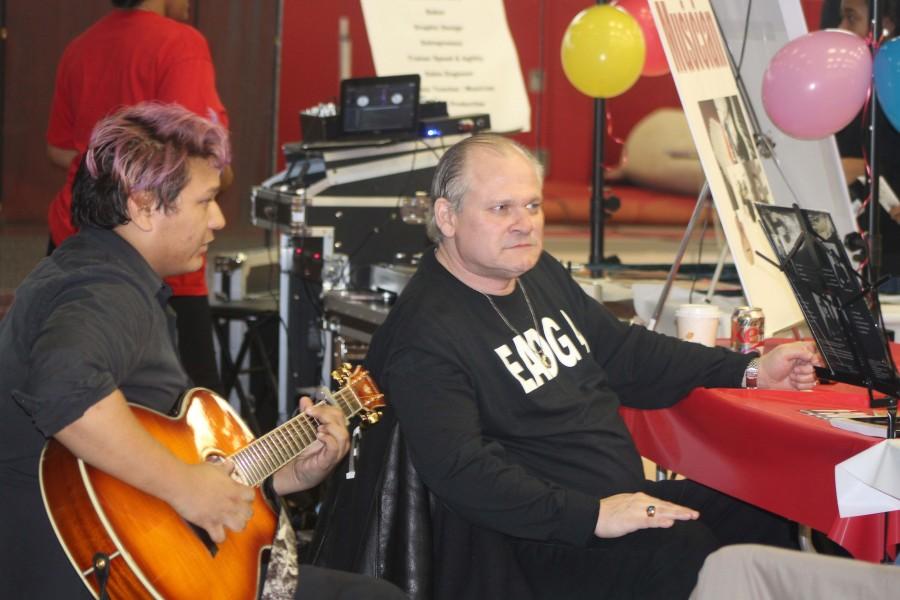 Choosing a career can be hard, but it is important to know there are resources to make the process smoother.
H-F hosted a career fair showcasing various careers along with their representatives on March 14.
They explained to students the ins and outs of their career and job industries.
Brad Kain, a college counselor, says taking advantage of the career fair can help when choosing a job.
"I think that the career fair gives you a great time [to look at jobs], to research some of those things and talk to some employers," Kain said. "Those kinds of conversations, with maybe a counselor, another teacher, with your family members and friends, is all part of this process in trying to decide what you're going to do."
Kain says being open to different types of jobs can help students choose a career.
"I want students to be exposed to different things," Kain said. "I think it's very difficult for a 17-year-old to know what they're going to do."
The career fair was also an opportunity to look at a desired field.
H-F alumna Jordyn Gaines and Keith Searles provided a look into the entrepreneur field.
Gaines says running a business yourself is not to be taken lightly. Her business, JordyCakes, is one she started herself because of her passion for cooking.
"Know that's it not going to be easy. Starting a business is not just about writing your own checks, and not working and calling off work," Gaines said. "I work every single day to make it all happen.It's just a lot of sacrifice."
Searles, who started his own company, Urban GIS (Geographic Information System), left his job and comfortable salary to start his own company.
"I went from just working and it just being me to having 31 people working for me," Searles said.
Searles found inspiration for his job when he was younger. He was always a "techy, computer science guy."
Guidance Counselor Kathy Fleming says if a student is undecided, they should evaluate their hobbies and interests.
"The beginning of the process should probably always begin with a career interest inventory," Fleming said. "Which is an assessment that takes information on what your interests are and what you feel is important in a career and it matches you to the world of occupations."
With all the different jobs, Fleming says once students can narrow their interests down into one of the 16 career clusters, choosing a job becomes easier.
Once that has been completed, Fleming says, the next step is to utilize the internet to research the job that interests you most.
"One of the best websites that I think works really well is the Bureau of Labor Statistics website. It offers updated information on careers- what the job outlook is (how easy it is to get a job), salary and it's all based on a national average," Fleming said.
When choosing a job, it is also important to be passionate.
Joseph Lee, a physical therapist, says his experiences have shaped his interests.
"In college I had a few different knee injuries and I had a physical therapist. He was awesome," Lee said. "He really inspired me because I was really amazed by the care he gave me and how he helped me meet my goals."
Sometimes inspiration is all that's needed to find the right career.
"I think you should just be open minded [to jobs]," Kain said. "Don't close the door on anything."