Returning home
New principal hopes to be 'visionary'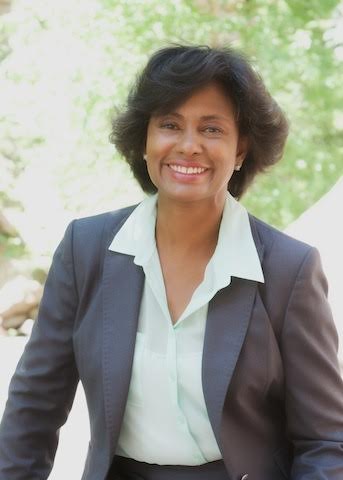 For the first time in school history, there will be a female African American principal, starting in July.
"I believe that being a principal automatically places me in a position to be a role model. I want students to be able to see me as an administrator, a female, an African-American, and a person whom they can respect and learn from in a variety of ways," Jerry Anderson said.
After receiving a newsletter via email, many students quickly ran to Twitter to express their approval of the board's decision
"I think it'll be a very nice experience," junior Autumn Brownfield said. "Based off what I've seen and read about her, I feel like she's the perfect candidate for H-F. I think it'll be something different from what H-F has seen. Things aren't the same from 30 years ago."
Anderson served as a dean here during the mid 1990's.
"I can remember being dean of students at H-F and thinking at the time that this would be a wonderful place to be principal," Anderson said. "What really galvanized me to apply at this time were both my friends and family who felt that my leadership, style, experience, and desire to make a positive difference for students would be a perfect fit for H-F."
Anderson is principal of Monarch High School in Louisville, Colorado.
"A lot of kids were bummed by her leaving our school, as she was an impact in many students lives," said Andrew Patra, Editor-in-chief of Monarch High School's student newspaper. "She was involved in the community by showing her support of not only the students, but the various clubs and activities that exemplified the culture here at Monarch."
Senior Joshua Bellamy, who was one of the student involved in the interview process here, said Anderson left a positive and immediate impression on him.
"She lit up the room with her strong enthusiasm when she walked in," Bellamy said. "She was an active listener. All the questions she was asked, she took note of and uniquely drew out her answer."
Anderson, a graduate of Vanderbilt University, says she is an "all-in"person.
"I like to be a visionary. I enjoy building and being part of a strong team. I am a problem solver who likes being part of the solution," Anderson said. "You can expect me to do my best. I believe in putting students at the center of decision making, and I know that when we are able to do this, we will have good results."
After a year without a principal, freshman Lia Sidberry expressed concerns about finally having one next year.
"I hope that she's a nice lady and doesn't try to change how some things are around here because so far my freshman year has been enjoyable," Sidberry said.
Superintendent Von Mansfield credits much of the enjoyment students have experienced during this time to the hard work of the staff and administration.
"It is the hardest job of all the administrative jobs out there because you have to do so much and be here for so many hours," Mansfield said. "Dr. Cook and Mr. Fantin have done a phenomenal job, as well as the other administrators, teachers and department chairs."
Anderson said that her plan is to come in and see what the community feels the needs are for the school.
"For me, coming into a school as a leader is not about telling people what they need to do, but about finding out what is needed," Anderson said. "Then, we can work as a team of students, teachers, parents, and administrators to build and implement a plan that we can all support."