Real Education: Sahar Mustafah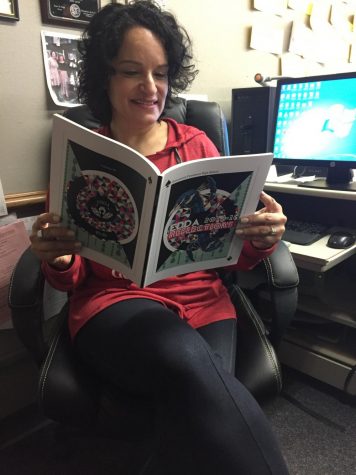 People would probably characterize me as a nerd because I was a good student. I think I was also very outgoing. I was voted most talkative in my senior class, so I was sort of a "Chatty Kathy."
I loved to read. I could actually fly through novels, probably in three days. I read everything.
I wanted to be a writer first, but I realized that it wouldn't be practical. Loving English, literature and writing made the path to education easy after realizing that I couldn't make a full time career of writing.
I think there are years where I become a little restless in the same curriculum, but the students always make it new. I feel like I'm always learning something. Just when I think I have experienced everything, something happens.
I want to provide the most meaningful experiences, no matter what the grade is or no matter what the level is. I want to always try to meet students where they are and challenge where they're coming from. I just want them to be critical thinkers. I want them to be open minded.
EDDA has changed my life in so many ways. It has just exposed me to a lot of extraordinary talent. I have just been so privileged to work with students who are so creative and so unique. It actually inspires my own writing.
Starting a degree in fiction writing has completely changed the game for me. I have a writing community now; I've learned about agents and the publishing world. I also make sure that I am surrounded by writers. I'm also an editor of an online magazine called

Bird's Thumb

.
I definitely want to publish in the mainstream. That's my biggest goal, so I want to publish good literary fiction. I also want to have a larger audience because I feel like I am an underrepresented voice. I hope I am able to achieve that.