The EmBody Project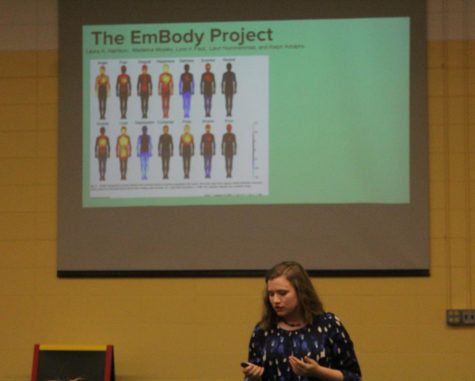 Senior Madeline Moxley did something a little out of the ordinary this summer, instead of being knee deep in sand and bikinis, she was knee deep into a pile of graphs and and statistics.
    Moxley spent a month of her summer at Caltech university in the neuroscience labs doing an experiment labeled The Embody project.
     The Embody Project is an experiment centered around adults who have ASD and how their brains react to certain emotions like sadness, joy and fear.
     Moxleys work within the experiment has made her one of the published writers for the research crested.
     Out of her research, she found out those who have autism have more difficulty with handling sadness than other emotions.
    Although Moxley worked in the Neuroscience labs at Caltech, she plans on majoring on something not as complex but still challenging; physics.  
Leave a Comment