Notable Alumni
Alumni Patina Miller visits HF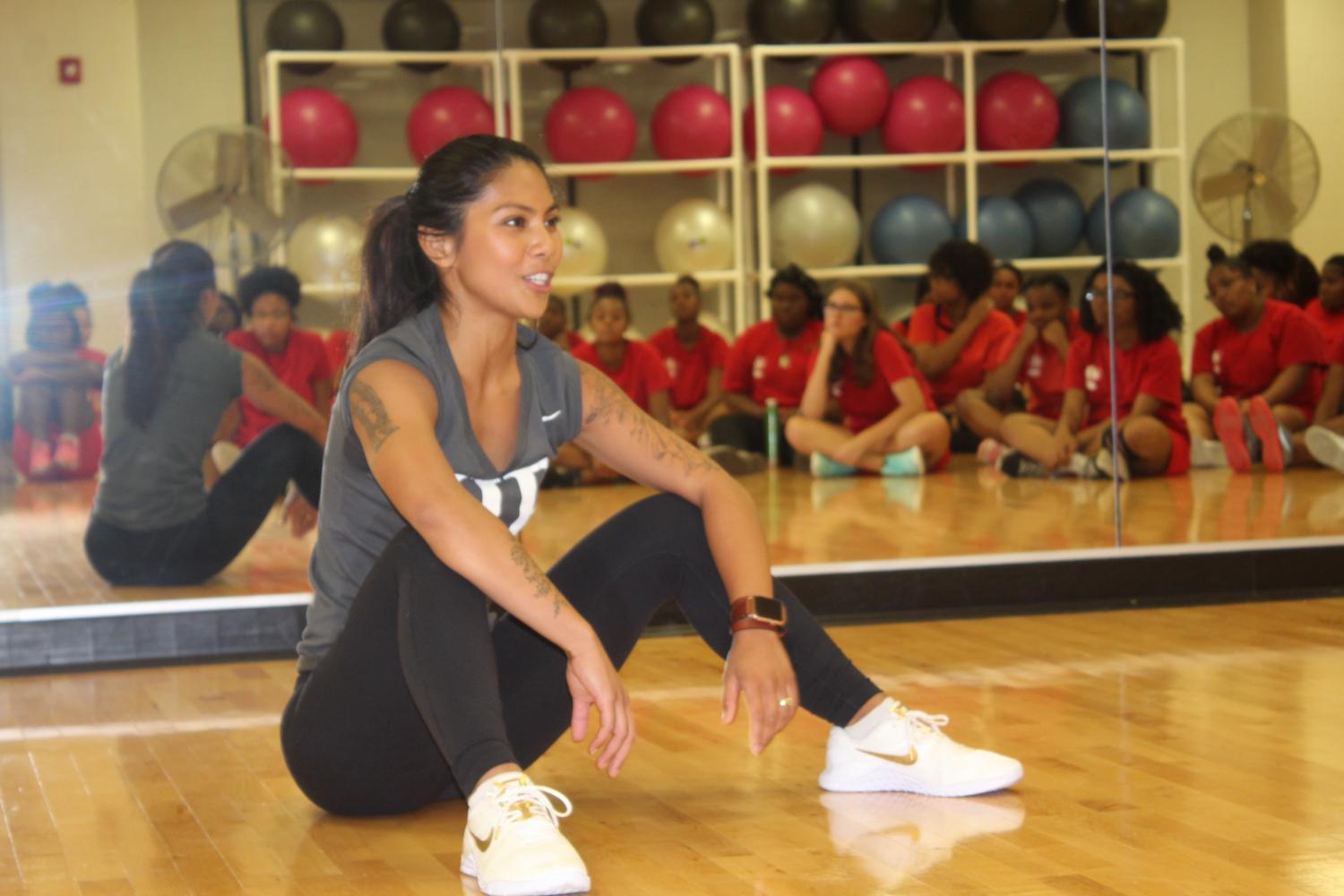 Jaira Stanley
HF alumna Betina Gozo visited HF Thursday, giving 7th-period fitness classes the workout of their life.
All the while encouraging them to push themselves and never let go of who they are and what they want to be.
"It was so great, it was inspiring. It made me want to work harder at not just my dreams, but my health," sophomore Kortni Robinson said.
Master trainers are very selected roles, they help with one-on-one training and athletic physical training along with photo shoots with celebrities.
Miller works in Portland Oregon at the Nike headquarters, there are 15 trainers in America and of those 15, Gozo is one of them.
Despite her scarce career, she still wants to come back and help high schoolers continue their dreams.
"I just think it's really cool, even though I'm not who I thought I was going to be, this is the kind of place that made me proud of who I am," Gozo said.