Silence among us
Exactly a month after the horrific Parkland shooting, a nationwide walk out took place at schools across the nation, including here at H-F.
The walk out began at 10 a.m and lasted 17 minutes to honor each Florida student that fell victim to the gunman. With more than 3,000 schools across the country joining together to protest, this was deemed the largest anti-gun violence protest  since the Parkland shooting.
Senior Zacari Stafford said she participated in order to show her "respect to those who lost their lives" in school shootings. But she is not confident much will change.
"Honestly, I don't believe this kind of an event will stop anything, but I  believe it's showing our government how serious people are about the issue. I wish I could say this protest would change things but past events have showed us that sometimes no matter how much a group protests, things won't change," Stafford said.
Like many students here, junior Edrianna Assam is in favor of limiting access to semi-assault rifles, like the one used in many of the most recent school shootings.
"  If politicians continue to receive funding from the National Rifles Association then nothing is ever going to change. The only way to stop gun violence, not just in regards to schools but overall, is to completely remove assault rifles specifically from society," Assam said.
The H-F administration was supportive of students who chose to exercise their rights to protest and even had designated areas both inside and outside the buildings for students to gather.
"I'm really proud of the administration for not giving punishments to students who wanted to walk out. My son attends Downers Grove, and he is getting a detention for walking out," Librarian Jane Harper said.
Students silently sat in both buildings: some praying, some looking around and many just silent.
"I was surprised at how peaceful it was. I expected some students to be talking, but no. It was silent," social worker Phillip Barker said. "I loved the activism coming from young minds."
Principal Jerry Lee Anderson started the school day off with an announcement regarding the protest and dedicated the moment of silence to the Parkland victims. Anderson also spoke about the protocol for students if there was a threat on school grounds.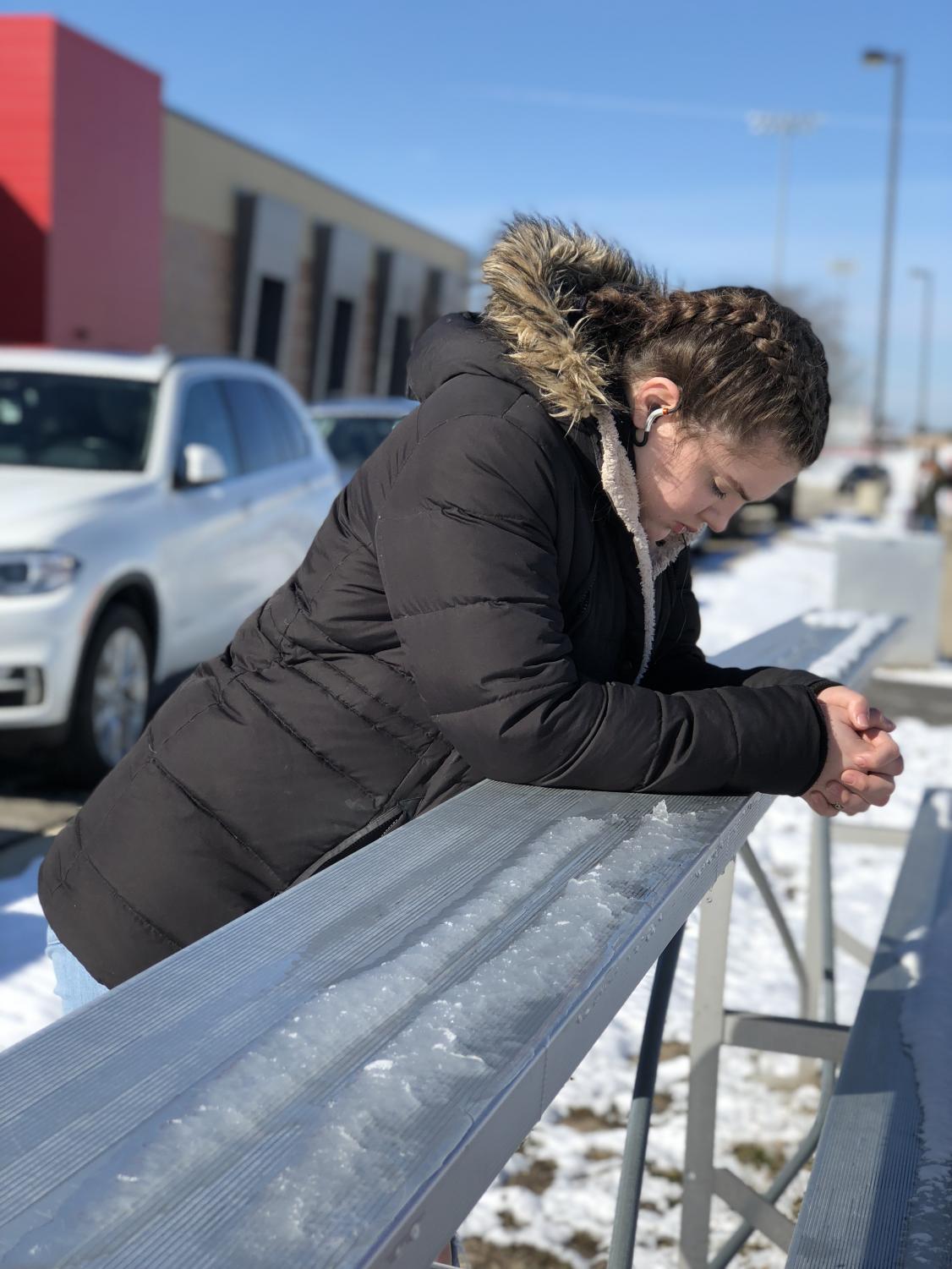 View Comments (2)