H-F Students Take SAT with COVID-19 Protocols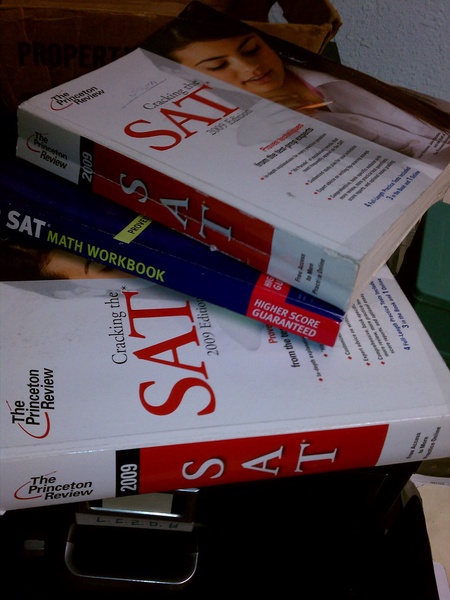 On Sept. 23, H-F held their first SAT test for 176 seniors. Despite students not being at school due to COVID-19, taking the SAT is a graduation requirement. 
Before entering the building, students had to go through a few procedures. When in their testing site, students had to provide a school I.D and were then seated in a row of desks that were six feet apart.
Department Chair of Assessment, David Kush, was behind making sure every student had the opportunity to take the test. "Every student and adult had to do a medical certification and have their temperature checked on arrival. Everybody had to wear masks all day. Our maintenance staff sanitized everything and set it all up in advance so everything was clean and distanced," Kush said. 
As for the testing areas, it was much different than what students have previously experienced testing at H-F. English teacher Kanoa Mulling, was in charge of proctoring the North Cafeteria and had to make sure that his students conducted the test in a safe and respectful manner.
"Protocol in my space was followed with 100% compliance. Students understood procedures," Mulling said. "As far as personal behaviors, many students found it difficult to avoid touching their faces or adjusting masks. Understandable, but still not to perfect adherence to health guidelines I have read."
Many students all across the state have had trouble being able to take the test due to the cancellation of tests all spring and summer. Senior Branden Andersen was one of those students.
"Although there was a short notice, I overall feel as if H-F organized the testing pretty well," Andersen said. "The testing process was very smooth, and I felt very comfortable considering the times that we are in right now."
The next test for the next group of seniors is scheduled for October 14 at H-F.