Group gets kicks from parkour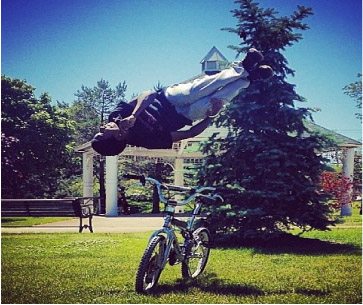 The Matrix introduced junior Quentin Sanders to a sport that would change his life: parkour.
"Me and my friend started doing flips and tricks on walls. Then we saw the video game Mary's Edge and wanted to try the parkour that was in the video game," he said.
Parkour, which originated in France in the 1980s, can be described as sport that involves moving fast through an area and navigating through obstacles by running, jumping or climbing.
Jumping and doing flips on concrete doesn't come without worry and the occasional injury.
"It was very scary because there is a chance you can hurt yourself, but through faith I found I could do it," he said.
Sanders was practicing Parkour by third grade. By eight grade he was pulling off tricks and flips.
He found other students like Juniors Ronald Williams and Raymond Leonard who enjoy parkour too.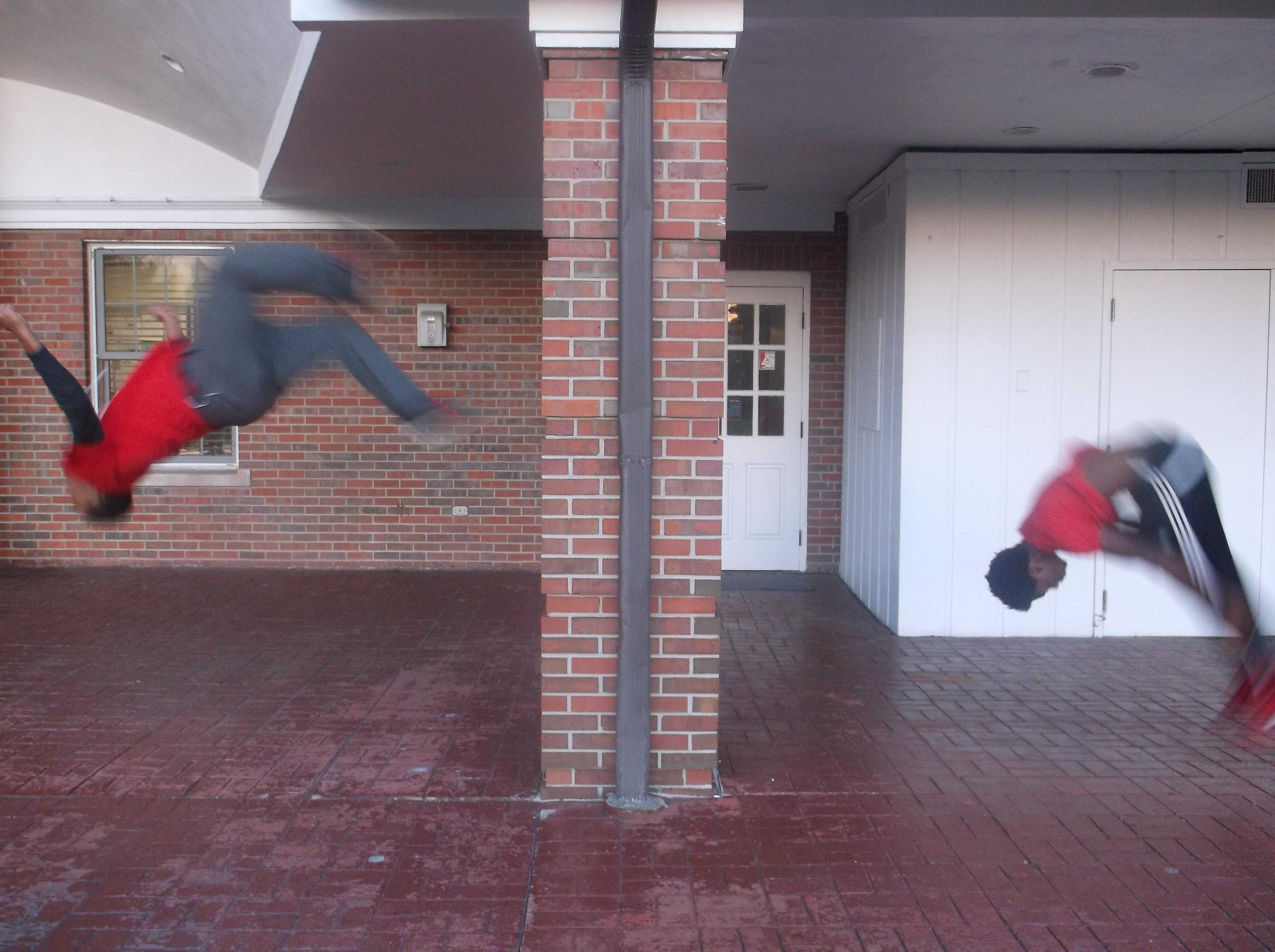 Unlike Sanders, other members didn't find an interest in Parkour until later on.
"The first time I got an interest (in parkour) is when I was at a basketball game and I saw the Jessie White tumblers flipping during half time," Leonard said. "I tried it, failed and didn't start again until eighth grade."
From there they decided to create a YouTube channel and an Instagram page called Kinetic Purpose, and they were able to connect with other people outside of school who also enjoyed Parkour.
"I post videos on Instagram and YouTube and a lot of people subscribed and contacted us,"  Williams said.
So far they have created eight videos and have gotten as many as 1,083 views on a video which consisted of them doing Parkour at places like a playground, open fields and buildings.
Though they have gotten a lot of attention from other because of their YouTube videos, they have also been getting noticed in real life as well.
"I've been noticed by a lot of people, because of that schools, students…even coaches from gyms enjoy watching," Williams said.
While they have gotten positive support from others, there has also been some negative response from some people.
"It's kind of hard to find support…most people don't recognize parkour," Sanders said. "People think we are trying to get attention but we are not. We are training."
Another setback is that many of the stunts they do can results in injury.
"We get injured all the time," Williams said.
So far Williams has injured both of his ankles, nose, foot, both of his knees, back and shoulders.
Even though the group has come across some troubles, they still see the positive things Parkour has done for them mentally.
"I do it for fun, to relieve stress and to escape things that I really don't want to pay attention to at the moment," Junior Raymond Lennard said.
Some members find Parkour to be such a positive part of their lives; they even want it to be included in their future plans.
"I see myself doing this for a long time," Williams said. "My uncle is supposed to be helping me open up a gym. It will have sections like a tumbling section, Parkour section and it would be open to everyone."