Varsity Girls better than their record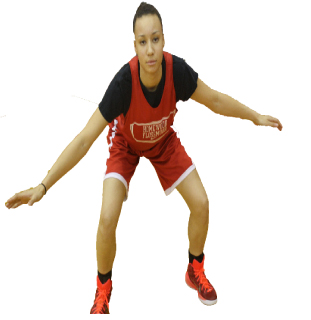 On the surface, an unofficial record of 10-5 would look average at best for a team that only lost two games last year, but in terms of in-conference competition, the Lady Vikings remain the uncontested favorites.
Their margin of victory when playing in-conference teams has reached as high as 70 points. They have a conference record of 9-0 and even though out-of-state tournament games don't count, the losses help the team a lot, according to Head Coach Tony Smith.
"You get to see the best. They're some of the best teams in the country and it helps when you come back in state to keep up the intense play and being into ball games,"Smith said.
Intense play has not been a problem for the Lady Vikings this year and last year's bitter end may have something to do with it, according to point guard Bria Stallworth.
"I think after last year we still have a chip on our shoulders. Every team we play, especially in state teams, we want to dominate." Stallworth said.
Dominating is certainly what the Vikings are doing to their conference opponents. They have won all of their in-conference matchups by double digits. They look to continue to dominate for the rest of the season.
"We are trying to win a conference title. We are trying to go undefeated; thats the goal. Every game is important," Smith said.
So far, they are on pace to complete that goal, but their biggest threat is themselves.
"We just have to come together," Smith said. "They have to trust each other and have each others back."
The loss of 12 seniors also makes everything that much more difficult, forcing new leaders to step up like Stallworth and her fellow senior teammate Faith Suggs who leads the team in scoring (14.6).
"My pressure came from me knowing I had to step up and become a leader," Stallworth said, " I have never been in this situation before."
Stallworth is certainly leading by her performance thus far, leading the team in assist per game (3.9) and steals per game(2.1).