NFL Draft: Quarterback Bananza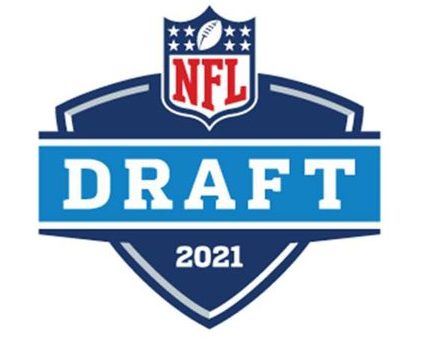 The 2021 NFL Draft is here, and The Voyager's Jotham Israel and Andrew Hale give their takes on which quarterbacks will land where.
Jotham: Let me lay it out for you immediately. Trevor Lawrence to Jacksonville, Justin Fields to New York, Zach Wilson to San Francisco, Trey Lance to Atlanta and Mac Jones to New England without a trade needed. Obviously, Trevor Lawrence is going to the Jaguars, but between Zach Wilson and Justin Fields, the Jets better pick Fields. I don't understand why so many people are doubting the Ohio State quarterback who literally yeeted Clemson out of the Sugar Bowl while injured for a large part of the game, but that's what the so-called "experts" are saying. Not to say that Zach Wilson isn't talented because he certainly is, but he's just not as accomplished as Justin Fields. I believe the first four picks should all be quarterbacks and Cincinnati's fifth pick should feel like a first pick since they already got their quarterback. The Bears will also have an interesting dilemma if one of these teams don't pick a quarterback. Do you ship a package and trade up for one of the top-five QBs who didn't get selected? Do you backtrack mightily on Andy Dalton and draft someone who doesn't have first-round potential or talent like Kyle Trask or Kellen Mond? It's the deepest QB draft we've seen in a long time, and it will be filled with excitement and mystery.
Andrew: The NFL draft usually features two or three quarterbacks taken within the first ten picks of the draft, but this year is different. This is the deepest quarterback draft that we've seen in years with names such as Trevor Lawrence, Mac Jones and dual-threat QBs like Justin Fields, Zach Wilson and Trey Lance. In this year's draft, we could see four to five QBs taken within the first ten picks, which is a testament to all the offseason moves that have been made in 2021. Nonetheless, the clear number one pick in the 2021 draft has to be Trevor Lawrence. With the Jaguars in the rebuilding phase, it's only right that they take the best quarterback in the last three seasons of college football. Next up, Zach Wilson. After an impressive pro-day, I see Zach Wilson heading to the Jets with the second pick in the NFL draft. Wilson and BYU finished the 2020-21 season with an impressive record of 11-1, with their only loss being against Coastal Carolina. Wilson displayed his arm as well as his run game throughout the season, which is what the Jets need going into yet another rebuild. For picks three and four, which belong to San Francisco & Atlanta respectively, we could easily see two more QBs go off the board. Will it be Tray Lance, Justin Fields or Mac Jones? With repeated and clear interest, I see the 49ers selecting Mac Jones with the third pick and the Falcons selecting Trey Lance. In my opinion, Mac Jones really didn't show what he really can do as a QB, due to the fact that he literally had Heisman-talent receivers surrounding him. One thing is clear, the Falcons have to move on from Matt Ryan if they want to be successful, and Lance is the perfect reason to do just this. His stock has gone up quite a bit with impressive performances at his pro-day showing off a strong and accurate passing game, not to mention his ability on the ground as well. Lance is a versatile player, which is why the Falcons will choose him. Last but not least I can see Justin Fields being selected anywhere from pick seven to pick 12. Since the Lions made a deal acquiring Jared Gofff, their main need is a wide receiver, so I think Justin Fields will go to the Denver Broncos with the ninth selection. It is clear that the Broncos are really seeing a bright future with Drew Lock, with aggressive moves in hope to acquire QBs like Matthew Stafford or Deshaun Watson over the offseason. Because of that exact reason I see the Broncos going with a future star QB, who over the past few seasons showed why he deserves to be a top ten selection. Like Wilson and Lance, Fields can do it all with his duel-threat abilities.