Rose: Find a new hobby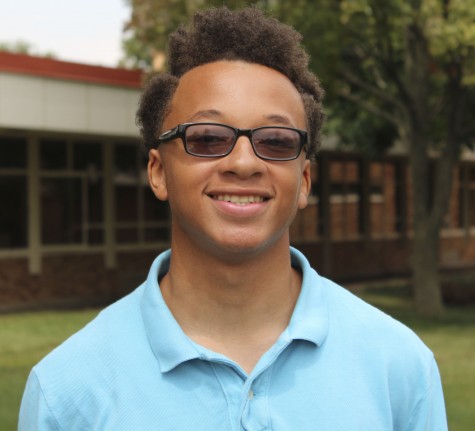 More stories from Jeremy Johnson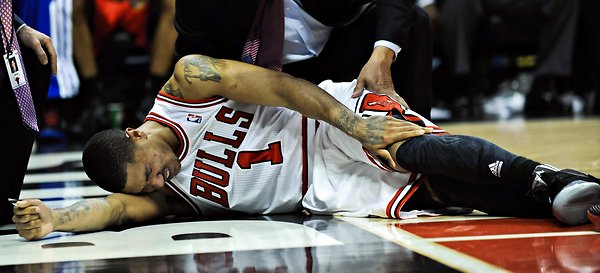 Grant Hill and Penny Hardaway were two stars, and each had seemingly bright futures go down the drain due to injuries.
The same can now be said for Derrick Rose.
After missing 192 games in the last four seasons, Rose has once again suffered a major knee injury. This time, tearing his medial meniscus in his right knee.
Just four years ago, everybody was talking about how great Rose was and how good the Bulls can be.
All that has suddenly vanished.
This was the year for Rose to stay healthy and the Bulls to make a run at a title. Now that Rose is down again, the latter looks unlikely.
This should send a clear message to the Bulls: you can't depend on Rose to ever stay healthy. It's sad but true.
Somebody else has to step up and be the face of the franchise.
Those are big shoes to fill, but it needs to be done. Whether that guy is Jimmy Butler or somebody else is debatable.
It sure isn't Rose.
We've seen this story all before.
The Bulls will scratch and claw without their former MVP, and get bounced in the first or second round of the playoffs.
With that being said, the team needs to make some changes fast.
It's pretty evident that the Bulls will never win a championship so they need to blow things up and rebuild.
Retooling by adding a few additions was done this summer by signing Pau Gasol and bringing over rookie Nikola Mirotic from overseas.
The team can't afford to retool anymore without a healthy Rose.
Cutting Rose would be a relevant option as well, although that seems unlikely due to the team's loyalty to him.
Rose needs to realize that he is a shell of the 2011 MVP.
It's time for him to retire.
It will not only benefit him, but it would most importantly benefit the team.
He has held the Bulls back long enough.
26 is supposed to be the age when an athlete enters their prime.
Instead, it's the age when a hometown hero hits a brick wall he cannot run through.
It's truly sad to say that Derrick Rose, who was once seen as the best player this franchise had since Michael Jordan, will never reach his full potential.
Leave a Comment