Road to redemption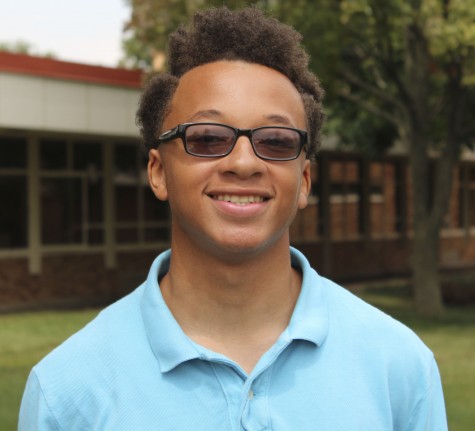 More stories from Jeremy Johnson
Lofty expectations can only be answered by winning.
The Lady Vikings were expected to do big things this season, and now it's their time to shine with the playoffs here.
Everybody knows it's going to take a lot for the girls to get where they want this year.
"We had our ups and downs throughout the season," Head Coach Anthony Smith said. "Hopefully our six losses will help us learn from our mistakes and help lead us to an undefeated postseason."
An undefeated playoff run is what every school wants to accomplish.
What could set the Lady Vikings apart from the other teams is their leadership, senior forward Faith Suggs said.
"I think our advantage is having a great coaching staff who has been down to State many times," she said. "They know what to do to get us ready for our run."
Their run started off against Richards in the Regional Semifinals.
The girls' potent offense and suffocating defense was displayed early and often as the Lady Vikings led 51-13 at the half, and cruised to a 77-28 win.
That put the ladies up against Lincoln-Way-East in the Regional Final in front of the Griffins' home crowd.
This game was no different from the first.
After leading by 14 points at halftime, the Lady Vikings once again cranked up the intensity on defense, only allowing the Griffins to score a measly seven points in the second half en-route to a 76-25 thrashing.
Despite the two opening blowouts, improvement is still necessary.
"We need to work on our communication," Smith said. "The ladies need to work on trusting each other and playing with heart and passion day in and day out."
The heart and passion Smith was talking about is really showing up so far, especially on the defensive end.
The ladies are tenacious on that side of the ball, and are as tough as they come.
"Defense is something we spend days on in practice," senior point guard Bria Stallworth said. "Like coach Smith tells us, offense sells tickets but defense wins games."
Next up was upset-minded Sandburg who was looking to pull off another shocker after stunning Marist in the Regional Final.
They had another thing coming.
After a competitive first half where the Lady Vikings led by 10, things got ugly.
The girls didn't let Sandburg breathe after only allowing one point in the third quarter, and six points in the second half.
The final score was 73-40 in favor of the red and white.
A complete 32 minutes will be needed to advance to state, let alone win it.
Through their first three playoff games, the Lady Vikings averaged 75.3 points per game and only gave up 31 points per game.
If the girls can keep their intensity up on both ends, they might find themselves in the state championship game.
Coming up short wouldn't be a complete loss however.
"I wouldn't consider it a failure but anything short of our goal would be disappointing," Smith said. "I don't consider championships our main goal. It's about the team getting better each year and them being the best players they can be, maxing out their potential."
For the players, leaving memories is something else they want to accomplish.
"I can say that we want to leave behind a great program and have for upcoming girls," Suggs said. "I also will be happy to take away the memories I've made with these girls."
Leave a Comment