H-F's School Report Card is Here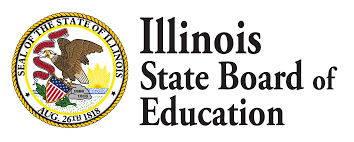 Despite the unusual school year due to COVID, the Illinois State Board of Education (ISBE) released the report card for H-F's 2020-2021 school year. 
The Illinois report card is an annual report released by the Illinois Board of Education to show how schools are performing academically. The report card reflects everything from students' test scores to the school's teacher rate.
This year, ISBE addressed on its website that COVID has impacted this year's data. 
Overall, the data shows that H-F is averaging the same in most categories. The most alarmingly different change, however, is in the chronic absenteeism category.
Chronic absenteeism is when students miss 10 percent or more of school days without a valid excuse. Based on a report released last week by the Illinois Board of Education, one in five Illinois students was listed as chronically absent for the 20-21 school year. 
According to the report card, H-F had an absentee rate of 22% for the 20-21 school year, while the state as a whole had an absentee rate of 20%
Unfortunately, COVID has continued to impact student attendance.
With this virus having the ability to be spread so easily it's difficult to have a normal school day with still precautions of COVID.  "It's also so kinda tricky because on one end we're asking students and parents to be cautious if they have symptoms," said assistant principal Craig Fantin.
To address the decrease in attendance issues, the deans are trying to keep an open line of communication between parents and the school.
Fantin gave insight on how the deans are tackling the 22% chronic absentee rate. 
With this being our first full school year back H-F is trying to combat this problem by putting students on attendance contracts, social probation and making home visits. 
 "The deans are continuously making phone calls to parents and students to try and find out why they are absent,"' said Fantin.  
When those steps don't work, deans take the next and bigger steps.
"We've made home visits, knocked on doors and set up meetings in an attempt to get the students to come to school," said Fantin.
Outside of attacking attendance issues, H-F uses the data provided by the report card to measure other areas of success or struggle. 
Assessment office chair David Kush uses the data to inform instruction and curriculum. 
"We break down each indicator and review which students met the indicator, which did not, and why," Kush said.
Von Mansfield the Superintendent of H-F tells us how he views the school's report card. At a first glance "I think in terms of leaving room for growth there's always space to get better," said Mansfield.
With the Superintendent switching next year Mansfield gave his input on whether that will impact increasing or decreasing. "I don't think the Superintendent switching will make the same difference as addressing the things that would improve the report card".
In Mansfield's opinion, student performance is what affects the report the most. How our students perform says something about them but also says something about the administration.
"I don't always live by one set of test scores because I think our students are more than that, but all those pieces added together are how they determine the report card," said Mansfield.
At the start of every school students take a Five Essential Survey. With this being a repeating thing Mansfield explains what they do with this information. "The Essential Survey results do come back to us, we do review them in terms of those areas we may need to put more emphasis in.
H-F currently has a graduation rate of 99 percent. Mansfield expressed how he felt about that raising to 100 percent. "I don't know if that's completely realistic, our graduation rate is in the mid 90's and that's actually pretty phenomenal," said Mansfield.