Why Betty White matters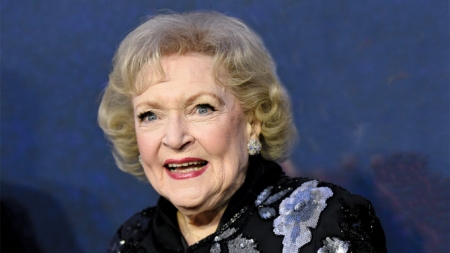 At the end of 2021, we lost the beautiful, radiant soul that was Betty White. Her kindness, love and affection stuck with the world and touched the lives of many, including my own. Betty's acts of kindness will never be forgotten.
Many of us grew up on a lot of old shows/movies, and White was one of my favorite actresses. From The Golden Girls to Hot in Cleveland, this woman had never failed to make my day. I know she made others feel the same. That just shows how much of a prominent person White was. We need more people like that in the world.
She always knew what to say in any situation, and always spoke words of wisdom. When being interviewed, she somehow always managed to say the right thing and gave the best life advice. In an interview with Steve Harvey, White was asked what one thing she couldn't live without, she replied with "love".
White would be considered "Old" Hollywood, so not all of the future generations know her. She was part of something that built what Hollywood is today. With the fame White has gained, it can be assumed that she influenced so many actors/actresses. Ryan Reynolds said this after White's death "….I used to stare at her in the mornings in the makeup trailer when she wasn't looking. Trying to breathe in her magic. I'm doing that today." These are actors/actresses that people look up to today.
White is something young people need these days. She could connect really well with younger people. Nowadays, older people have been trying to connect with young people, and I feel like she would really intrigue kids my age if she ever told stories about her younger years or when she first started acting.
This prodigious, inspirational and humorous woman spent her life entertaining and warming the hearts of people, one of them being me. 
One enriching quote from White that has really managed to stick with me is "I have no regrets at all. None. I consider myself to be the luckiest old broad on two feet." White said to Guinness World Records in 2014. This makes me laugh, but it also gets me thinking about my future. I want to live my life without too many regrets. 
Another one is, "People say, 'But Betty, Facebook is a great way to connect with old friends.' Well, at my age, if I want to connect with old friends I need an Ouija Board."-  This quote really describes me as a person, it's just how I "work".
We should all remember White as a warm, loving and bright soul. She lived such a long and healthy life, and she spent it spreading love and positivity. White expressed her passions through acting and maybe that could help you think about ways you would want to express your passions also.