NBA Playoff outlook
Fans will get their money's worth this postseason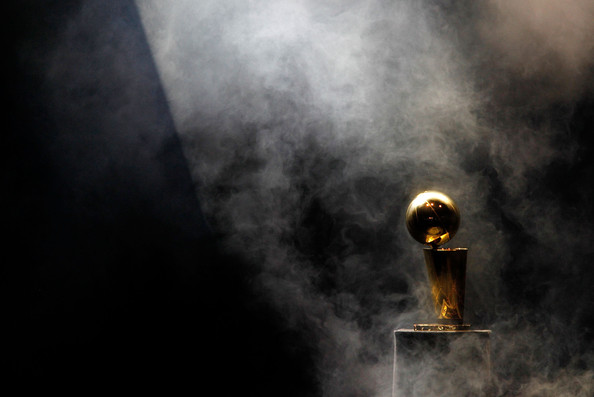 The NBA Playoffs are finally upon us. The regular season was great: filled with a plethora of highlights, twists and turns. It's now time for the real deal. Each team has hopes of winning a championship, but only a few have a realistic chance of hoisting the Larry O'Brien trophy in June. Let's take a look at each matchup round-by-round.
Eastern Quarterfinals: #8 Brooklyn Nets vs. #1 Atlanta Hawks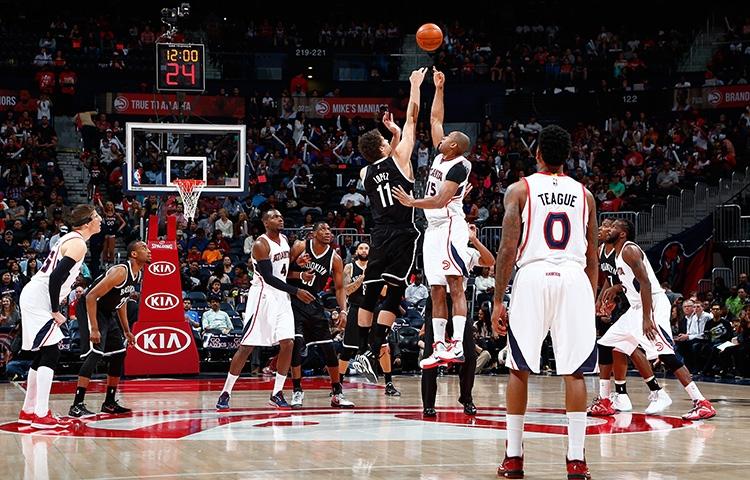 The Nets made the playoffs on the last day of the regular-season thanks to a win over the Orlando Magic, combined with a Pacers loss in Memphis. They're led by big man Brook Lopez who's averaging over 17 points a game with over 7 rebounds a game. To compete with the efficient Hawks, Brooklyn will need a lot more from three-time all-star Deron Williams. He's scoring at the lowest rate of his career since his rookie season with just 13 points a game. They can count on Joe Johnson, but he alone won't be enough to top the Hawks. The four all-stars from Atlanta: Paul Millsap, Al Horford, Jeff Teague and Kyle Korver will be a bit much to handle. Their ability to move the ball on offense and play efficient team defense should be enough to breeze by the Nets.
Prediction: Hawks in 5
*CORRECT* (Hawks won in 6)
Eastern Quarterfinals: #5 Washington Wizards vs. #4 Toronto Raptors
I expect the series between the Wizards and Raptors to be one of the best we see in the playoffs. Both teams have experience and a good mix of youth and veterans. The Wizards had a good run last year, which ended in the semifinal round in six games to the Indiana Pacers. It's their second straight postseason appearance and their second straight year with a winning record. They've shown inconsistency down the stretch however posting a 6-8 record through their final 14 games. Bradley Beal even admitted that they "took a step back" after a 37-point letdown against the Nets. If you ever want to play the Wizards, now may be the time. The Raptors won the Atlantic Division for the second consecutive season and are motivated after a heartbreaking game 7 loss last year in the first round. A big factor in deciding this series will be rebounding. Washington was tied for sixth in crashing the glass while Toronto was just 26th. Another factor in this matchup will be the battle of the two all-star point guards John Wall and Kyle Lowry. Wall is one of the most athletic players in the NBA while Lowry is one of the toughest. Seeing these two go head-to-head will be fun. The biggest factor of them all may be the performance of Terrance Ross. If Ross can make his presence felt and take some of the pressure off of Lowry and DeMar DeRozan, then the Raptors have a good shot of moving on. If not, the Wizards will march on. My guess is, he does and the Raptors will out-grit the Wizards and erase their heartbreak from last year in a great series. Having home court won't be such a bad thing either.
Prediction: Raptors in 7
*WRONG* (Wizards swept 4-0)
Eastern Quarterfinals: #6 Milwaukee Bucks vs. #3 Chicago Bulls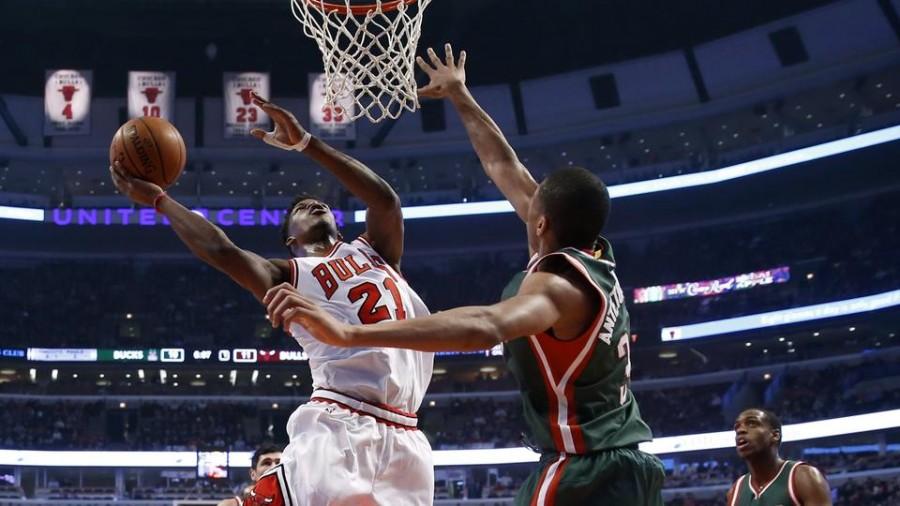 The Bulls won three out of four against the Bucks this season, including one game with Pau Gasol scoring a career-high 46 points. If Gasol has success like that, this could be one long series for the deer. On paper, The Bulls are a nightmare to face with talent like Derrick Rose, Jimmy Butler and Joakim Noah. But their struggles on the defensive side have been a concern all season long. When you look at the stats, sure they're tied for ninth in the league in opponents' points per game, but they've definitely slipped compared to what they did in prior seasons. It'll be interesting to see which team can get stops when they need to. Milwaukee has been one of the biggest surprises in the NBA this season, especially after trading their best player Brandon Knight to Phoenix. They survived without rookie Jabari Parker who tore his ACL back in December. The "Greek Freak" Giannis Antetokounmpo and newcomer Michael Carter-Williams lead the way for the Bucks.  I expect this to be a more competitive series than everybody thinks. The Bulls' playoff experience will ultimately be the difference but don't think the Bucks won't fight. Expect a short, physical series.
Prediction: Bulls in 5
*CORRECT* (Bulls won in 6)
Eastern Quarterfinals: #7 Boston Celtics vs. #2 Cleveland Cavaliers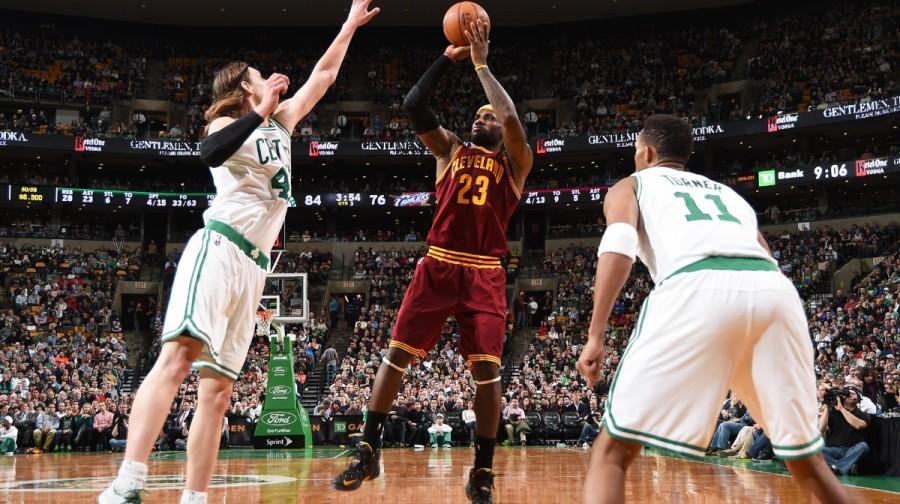 The Celtics and Cavaliers battling in the playoffs, hmmm, sound familiar? Paul Pierce, Ray Allen, Rajon Rondo and Kevin Garnett are all gone but that doesn't mean that this group from Boston doesn't fight. The Celtics defeated the odds and got the #7 seed in the eastern conference. They drew a Cleveland team they played well during the regular season, splitting four contests. Unfortunately for Boston, this isn't the regular season. A couple of games in the series will be close, especially considering the fact that the Cavs haven't been in the playoffs together. They'll learn it's a new experience quickly. I wouldn't be shocked to see Boston steal a game on the east coast, but I don't see it happening. A motivated LeBron James will be dangerous.
Prediction: Cavaliers in 4
*CORRECT* (Cavs swept 4-0)
Western Quarterfinals: #8 New Orleans Pelicans vs. #1 Golden State Warriors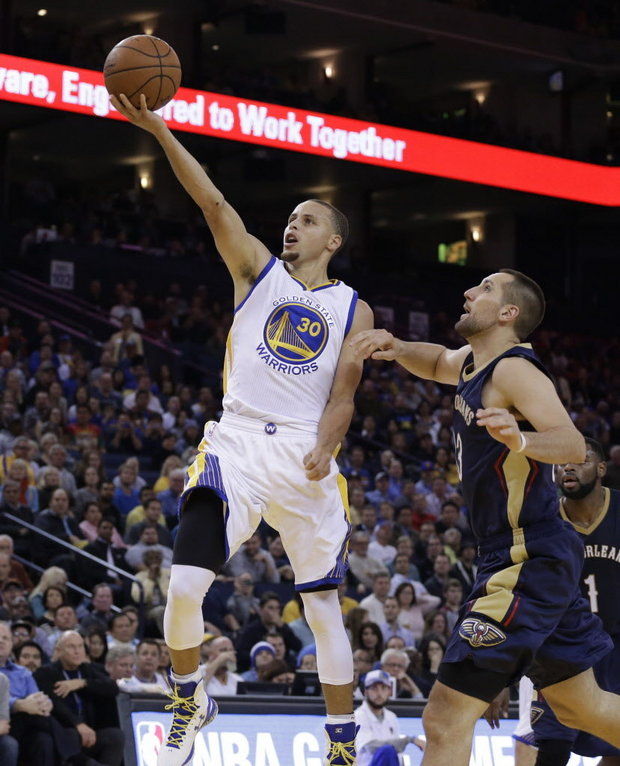 It's refreshing to see a young NBA star in the playoffs for the first time. That star I'm referring to is Pelicans big man Anthony Davis. He's had a great campaign this season averaging a double-double with 24 points and 10 rebounds a game. He deserves MVP consideration as well with the injuries the Pelicans have had to deal with this year. Another MVP candidate will be on the other team in Golden State's Stephen Curry. Curry has dazzled all season long with his jaw-dropping handles and smooth jump shot. The Warriors aren't all eye candy either. They're a deep team with guys like Klay Thompson, Draymond Green and David Lee on the team as well. They're great on offense but they're not too bad on defense either as they're #1 in opponents' field-goal percentage. I simply don't think the Pelicans have enough guys to beat the Warriors in the series. I do like Anthony Davis and company however to get into the win column.
Prediction: Warriors in 5
*CORRECT* (Warriors swept 4-0)
Western Quarterfinals: #4 Portland Trail Blazers vs. #5 Memphis Grizzlies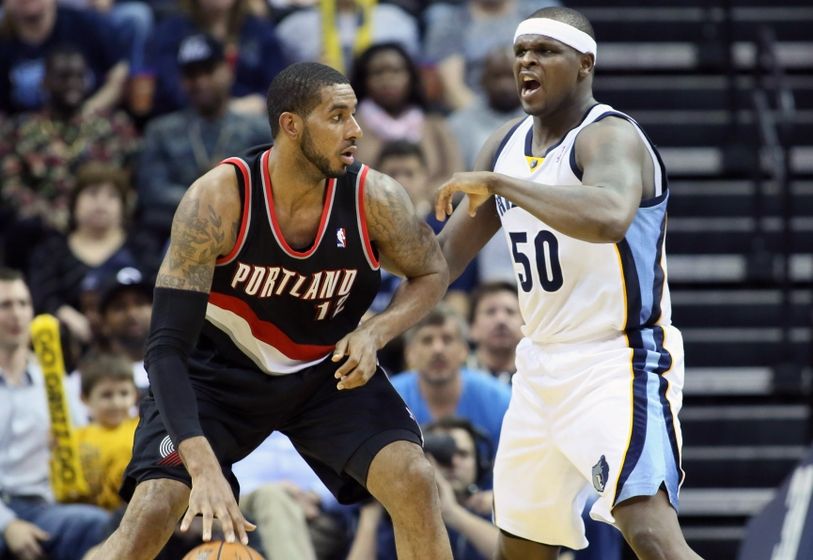 4-5 series are always tough to predict, especially when there are key injuries on both sides. Memphis point guard Mike Conley is uncertain if he'll play in the series and he makes the Grizzlies go. He's certainly one of the most underrated players in the league and his absence will be felt for sure. They do still have all-star Marc Gasol who causes headaches for any team. Robin Lopez' ability to contain Gasol will help decide the outcome of this series. Veterans Jeff Green and Zach Randolph will play key roles as well. Tony Allen might miss game one too, who would definitely be missed on defense. Then you have Portland who has one of the best post-perimeter combos in basketball in Damian Lillard and LaMarcus Aldridge. The dynamic duo will be tough for Memphis to stop as they'll also have to worry about Nicolas Batum and Arron Afflalo. Memphis needs to find a way to contain these two or they could change the series. The matchup will also be decided by which supporting casts can support a lift for each respective team. I'm going with my gut here on this pick and leaning towards the Grizz. Conley's appearance in any of the games would be huge. Expect a draining series either way.
Prediction: Grizzlies in 7
*CORRECT* (Grizzlies won in 5)
Western Quarterfinals: #6 San Antonio Spurs vs. #3 Los Angeles Clippers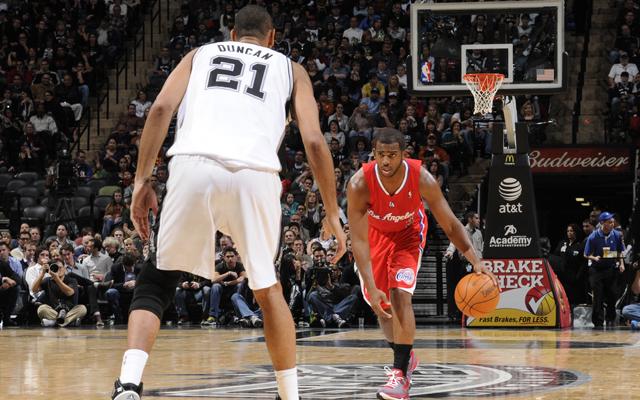 The defending champion San Antonio Spurs return to the postseason as the #6 seed against the rejuvenated Clippers. Seeding isn't a big deal to the Spurs as they've been through this rodeo before. The Clips have improved their half-court offense, but they still want to get out on the break and run. Pace will be the biggest factor in the series as the Spurs will look to slow it down and work the ball through Tim Duncan. Speaking of Duncan, he'll likely be guarded by DeAndre Jordan. This matchup could be scary for Duncan as Jordan posts freaky athleticism and great defensive skill. Duncan will look to get him in foul trouble to keep him on the sideline. As long as the Spurs can get contributions from Kawhi Leonard and Tony Parker, plus slow down Chris Paul, Blake Griffin and Jamal Crawford, they should be fine. Sounds like a lot but it's the Spurs we're talking about here.
Prediction: Spurs in 6
*WRONG* (Clippers won in 7)
Western Quarterfinals: #7 Dallas Mavericks vs. #2 Houston Rockets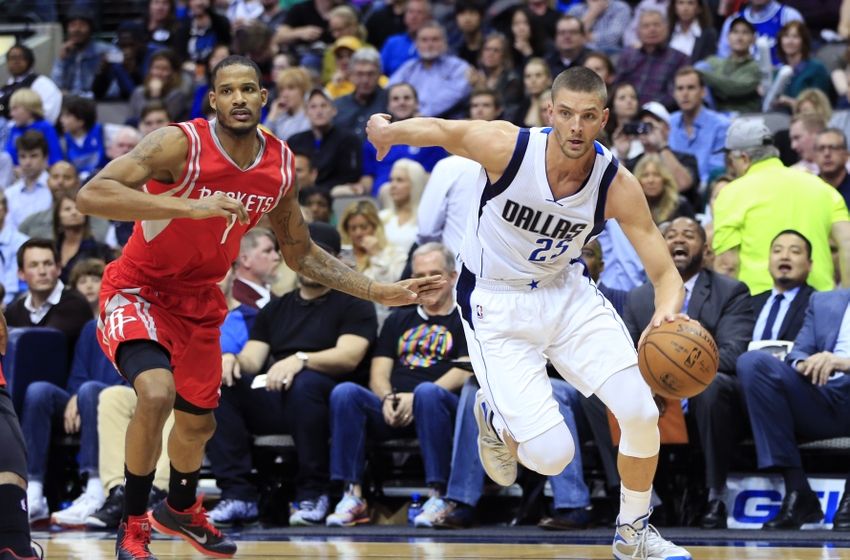 This could get nasty. Both teams are from Texas, both have passionate coaches. This is the beauty of playoff basketball. MVP candidate James Harden struggled mightily in the first round last year. Those memories will be added motivation for the superstar. His help includes Dwight Howard and Trevor Ariza. The team got thin at the point guard position when Patrick Beverley was ruled out for the season after wrist surgery. Dirk Nowitzki's time in the NBA is running out and this will be one of the last chances he'll have as a deep run. He has plenty of help with Monta Ellis, Rajon Rondo and Chandler Parsons. Parsons will be public enemy #1 in Houston and that's a guarantee. This might be the most high-scoring of the first round matchups and that's music to basketball fans' ears. Harden might not be stoppable in this series and that's okay as long as everybody else is quiet. My prediction might not be popular, but that's why everybody has opinions right? Harden might win MVP but his team won't win this series.
Prediction: Mavericks in 6
*WRONG* (Rockets won in 5)
First round: 5-3
Eastern Semifinals: #5 Washington Wizards vs. #1 Atlanta Hawks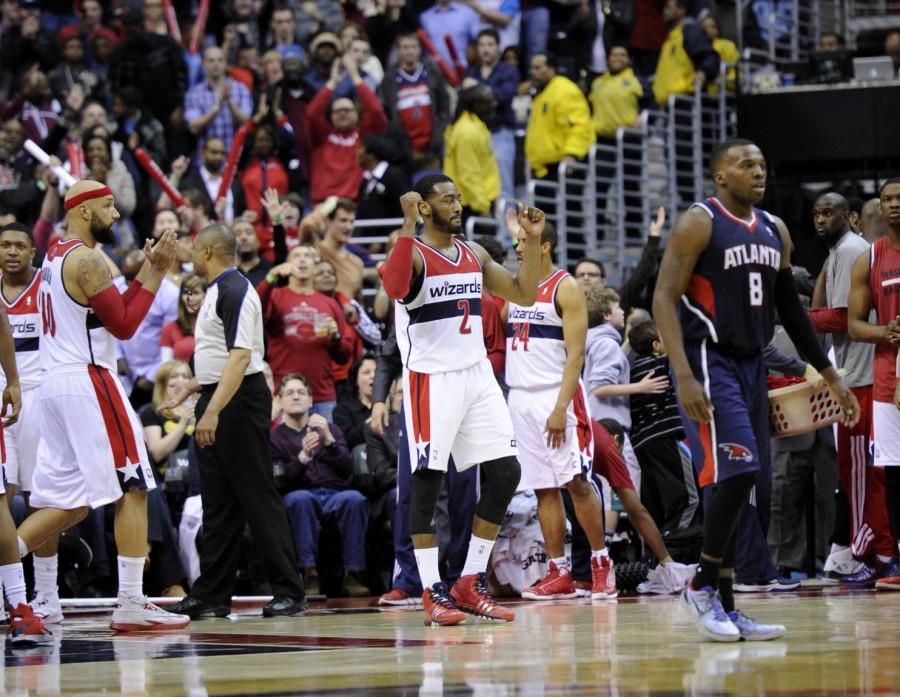 Nick Wass/Associated Press
The Wizards who are coming off of an impressive sweep over the Raptors, will face off against a Hawks team who got all they could handle from the #8 seed Brooklyn Nets. Washington's experience will benefit them in this series. I expect the physicality of the Wizards to get the best of the Hawks in a bruising series. It also doesn't hurt to have Paul Pierce on your team.
Prediction: Wizards in 6
*WRONG* (Hawks won in 6)
Eastern Semifinals: #3 Chicago Bulls vs. #2 Cleveland Cavaliers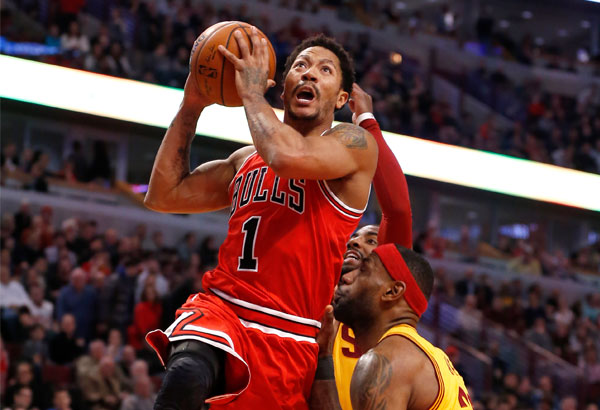 AP Photo/Charles Rex Arbogast
This was many people's pick to be the eastern conference finals (including mine) but instead we'll get the Bulls and Cavs battle in round two. This will be an intense rivalry as long as both teams stay competitive, for years to come. So many storylines: from Derrick Rose's hardships to LeBron's epic history with the Bulls and now Kevin Love's injury. Chicago is the one team in the east that can honestly say they're not afraid of LeBron James and can prove it on the court. They have the attitude, they have the depth, they just have to win on the court. Cleveland's skill vs. Chicago's will is the deciding factor in this battle. I expect Kevin Love's injury to be the difference here as the Bulls finally get past LeBron in the playoffs.
Prediction: Bulls in 6
*WRONG* (Cavaliers won in 6)
Western Semifinals: #5 Memphis Grizzlies vs. #1 Golden State Warriors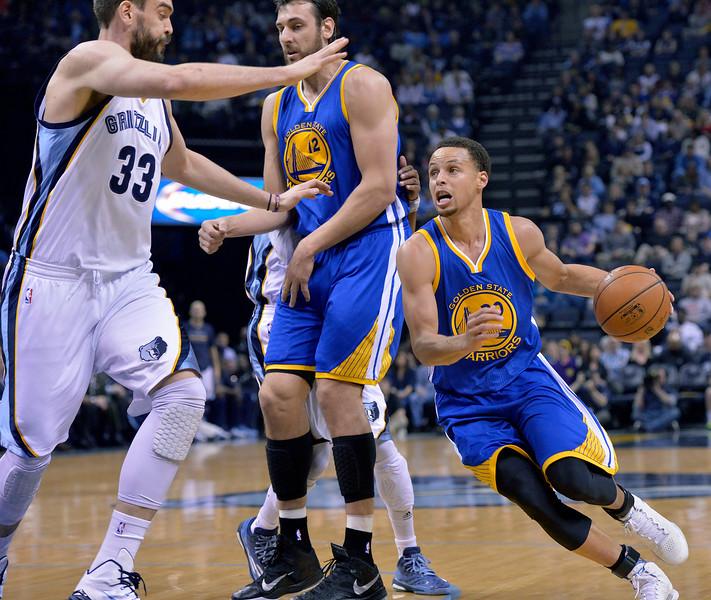 AP Photo/Brandon Dill
What a contrast of styles in this matchup. You have the Warriors who are seen as a flashy team who often wow you with incredible plays, and Memphis who likes to pound you inside. Memphis can really put up a fight if they can execute their game plan. The problem is, I don't think they will consistently. Golden State will force the Grizzlies out of their plan and beat them methodically,
Prediction: Warriors in 6
*CORRECT* (Warriors won in 6)
Western Semifinals: #3 Los Angeles Clippers vs. #2 Houston Rockets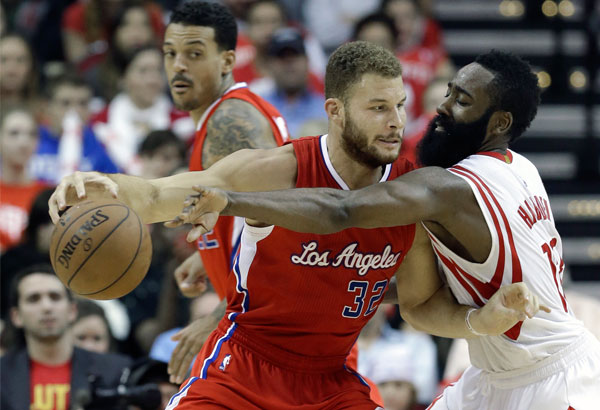 AP Photo/Pat Sullivan
This should be a great series featuring two teams who're looking to rise to the next level in the west. The gritty Clippers showed tremendous heart in their opening series against the Spurs and I expect them to ride the wave of momentum into the conference finals.
Prediction: Clippers in 7
*WRONG* (Rockets won in 7)
Second round: 1-3
Total: 6-6
Eastern Conference Finals: #2 Cleveland Cavaliers vs. #1 Atlanta Hawks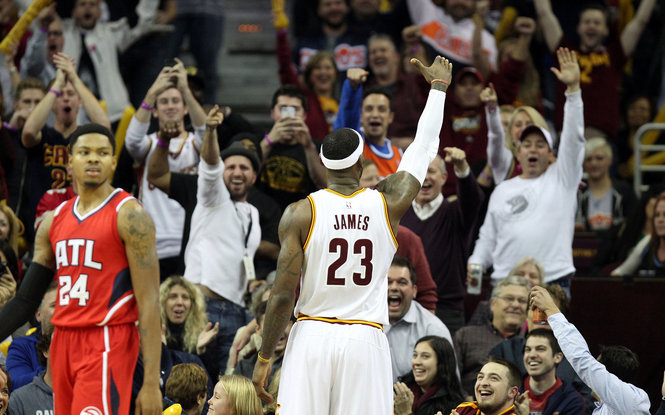 Joshua Gunter/The Plain Dealer
The theory of not having stars and having postseason success is going to get tested. Cleveland was able to get by the Bulls even with a hobbled Kyrie Irving. Now the Cavs will face a team that has balance around the board. The Hawks will look to confuse the Cavs with their great ball movement and savvy play-calling. I expect Atlanta to hang tough in this series, but LeBron will show them why it's important to have stars in the playoffs.
Prediction: Cavaliers in 6
*CORRECT* (Cavs swept 4-0)
Western Conference Finals: #2 Houston Rockets vs. #1 Golden State Warriors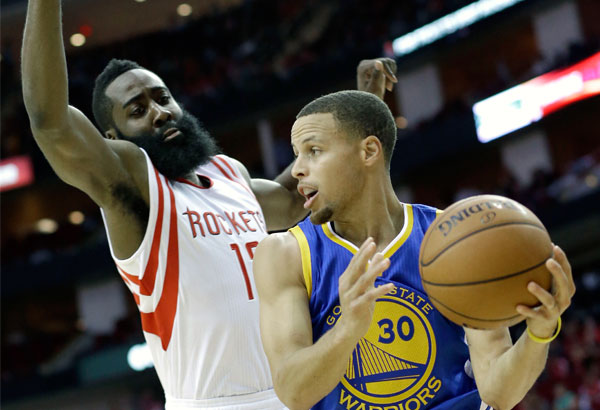 AP Photo/Pat Sullivan
The Warriors were a trendy pick to make it to the conference finals. The 2-seeded Rockets weren't however. Yet, they find themselves four wins away from a shot at an NBA Championship. The key in this series will be the role players' abilities to step up. We know James Harden and Stephen Curry will get theirs but who will break out and give their team the edge? I like the Warriors' supporting cast to get the job done. Many people felt that Harden should have won MVP but Curry will prove otherwise.
Prediction: Warriors in 6
*CORRECT* (Warriors won in 5)
Total: 8-6
NBA Finals: #2 Cleveland Cavaliers vs. #1 Golden State Warriors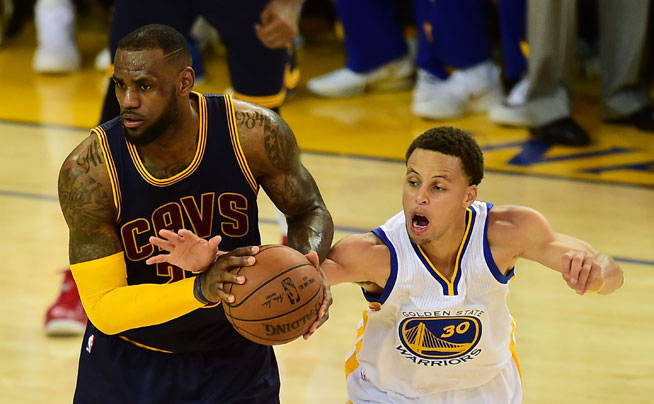 Frederic J. Brown, AFP via Getty Images
You wouldn't think a Warriors-Cavs matchup in the finals would disappoint anybody. Kyrie Irving's fractured kneecap has made that the case however. If LeBron is able to will his team to a title then he deserves every bit of him being compared to Michael Jordan. In the end though, LeBron's quest to bring a championship to his hometown will go up in smoke. The Splash Brothers and company will be crowned NBA champions.
Prediction: Warriors in 5
*CORRECT* (Warriors won in 6)
Total: 9-6