Rushing to finish line
Harley-Hamptons leading Vikings to State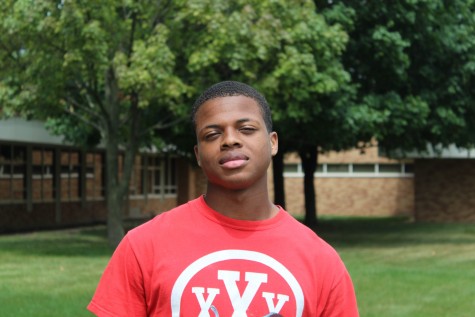 More stories from Christian Evans
If the Harley-Hampton twins run half as good as they did last week, New Trier will be in for a long night on Saturday.
Against O'Fallon they combined for 536 rushing yards and six touchdowns, on only 28 carries.
New Trier, the 9th seed in the IHSA Playoffs, has a runner of their own in junior QB Clay Czyzynski.
Czyzynski ran for 145 yards and a touchdown, while throwing 187 yards and 2 touchdowns in their 30-3 win over Lyons Township last week.
This will be a very good game. The Vikings haven't faced a QB that can run and pass all year. Both teams can light up the scoreboard, so this game will ultimately come down to defense.
Coach Tom Cicero is well aware of the challenge in front of his team.
"They are very disciplined and are very well coached," Cicero said. "They are a very good team that executes well in all phases of the game."
Last week, the Harley-Hampton twins did a lot of executing against O'Fallon (5-5) leading the Vikings (9-1) to the next round of the IHSA Playoffs.
This game was a different one for the Vikings.
After a tough loss two weeks ago to Bolingbrook, the Vikings had added motivation.
"As a team we need to improve on starting fast in football games," Coach Joshua Howe said.
At first, the exact opposite happened. Junior RB Tyler Nutall fumbled on the opening kick off and O'Fallon capitalized with a field goal.
This is when the Vikings exploded. DB Montreal Blade intercepted a pass that led to a Bryce Gray touchdown to Tyrice Richie. H-F would then score three consecutive rushing touchdowns in the first half.
Last week's game should be a momentum builder for the team heading into their next game. The players, however, will have to continue to do what they have done all year to be the best team in state.
Senior Defensive Lineman Tyler Newkirk has embraced his role in the defense this year and that has contributed to their success.
"I'm the defensive leader both vocally and in my performance," Newkirk said. "It's my job to be the on-field coach. My defense is special to me, so when anything goes wrong it's my job to take responsibility for it and correct it."
Another player that has adapted to a new role this season is Senior WR/TE Samuel Cutrara.
"I had a feeling coming into the season that I wasn't going to be a focal point in the offense," Cutrara said. "But I knew if I could do my job blocking, knowing the plays, and being a positive leader on the team that I'd have a good chance at playing."
The Vikings will need Cutrara and Newkirk to be major contributors if the team plans to make another trip to State.
SouthtownStar writer Pat Disabato sees the Vikings making a big splash in the playoffs yet again.
"The Class 8A state championship will come down to H-F and Loyola," Disabato said. "The Vikings defense has improved greatly each week. It's going to take a special defense to stop H-F's offense."
According to Coach Howe, H-F's willpower will be hard to stop.
"What sets this team apart is our players' selflessness and willingness to lay it all on the line for their brothers," Howe said. "Their work ethic and refusal to be denied of everything they have worked for is second to none."
Leave a Comment