Underground
Underground is a new series following the journey of two slaves attempting to make a 600 mile escape from their plantation. There are only three episodes, but I can honestly say it is my favorite show at the moment. I became so invested in those three hours of watching.
I'm not a huge fan of historical shows or movies because I find them rather drab, but this show captured my attention in the first two minutes. It followed a slave running from the plantation, dogs barking, and a slave master following close behind. The first scene opened with Kanye West's "Black Skinhead," which threw me off considering the fact that the show is set in the 1800s, but the scene itself gripped you from the first moment.
The entire show is a nail biting experience that captures the struggles of escaping from the eyes of a slave. The shift in viewpoint from the typical recounts I'm used to hearing is what captured my attention. The creators highlight the extreme lengths and dangers slaves went through to become free, taking the viewers on that journey with them.
The show contains some graphic images, but that graphic nature and rawness is necessary to fully portray their emotions and is done in a way that is not over the top.
The only reason I give it four stars is because in the first episode, they showed the plantation in such a stereotypical way, I feel like I could have gotten it out of any history book. I understand they were trying to be accurate, but it was just boring to me. The portrayal of some of characters, like the abolitionists and slave master, were also very stereotypical of all slave recounts.
I can appreciate the fact that the creators put a large amount of effort into making sure that the show was as accurate as possible design-wise. From clothes to the representation of the living quarters for slaves, it's obvious that the creators did their research, but unless you're looking to this show for a history lesson, adding some pizzazz in some parts wouldn't have hurt.
The more personal moments were great, but the display of the plantation was subpar in comparison to the great acting and portrayal of the emotions during escape.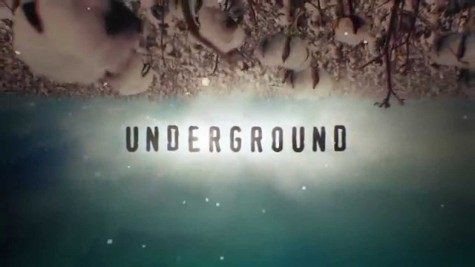 Once they got off the plantation, I had no complaints about the acting of the main characters, so if you can get past those first few minutes, I highly recommend watching this series. There's a MAJOR plot twist at the end of the second episode. The next episode comes on March 30.