New York and Its Lost Inspiration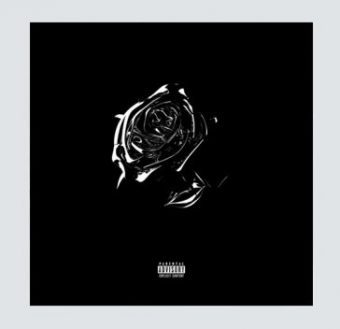 "I make rap. Rap don't make me," late rapper Pop Smoke said in a Dec. 2019 tweet.  Losing a figure of inspiration and creativity in music changes the overall feeling when we listen to an album. 
Listening to music from deceased artists can give off an eerie feel. Although they are gone, they truly do live on through their music. Being able to go back in time to a moment where an artist was in their creative space and have the ability to listen to that moment even when they have passed is an amazing, yet hard concept to grasp. 
Pop lives greatly through his music and his influence has affected millions and will affect many more for generations to come. The heavily anticipated album "Shoot for the Stars, Aim for the Moon,"announced in early 2020, lets Pop live on his legacy as being one of New York's most modern influential artists.
Pop Smoke's early rise to fame in 2018 carved a new and unique path for the new age of New York drill rap. Starting with his early 2019 debut single "MPR,"  he gained an increase in recognition throughout the Brooklyn area. By April of 2019, Pop Smoke released his hit single, "Welcome to the Party," which became the number one song on his debut mixtape, "Meet the Woo,"  released July of 2019, followed by "Meet the Woo 2" released Feb.of 2020, less than two weeks before the rappers untimely death. 
Pop Smoke's long-awaited posthumous album "Shoot for the Stars, Aim for the Moon" was released in July 2020. It combines the sound of New York drill rap and various R&B feels through each track, including features from Future, Lil Baby, Lil Tjay, Swae Lee, Dababy and many more. 
This perfect mix of this Brooklyn drill and 90s R&B characteristics gives the album its unique touch of versatility, setting it apart from other New York rap albums. "Something Special" samples Tamia's 1998 hit "So Into You," adding a little bit of a throwback within the project.
Pop's lyricism within songs such as "Diana," "Mood Swings" and "Something Special" offers a serene and lovey-dovey feel, which is different from songs on his previous studio albums. The less intense, more chill pieces give the audience a small break between the more intense and drill-like songs. 
A majority of the album follows this theme, which is a big switch in style in comparison to Pop's other albums. While listening to this, I really enjoyed this blend which leads each song into one another, almost telling a story. 
Tracks "44 Bulldog," "Snitching" and "Aim for the Moon" follow Pop's more recognized style and technique. These stick to the more classic side of New York rap, what Pop essentially got acknowledged for from the start of his career. 
However, as catchy as these songs are, they are extremely similar to the songs within his earlier projects. He seems to steal and copy many lyrical and technical aspects from prior tracks, giving them no real individuality. Even still, Pop never fails to make a great song that gets you hype. I personally really enjoyed this part of the album since it's so familiar and brings back those early-career vibes.
Aside from the album's R&B and rap components, the use of features from various artists adds a lot to the sound as well as overall hype. I really loved this addition it gave the album by mixing different sounds to create an album with such variation in theme. For example, Swae Lee's appearance in the song "Creature", mixes Pop's New York Voice and Swae's California flow with one another.
Overall, I definitely recommend this album to anyone who would like the New York voices and simultaneously want to relax, but also be able to turn-up in one sitting. I would definitely rate this album a solid 9/10, and that everyone should go give this album a listen.