Top 10 Movies and TV Shows to Stream Right Now
As the weather gets cooler this November, there is nothing better than staying inside with blankets and popcorn and watching a great movie or binging a new, or old, TV show. Can't decide on something to watch? The Voyager has you covered. Here is a list of our top 10  favorite movies and TV shows that we are streaming right now: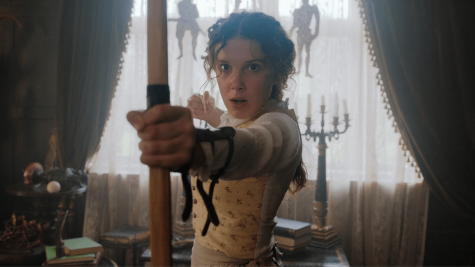 Enola Holmes
"Stranger Things" star Millie Bobby Brown makes her debut as a movie actor in Netflix's new film "Enola Holmes." Brown plays the little sister of Mycroft Holmes (Sam Claflin) and famous detective Sherlock Holmes (Henry Cavil). The film follows Enola as she searches throughout England in search of her mother (Helena Bonham Carter) who has gone missing by following clues and leaving some of her own. Brown's acting takes the cake as she makes this film memorable and entertaining while also making her character a new heroine that the audience will root for. (Available on Netflix)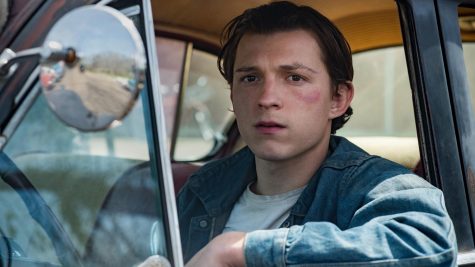 The Devil All the Time
If the new Netflix Original film "The Devil All the Time" is going to win an Oscar, it should definitely go to the casting director, even though this isn't an actual award category. The film features Tom Holland, Robert Pattinson, Bill Skarsgård, Riley Keogh and more. This dark film about the power religion holds in people's lives and the negative turns this power can take is compelling and grotesque at the same time. The highlight of this film is the acting of "Spider-Man: Homecoming" actor, Tom Holland who plays Arvin. Though the several narratives and storylines of the film felt rushed and too much at certain points, it is the phenomenal acting of fan-favorite actors that makes the film so memorable. (Available on Netflix)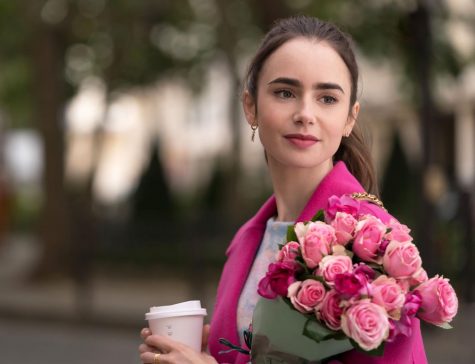 Emily in Paris
"Emily in Paris" has been trending everywhere on social media, for better or for worse. Critics have claimed that ridicules it every cliche around Parisians there is. In addition, many have bashed protagonist Emily Cooper, played by Lily Collins, for her self-centered attitude and refusal to learn French… even while living in Paris. Though these critiques are all true, I enjoyed Emily in Paris for everything else: the fashion, the glamour,  the beauty of Paris… and the crossiounts. Overall, it is a fun and easy watch filled with everything you loved about "Sex and the City" and "Gossip Girl." If you love it, you'll love it; if you hate it, you'll love to hate it. (Available on Netflix)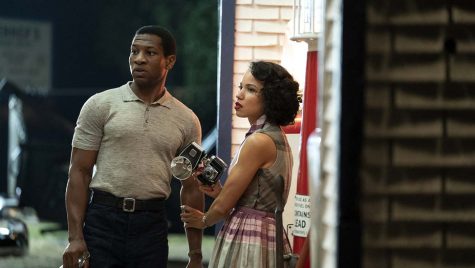 Lovecraft Country
The show not to miss right now is "Lovecraft Country." This HBO series is based off of the novel written by Matt Ruff. The show is dark fantasy horror and follows a young black man searching for his father in the United States during the 1950s. Throughout the show, the audience gets to view  the collective adventures and stories of the young man and his family as they deal with time traveling, witchcraft, complex sciences, buried family history and the social issues plaguing the country at the time. The craziest things about the show is how much of it seems to be still relevant in today's world. The show addresses so many issues that the country is still grappling with today such as racism, misogyny and sexuality. This is a show that will keep you on your toes and constantly waiting for more. (Available on HBO Max )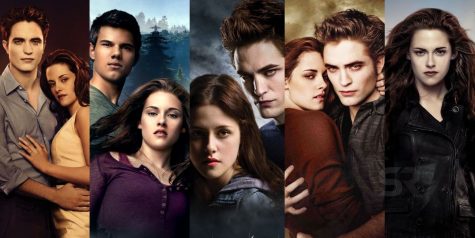 Twilight Saga
It's been almost 12 years since the first film "Twilight" that would star the series , but everything about the series still feels new.  The Vampire/Werewolf drama follows the trials and tribulations of mortal Bella Swan and her vampire love interest Edward Cullen. They run into issues with werewolves, vampire councils, and love triangles The saga is so iconic because not only is it a staple of the late 2000s and early 2010s, but it laid the groundwork for many series and movies that would follow, creating an era filled with fantasy, dystopian universes and complicated romances. For many this film has only seemed like an overhyped teenybopper film, and they're not wrong but it'll definitely go down as a classic so why not experience the series for yourself. ( All movies of the series are available on HULU)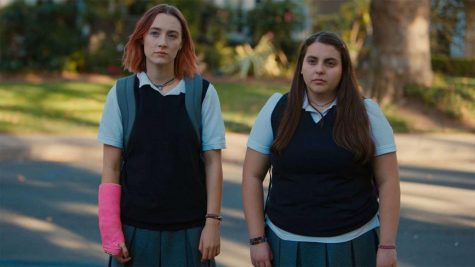 Lady Bird
"Lady Bird" is the coming of age story that everyone needed to see as a teen. This coming of age‌ ‌movie ‌has‌ ‌been‌ ‌raved‌ ‌about‌ ‌for‌ ‌its‌ ‌refreshing‌ ‌and‌ ‌honest‌ ‌portrayal‌ ‌of‌ ‌adolescence.‌ The film ‌‌follows‌ ‌a‌ ‌young‌ ‌woman‌ ‌who‌ ‌goes‌ ‌by‌ ‌Lady‌ ‌Bird‌ between‌ ‌the‌ ‌fall‌ ‌of‌ ‌2002‌ ‌to‌ ‌2003‌ ‌through‌ ‌the‌ ‌trials‌ ‌and‌ ‌tribulations‌ ‌of‌ ‌her‌ ‌senior‌ ‌year‌ ‌of‌ ‌high‌ ‌school.‌ ‌The‌ ‌film‌ ‌is‌ ‌hilarious,‌ ‌witty ‌and‌ ‌innovative‌ ‌as‌ ‌it‌ ‌strays‌ ‌away‌ ‌from‌ ‌classic‌ ‌pop‌ ‌coming‌ ‌of‌ ‌age‌ ‌movies‌ ‌that‌ ‌we've‌ ‌seen‌ ‌in‌ ‌the‌ ‌past‌ ‌such‌ ‌as‌ ‌"Mean‌ ‌Girls,‌" "‌Easy‌ ‌A" ‌and‌ ‌"Clueless.‌" ‌The‌ ‌movie‌ ‌is‌ ‌instead‌ ‌warm‌ ‌and‌ ‌relatable‌ ‌showing‌ ‌the‌ ‌rawest‌ ‌moments‌ ‌of‌ ‌that‌ ‌time‌ ‌that‌ ‌should‌ ‌resonate‌ ‌with‌ ‌all.‌ (Available on Netflix and Amazon Prime)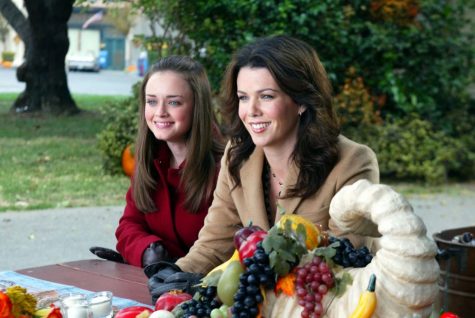 Gilmore Girls
Though not a new series at all, "Gilmore Girls" will always be a must watch in my opinion, especially during the fall. It will have you feeling all of the fall vibes in the very best way. Whether you've never seen it or have seen it 3 times over, the dynamic mother-daughter duo between Lorelai (Lauren Graham) and Rory (Alexis Bledel) Gilmore will make you laugh, cry and feel right at home this fall. The coziest fall episodes I recommend are Season 1 Episode 7, Season 3 Episode 7 and Season 3 Episode 10. (Available on Netflix)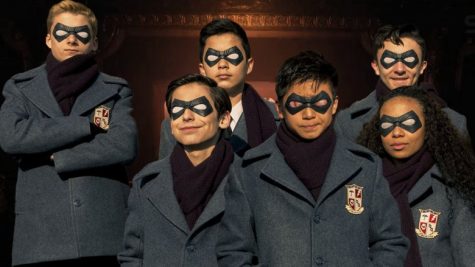 The Umbrella Academy
"The Umbrella Academy" is the unique spin on superhero and supernatural entertainment that we all needed. The series follows an estranged family of supernaturals as they reunite to protect the world.  This series is not the Marvel family films with a group of eye candy in metal suits, or the Batman franchise with a wealthy playboy solving Gothams issues with the latest gadgets Wayne enterprise can buy. This series is fresh, witty and sometimes brutally honest in its portrayal of the supernatural. There is so much complexity in each character and their powers. The show does a great job of remaining in touch with the human part of being superhuman, an element many current shows and movies tend to miss.  In each episode the audience is faced with the dysfunction of the family, and their past, present and future issues. The plot is unpredictable in the best way possible making it hard to ever know what's coming next. I suggest catching up now before season three comes out. This is not a show you do not want to miss. (Available of netflix)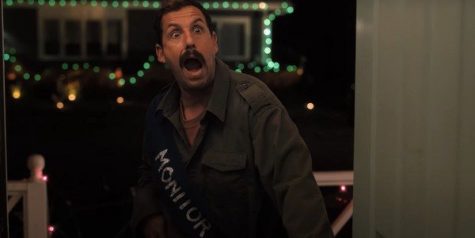 Hubie Halloween
Another star studded movie brought to you by Adam Sandler. This Netflix original takes place on Halloween in Salem, Massachusetts. It follows the experience of Hubie Dubois as he watches over the city as the Official Halloween Helper. The movie focuses on how we as people treat others around us, and what can follow as a result.  The movie is a great reminder of the golden rule: treat people how you want to be treated. Like many of Sandler's films, Hubie Halloween is very lighthearted, comedic, and great for families. It comes just in time for this spooky season so be sure to add it to your list of Halloween movies to watch.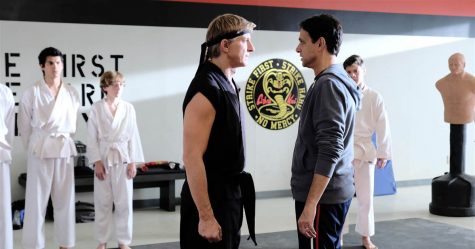 Cobra Kai
For all of the OG "Karate Kid" fans, the series "Cobra Kai," which can be found on Netflix, is a must watch. Almost all of the original cast  is back, but their characters are living completely different lives than they were projected to live in the original film. Daniel LaRusso, played by Ralph Macchio, is now a successful rich man while Johnny Lawrence, played by William Zabka is not rich and pretentious like he was in the original film. Lawrence decides to reopen the dojo Cobra Kai from the original film, which sparks an old rivalry between Lawrence and LaRusso. The parallels in the 2020 film will have you questioning everything you once thought when watching the 1984 film and may have you rooting for different characters. (Available on Netflix)