H-F Students Start Small Businesses Amid Pandemic
COVID-19 caused the world to come to a screeching halt in March causing many businesses to close up shop. Although the pandemic has affected many small businesses, two H-F seniors, Jori Williams and Sue Steverson, took leaps of faith and launched business of their own. 
In June, Williams launched her first business: Body By Jor. Body By Jor sells vegan and cruelty-free skin care and beauty products such as lip gloss, body shimmers and lip moisturizers. 
Williams' ideas about her business began during the quarantine period while she was stuck in the house searching for something to do. She wanted to contribute in some way to COVID-19 relief and the Black Lives Matter movement, and creating Body By Jor was the perfect opportunity. 
"Philanthropy has been a very important part of life since I was younger, and being in quarantine watching devastation happen in the community was heartbreaking to me. I knew I wanted to help, but I couldn't physically be somewhere, so being able to donate with the earnings of Body By Jor was helpful," Williams said. 
Williams admits that managing a business while being in school can be very hectic. E-learning creates more of a demand, so time-management plays a huge role.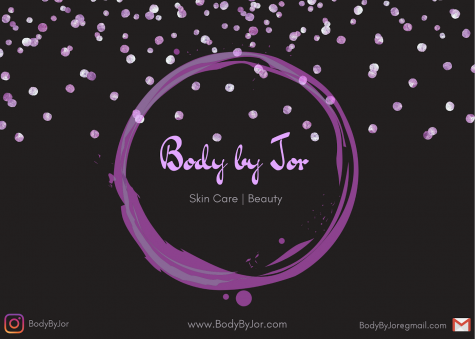 "Time management has been a struggle, so I set goals and achieve them. The school-work balance can be hard, especially now, but I have focused on time management my whole life, so it's not that bad," Williams said. 
As Williams is learning to balance school and her business, she receives continuous help and support from her friends and family. When Body By Jor first began, Williams received a lot of donations from family members, and since then she has grown to support herself with her earnings. 
Williams' mother, Ebonie Williams, is extremely supportive and excited that her daughter is becoming an entrepreneur. 
"As a parent, I am really proud of Jori because she took the initiative to do something that she was passionate about and did it. She is very goal-oriented, and plans out what she wants," Williams said. "Jori is very 'no nonsense' and straightforward. When she wants something, she goes for it." 
Many of Jori's friends support her as well by promoting her products on Instagram and advertising to their family and friends. Her happy customers keep her going. 
"When someone buys from Body By Jor, and they post or text me letting me know how much they enjoyed it really makes my day," Jori said.
In the future, Jori hopes to continue Body By Jor with the support of her family and friends. More information about the business is on her website bodybyjor.com and Instagram (@bodybyjor). 
Another H-F senior that had started a small business during quarantine is Sue Steverson. 
Owning a business is nothing new for Sterverson. At the age of 12, she started her first business, Edozi, selling shampoo and conditioner for natural hair as well as body butters. 
Her passion has always been to empower Black women. In June, during her time of unemployment, she found her passion again and decided to start Suzy's Smell Goods. Suzy's Smell Goods sells wax melts and wax melt kits. She also hopes to add scented body oils and candles to her collection soon. 
"I decided to incorporate my passion for Black women and girls, I've always loved candles and smell goods," Steverson said. "I learned that I can put something I'm [passionate about] into this business and be good at it."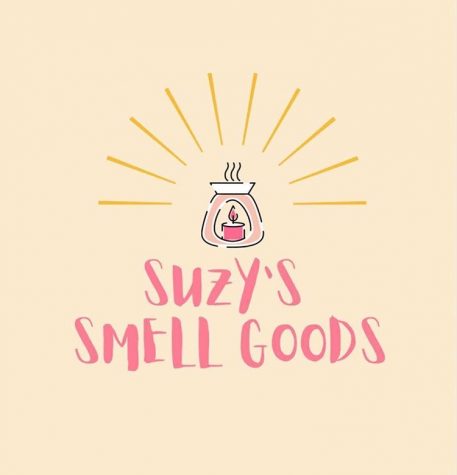 To begin, she summoned her business coach, Dominique Harness to create scent names and marketing strategies for Suzy's Smell Goods, and from there the business took form. 
Steverson advertises on social media as well as word-of-mouth. 
"I have a big personality with lots of energy, and I love to talk. When I meet people, I try to use my strong energy to tell people about my business," Steverson said. 
As her business continues to grow, she reveals it is easy to slack off with her business while being in school and working two other jobs, but she remains motivated. 
"My business isn't as hard to manage because I'm doing what I love," Steverson said. "The workload I receive is manageable, and my job hours are very flexible, so it's never really that much of a challenge."
A huge factor to her success is her family support system. Her mother, aunts and business coach sow into her business financially, promote Suzy Smell Goods and continue to inspire her. 
"My mother and aunts are all successful Black women, and I recognize that I can be like them which empowers me." I love that I can not only see [successful Black women] on social media, but in my life as well. That drives me a lot," Steverson said. 
Steverson's Business coach and entrepreneur, Harness, owns two businesses, The D.Vine Boutique and Business Redeemed. She has known Steverson since she was 12, and is a close family friend.
She began working with clients including Steverson on becoming entrepreneurs in July. Harness admits Steverson is one of her favorite clients to work with. 
"Working with Sue is a blast. She keeps me as her business coach on my toes. I never know what she is coming up with next which is always fun. She is a go getter that is always up for a challenge," Harness said. 
In the future, Steverson hopes to continue Suzy Smell Goods, and push her message of empowerment to Black women. More information about the business can be found on Instagram (@suzyssmellgoods). 
Both businesses have achieved great success in the pandemic, and with your support, they can achieve even more.