Top 10 Movies and Shows to Stream this Holiday Season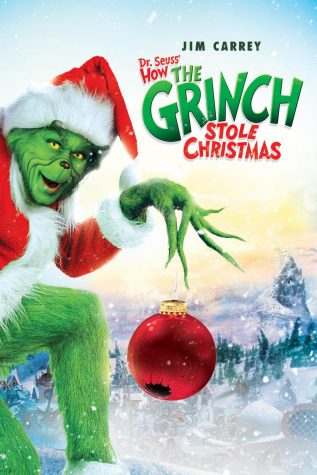 1. "How The Grinch Stole Christmas"
"How the Grinch Stole Christmas" should be on everybody's Holiday movie watch list. In this live-action adaptation of Dr. Seuss's children's book, Jim Carey plays the infamous Grinch. The story follows the green scrooge as he tries to ruin Christmas for the little town of Whoville with his dog max. The movie takes viewers through the Grinch's childhood, his adult life of being a menace to the Who society, his attempt to ruin Christmas and his redemption at the end of the film. This is a childhood favorite for so many as Jim Carey brings the character alive like never before, and director Ron Howard was able to create the Whoville that we all imagined while reading the book as kids. I recommend watching this 1,000 times over this holiday season with your friends and family. This movie is available on Netflix.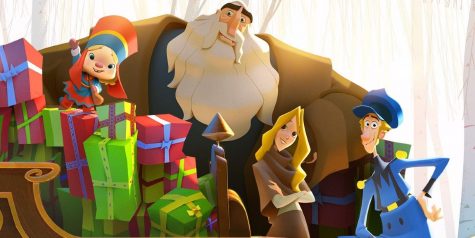 2. "Klaus" 
"Klaus" is the perfect Christmas origin story for this time of year. The film follows a privileged young man who has proved to be the worst mailman at the post office academy. It's after this failure that his wealthy father sends him on his way to a run down town in the North to set up a successful post office in order to gain his life of privilege and luxury back. From there the audience gets to see a beautiful and unique telling of how the Christmas we know today was made. Not only is this movie filled with several heartwarming moments it also has a series of great messages. The movie serves as a reminder that it's really the little things in life that bring us joy, and that bringing joy to others can serve as a great gift for ourselves. Klaus is great for reminding everyone just why it is that we all love the holiday seasons so much. This is perfect to watch with younger siblings or the whole family, it's sure to put a smile on everyone's face and even make some shed a tear.  This movie is available on Netflix.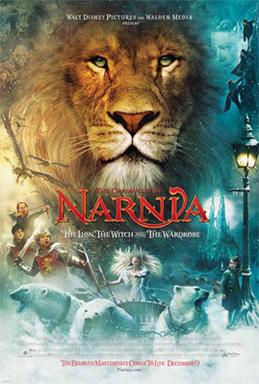 3. "The Chronicles of Narnia: The Lion, the Witch, and the Wardrobe"
If you're looking to be whisked away to a whimsical winter land during the holiday season "The Chronicles of Narnia: The Lion, the Witch, and the Wardrobe" is just the movie to watch. This is the first movie of the film adapted series. It starts during the World War II bombing of London where we meet three siblings who will later be sent away to the countryside to get away from the war. Here, they find an old wardrobe that leads them to the foreign and fantastical land of Narnia. In Narnia, they make relationships with all kinds of creatures and find themselves fighting alongside a Lion, and against a powerful witch. This movie is unlike any other because of the noticeable detail of every costume, conversation and multiple settings. The way the film whisks you from one situation to another keeping the audience on its toes. It's super easy to get invested in this film and its characters. Before you know it, you're watching the whole series. This movie is available on Disney Plus.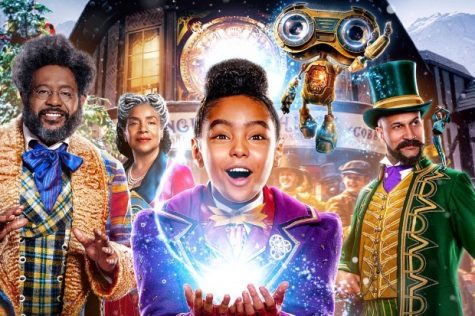 4. "Jingle Jangle: A Christmas Journey"
There are so many nostalgic Christmas movies that are played on repeat during the holiday season. Sometimes we're all looking for a potential new classic. If you're looking for a new watch, "Jingle Jangle: A Christmas Journey" is the perfect new movie to add to your list. The movie is about toymaker Jeronicus Jangle who loses his hope and magic following a series of unfortunate events. After many years of being alone and in a slump light is brought back into his life by his granddaughter who shares many of his same qualities. This film is truly magical and is bound to get you in the Christmas spirit. It has plenty of musical numbers to get stuck in your head, an amazing setting and ambiance and the coolest costumes. The film is also the long-awaited diverse Christmas movie that people of color have been looking for. It's one of the first Christmas movies focused on a black family with a cast of all complexions. This movie is available on Netflix.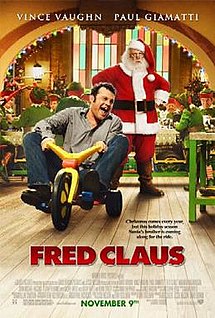 5. "Fred Claus"
"Fred Klaus" is a funny Christmas movie to throw on your list of holiday movies to watch. This movie follows St. Nick and his brother Fred who is the complete opposite of the beloved holiday figure. After Fred's troubled ways lead him to jail, Nicholas bails him out and brings him to the North Pole to pay his debt by working on presents for Christmas. Seeing a family narrative added to all the different stories of Santa Klaus is fun and unique. Comedic actors Vince Vaughn and Paul Giamatti do a great job of playing out a complicated and extremely funny brotherly dynamic. This is a great Christmas comedy to watch with friends or by yourself when you need to laugh. This movie is available on Sling TV and Amazon Prime.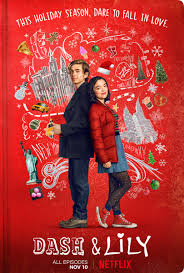 6. "Dash & Lilly" 
"Dash and Lilly" is a new original Netflix show that is the perfect series for the Holidays. This movie would be a great watch for those who are hopeless romantics and those who love holiday centered movies, shows, and episodes. The show starts by introducing two teenagers in New York who are both left to spend Christmas without their parents. From there the story follows the budding holiday romance between Dash and Lilly as they deal with their growing relationship, their families, and the holiday season. The show is undeniably very sweet and funny. The characters are very unique and quirky making it very easy to take a liking to them and want to see their story playout for the best. The show has eight episodes that are all around 25 minutes so this could be a fun binge watch by yourself, friends, or a significant other. This show is available on Netflix.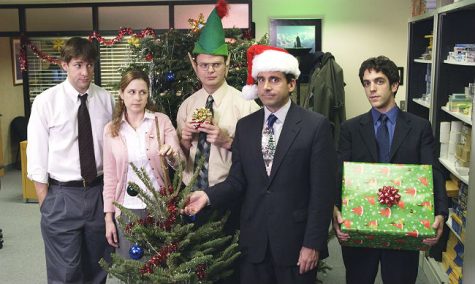 7. "The Office": Season 2, Episode 10, Christmas party
"The Office" is loved for its intimate connection to the Characters, wacky portrayal of life at work, and it's undeniable ability to make people laugh. The Christmas party episode of The Office in season two has all of that plus a Christmas plotline which makes it even better. In this episode, the coworkers participate in "Secret Santa," a typical activity amongst friends, families and co-workers during Christmas time. The episode showcases many aspects of the Holiday season that all can relate to good, bad and in between. This episode is hilarious for so many reasons the main one being how it touches on the anxiety of gift-giving and the overwhelming or underwhelming outcome when gifts are finally exchanged. This is great to watch if you're not into the typical cheery overly commercialized Christmas movies and shows, but more so a funny raw portrayal of how Christmas can be for most people. Everyone who watches this episode is bound to relate and laugh. Watching this episode might even make you want to stick around for more episodes to see the regular antics that take place at  The Office. This show is available on Netflix and Comedy Central.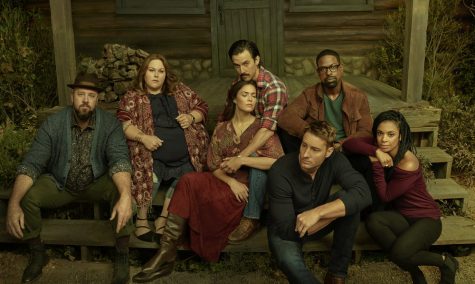 8. "This is Us": Season 1, Episode 10, Last Christmas
"This is Us" is a great heartwarming family show that follows triplets Randall, Kevin and Kate and the rest of the Pearson family from their past into their present. The show is always facing complex family issues, and showing the reality of how many families like the Pearsons would navigate life. This Christmas episode is truly one of a kind and is sure to make you cling onto your families during this season. In this episode, we're taken back to when the triplets were younger on Christmas Eve when parents Jack and Rebecca had an unexpected encounter with an old friend who changed their life. In the present time, watchers see all three siblings navigate a series of issues on Christmas eve like new romantic relationships, new occupational ventures and how to go about Christmas as a family. This episode has so many sweet moments and shows many of the feelings that most people have around the holidays. If you are already a watcher of this heartfelt show this is a great episode to go back and watch, and if you've never watched before this might be the episode to get you into the show. This show is available on NBC, Peacock and Hulu.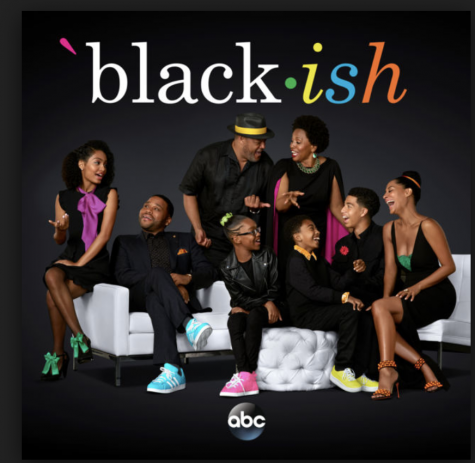 9. "Black-ish": Season 2, Episode 10, Stuff
"Black-ish" is a family sitcom about a beautiful black family living an upper-middle-class life in America. The show is known for facing many issues of race, class, privilege and more in a hilarious manner. In this episode, it's Christmas,  father Dre is happy to have another opportunity to spoil his kids and give them all the things that his Christmas lacked as a child. However, other members of the family think Dre has gone overboard with the gift-giving and completely neglected to teach his children the value of the holiday season other than gift-giving. This episode is a great watch because it addresses the ongoing conversation of how over-commercialized Christmas has become and what has happened as a result. It also connects back to some of the positive values of the holiday season like spending time with family, giving back and spreading positivity. This show is available on Hulu.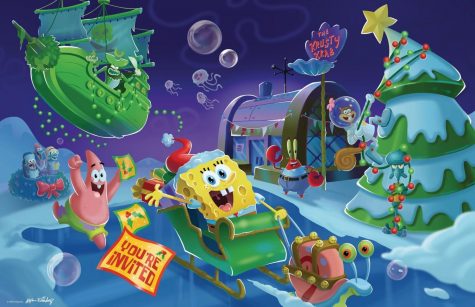 10. "Spongebob Squarepants": Season 2, Episode 8; Christmas Who?
If you are a fan of "Spongebob Squarepants," or just want to feel like a little kid on Christmas again, this classic episode of Spongebob will be a great watch during the holiday season. In this episode, the town of Bikini Bottom is oblivious to both Christmas and Christmas figure Santa Klaus. After Spongebob's friend Sandy introduces him to the holiday, he becomes inspired, so he decides to spread the news of this foreign winter holiday to the townspeople of Bikini Bottom so they can prepare a list for Santa. This episode like all of the Squarepants series will have you dying of laughter as Spongebob meets opposition to the celebration of Christmas. This episode takes viewers back to the days of elementary and middle school watching networks like Nickelodeon and Disney advertise all the upcoming Christmas episodes and watching them in warm pajamas after opening gifts. It's very light-hearted and funny which is perfect to warm your spirit and make you smile this holiday season.  This show is available on CBS.