Smallcakes of Homewood Opens to the Public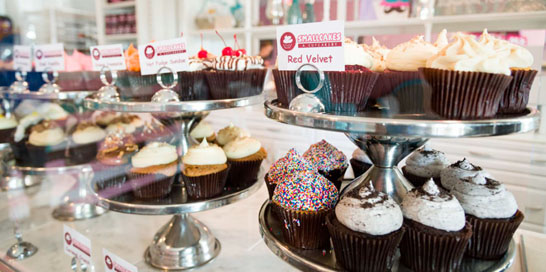 Smallcakes of Homewood is a black owned business that recently opened to the public on Nov. 14. . Owners Andrew and Devin Lash came up with the idea of opening a cupcake business in April of this year. 
"It's satisfying for us to provide a little bit of sunshine during these grey days of Covid-19," said Andrew Lash. 
There's guidelines for the staff to keep the store virus free. Getting cupcakes from this cupcakery is contact free, but they're still making sure to sanitize the front door and the touchpad of their register: the two things customers touch. "Safety of our staff and our customers comes before anything," Lash explained. 
Cupcakes aren't the only thing on the menu. There are ice cream, cookie sandwiches, cake pops, custom cakes, macarons and even pupcakes for your dog! Sadly, I was only able to try three of their cupcakes: Oreo, Carrot and Red Velvet. Lash told me that the Oreo and the Red Velvet cupcakes are their most popular.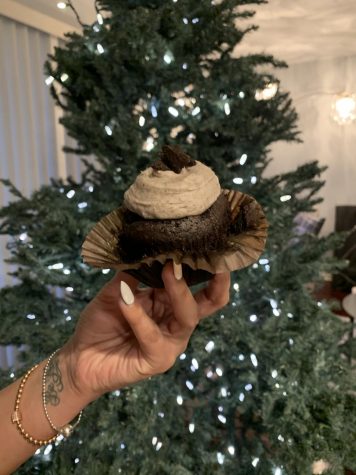 I was expecting the Oreo cupcake to just be a regular chocolate cupcake with white icing, but to my surprise it tasted exactly like an Oreo cookie. Sprinkled on top of the icing, which tasted exactly like the icing inside of the cookie, were Oreo cookie crumbs. This cupcake was my favorite from the three I because of it tasting exactly like an Oreo cookie.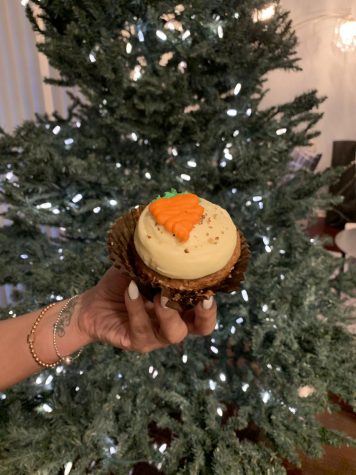 The Carrot Cake cupcake had a gentle brown sugar cinnamon taste to it. On top of the cream cheese frosting there was a pretty carrot with the leaf made out of green frosting. The flavor was there but I wasn't getting the taste I would get from a store bought carrot cake. However, that didn't bother me. The cinnamon flavour was perfect in my opinion. The inside of the cake was very soft, but the outer edges were a little hard and it could've been because I got my cupcakes at the end of the day.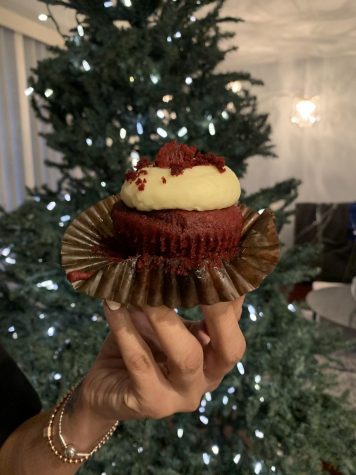 The last cupcake I tried was the Red Velvet cupcake. I love anything that's Red Velvet, so I was very excited to try this one. On top of their signature cream cheese frosting (that was a little but probably because I got it late in the day) were red velvet crumbs, which were a little hard but still good. Like the Carrot cupcake, it was soft in the middle but a little hard on the outside.
If you would like to try some of their cakes make sure to go a little earlier instead of waiting till an hour before they close. Smallcakes of Homewood is located on 17929 S Halsted St. They're open from 11am to 5pm on Sundays and 10am to 7pm on Mondays to Saturdays.