H-F Student Turns an Idea Into a Reality
Starting your own clothing line is an idea that crosses a lot of people's minds but not everyone follows through. Finding time between school and other activities can be pretty difficult, but Covid-19 helped senior Philippe Jean-Jacques start his brand, ŚMILES & ÇRÏES.
"The meaning behind ŚMILES & ÇRÏES is about how in life, [everything] you do should not be based off your emotions in that moment," Jean-Jacques said. "Through experiences, we should learn how to control our emotions to become a better version of ourselves."
Jean-Jacques always knew he wanted to start his own brand, but he "never really sat down and thought it all out."
YouTube assisted him when it came to figuring out the business side of his brand and figuring out what type of materials he wanted to use. 
"For the creative side I just go with what I think looks good," Jean-Jacques said. 
He released his first shirt on Aug. 18 and sold out in a week. A white t-shirt with a man who has tears coming out of his eyes and a hand over his mouth but you can still see his smile through the hand. ŚMILES & ÇRÏES is written above the man in black letters and "Established During a Pandemic" is written below the man in black cursive letters. On the back of the shirt it says "DON'T EXPECT OTHERS TO SEE THE VISION."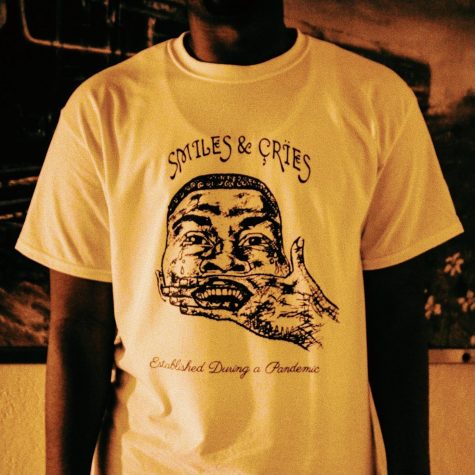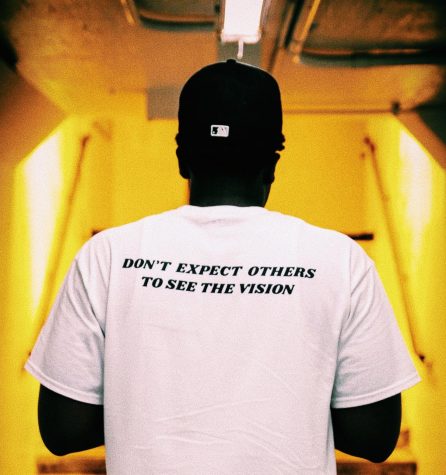 His second release was on Oct. 27 and sold out in two days. The hoodies came in black and grey and featured a freestyle drawing of an open mouth with cracked fangs and red lips. On the back of these hoodies "ESTABLISHED DURING A PANDEMIC" is written in big white letters. Jean-Jacques restocked the hoodies in black and grey and added purple and green on Dec. 6.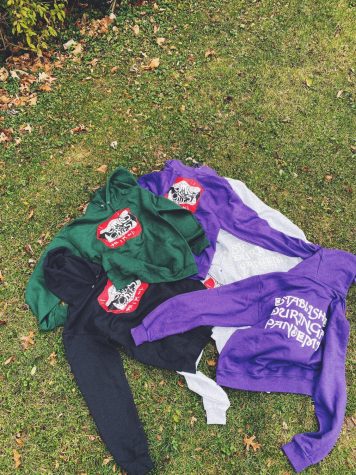 "The restock took a little longer to sell out because I was able to get a larger amount. But the public reacted great for me to just be getting started and not even having a website out at that moment," Jean-Jacques said. 
He took orders through DMs and customers could either have their merch dropped off or pick up their merch from Jean-Jacques. However, customers will be able to order online when he uploads his website before his drop in February. 
The only thing he wants to improve is the quality of his products. He also wants to make sure his website is up and running for his next drop so that he can be more organized. 
The designs in his first and second drops are very different. The first one looks like a lot of thought and emotion went into it and the second one is a freestyle and more playful.
 "I think for a brand to succeed you always need to switch it up and never keep the same things," Jean-Jacques stated. "I think that's how you pull in different types of people."
Follow ŚMILES & ÇRÏES on Instagram @smilesandcries_ to be the first to know about upcoming releases.