Here Are Five Hilarious Comedy Specials To Watch on Netflix
I am a big fan of stand-up comedy and Netflix is the best place to find old and new old specials that will leave you laughing your socks off. Here are my top 5 favorite stand-up comedy specials currently on Netflix.
5. "Tiffany Haddish: Black Mitzvah"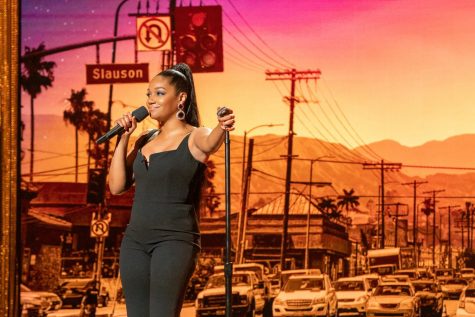 No matter what project Tiffany Haddish does she conquers it with her quick wit and her hilarious personality. I loved Haddish in "Girls Trip," so it's not surprising that her stand-up comedy special "Black Mitzvah" made it on my list. She sings, dances and drops some sick jokes in the process. Haddish throws herself a mitzvah after discovering her Jewish ancestry. She celebrates her life by talking about relatable topics like sex, aging and the economic hardship she faced as a child and teenager. She recounts stories from being in foster care and even shares about her disastrous New Year's Eve Show in Miami. If you love Haddish you will love this stand-up performance.
4. "Trevor Noah: Afraid of the Dark"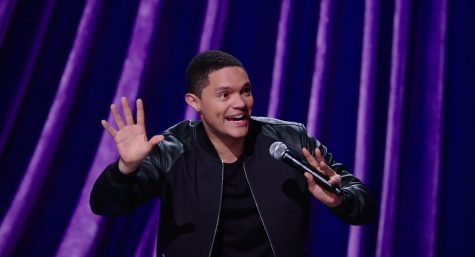 Trevor Noah, the host of The Daily Show on Comedy Central, is even funnier doing stand-up than he is behind his news desk. In "Afraid of the Dark," Noah speaks about the cultural barriers he has faced in America and uses accents to address the growing nationalism crisis around the world. Whenever I watch Noah ,I know that I am going to learn something and laugh the entire time. Whether it is on the stage or behind the desk, Noah uses his unique experience being a foreigner in the United States to deliver the best political humor I have heard.
3.  "Wanda Sykes: Not Normal"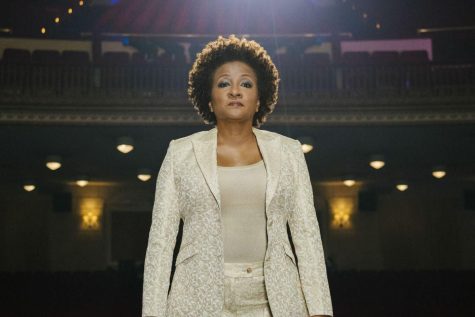 What can I say, Wanda Sykes is a comedic  genius. I of course had to include "Not Normal" in my list of favorite stand-up comedy specials. In "Not Normal," Sykes tied in jokes about Trump, aging and race. Not only was she hilarious in the special, but you could truly see her intellect through her jokes. She covered topics like the opioid crisis, Russia and female problems. But her best jokes come when she shifted her focus from Trump to race problems in America. Sykes made the jokes no one wanted to make, and she knew they needed to be said. She was able to tell all of these magnificent jokes that will really get her message across: this is not normal.
2. "Hasan Minhaj: Homecoming King"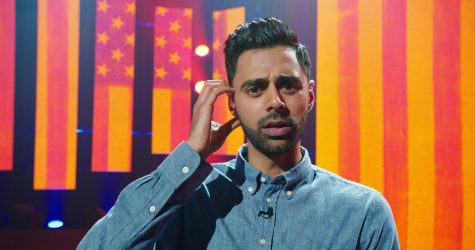 Hasan Minhaj is one of the funniest people I have ever watched. In his special "Homecoming King" he tackles his ethnic childhood. He tells stories of being the only brown kid in his classes, his immigrant parents having high expectations and the racist people he encountered in high school. He tells stories of how his dad used to take in the Home Depot instead of Toys-R-Us and how he couldn't compete with all the hot guys in his school. But the real meat and potatoes came when he started talking about this girl he was supposed to go to prom with. Long story short her dad was not cool with his white daughter and this brown kid going to prom together. Minhaj did an amazing job of being honest about his hardships of being brown in America and showing his audience his true self.
1. "John Mulaney: Kid Gorgeous at Radio City"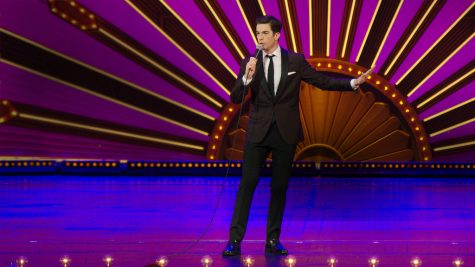 Putting these stand-up comedy specials in order was probably the hardest thing I have done, but "Kid Gorgeous" had to be my number one pick. I love the way John Mulaney can make fun of his childhood and look back on all of the wacky things his parents used to do and say. Even though we grew up in different generations, I found myself saying "Hey my mom did that or that happened to me at an assembly!" He talked about school assemblies, church and aging. And he slipped in some political jokes of course. He did this magnificent joke about Bill Clinton. Mulaney's mom and dad went to the same college as Clinton and they had some great stories that Mulaney put in his performance. Mulaney never fails to make me laugh until my stomach hurts. 
If you want to laugh harder than you ever have, go watch these five comedy specials. They are all available on Netflix.