H-F Alumna Joy Woods on Performance in 'Ratatouille: The TikTok Musical'
Faith Lee, Co-Editor-in-Chief
February 10, 2021
On Jan. 1, "Ratatouille: The TikTok Musical" premiered virtually on TodayTix. H-F alumna Joy Woods performed in the musical as part of the dance ensemble. Woods performed along with a star-studded cast of Andrew Barth Feldman, Tituss Burgess, Wayne Lambert and several others.The musical was used as a benefit for The Actors Fund. The performance raised over $2 million for the organization. 
After graduating from H-F in 2018, Woods attended The American Musical and Dramatic Academy in New York. She graduated from The AMDA Conservatory in September 2019, and worked on "Little Shop of Horrors" until it's break due to the COVID-19 pandemic. Woods' relationship with the choreographer of "Little Shop of Horrors," Ellenore Scott, helped to land her a spot in "Ratatouille."
We interviewed Woods to get her perspective on her performance in the dance ensemble for "Ratatouille: The TikTok Musical."
Can you give some background on the "Ratatouille" Musical? How did it come together? Honestly, you're going to hate my answer, but I have no idea! The choreographer for "Little Shop," Ellenore Scott, is the choreographer for "Ratatouille," and she texted me out of the blue one day asking if I was free, and I was. We had a three hour Zoom, then we had to record it the next day with the TikTok clone filter and then I sent it in. That was all I knew about the project. I didn't know who was playing in it or anything about the script. I had no idea what was going on. I pretty much knew as little as [everyone] else did. 
Did you have any prior knowledge about the musical or any of the songs before the choreographer came to you? I wasn't on TikTok before [the choreographer] came to me. I did the "Savage" challenge in April, but I hadn't touched TikTok until I had to record for "Ratatouille."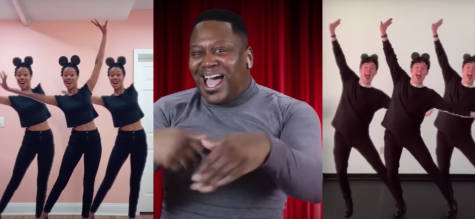 Since you had pretty much no idea of what was going on, how did it feel when you found out big name actors like Tituss Burgess would be involved in the project? I was gagging! [Laughs.] I was just like, "How did they get these people?" Honestly, it was a lot bigger of a deal than I thought it was. It surprised me. That's all I have to say. I was very delighted. 
How did it feel to you knowing this production was put on to help raise money for theater's that have been affected by the COVID-19 pandemic? It felt good. We usually do fundraisers for The Actors Fund in our shows, so I'm not unfamiliar with them. They've been raising money and doing a lot of great work for the community and a lot of families that have been hit hard by this pandemic. It makes me very proud to know that we've raised as much as we did. 
What was your favorite part about being the musical? Watching it. That was the most I'd been asked to dance all year, so I can't say dancing was the most fun part. I enjoyed seeing what it was all for.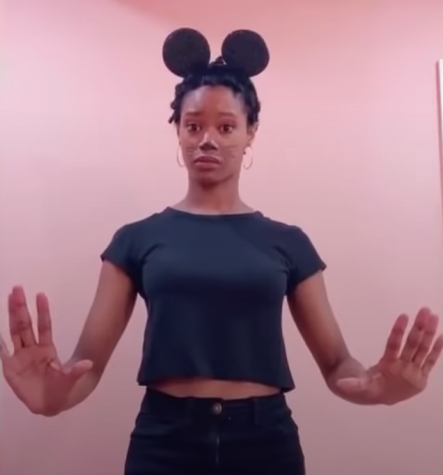 Since this was a virtual performance, you didn't get to meet any one that you were dancing with, so how was this experience different from other productions that you've been involved in? I feel that there was a lot more anxiety involved. There was definitely a lot of anxiety around whether you're doing the right thing, but I feel like everyone involved in virtual shows during this time has that same feeling. I think that now, everyone goes a little bit more out of their way to help each other, so it's a very supportive, ironic perk.
Did you ever get to meet anybody else that was in the dance ensemble or involved in the production? We had a toast over Zoom after the production, and everybody got to meet each other. There were like 40 people and everyone got to introduce themselves and say their piece, so that was pretty cool.
What are you looking forward to now that "Ratatouille" is over? Well, "Little Shop" never closed, so I assume that once we open back up I'll go back to work. There were a few workshops that I was a part of pre-covid that are set to go back into pre-production, but you know everything is still up in the air.
The official Playbill for the performance can be found on playbill.com. Donations are still being accepted to help benefit The Actors Fund.