National Debater Alex Porter Attributes Her Success Back to Her Childhood
"I think I've always been a good public speaker…Just like most people, I'm not always confident with all aspects of myself, but [public speaking] was never one of those things," said senior Alex Porter.
According to Porter, she had been practicing public speaking long before joining the H-F debate team. In ways both big and small and without even realizing it, Porter has been training for debate ever since she was young.
"I read bible passages in my grandma's church when I was younger, so that was some early experience," said Porter. "I was always the one to present my class projects first and speak for my group in team projects. Another thing that added to [my public speaking experience] is that I'm used to singing in front of other people as well," said Porter.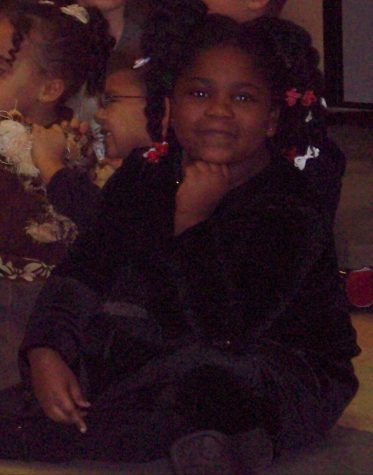 When Porter was growing up, reading bible scriptures at church with her grandmother and singing both by herself and in a group, she had no idea that she would one day be putting these public speaking skills to use in order to place at a national competition. 
On Feb. 6, Porter competed, and took 10th place overall in her category, in the Stanford University Debate Society Invitational, which is a national competition amongst high school students from all over the country. 
The invitational was run via Zoom. Porter competed in the Lincoln-Douglas California category, a slower and traditional form of debate. Porter made it through a total of eight rounds throughout the invitational before getting eliminated. She ended up placing 2nd in the speaker category and 10th overall.
"While competing at Stanford, I first felt very ambivalent because I try to come in without high hopes. But as I kept winning, I started to get more and more invested," said Porter. "I feel very proud of how I performed. Even though this year has been a mess, I'm happy that I have some trophies to show for it."
Porter's outstanding performance at the Stanford tournament was impressive to H-F debate coach Emily Carroll as it was a reflection of how much she has grown as a debater over her four years on the team.
"Alex has grown more confident over her four years," said Carroll. "I can see when she debates that she can plan what she wants to say quickly and the arguments she writes are more complex and nuanced. Her speaking skills have really developed."
All of the hard work that Porter put in over her four years on the debate team has benefited her in many ways both in and out of school.
"Debate has been the most beneficial club for me. In school, debate has improved my writing and research skills a lot. Additionally, it improved my ability to convey my ideas clearly to other people," said Porter. "Something else is that I'm able to see many sides of the same issue and that I'm better [at considering] different perspectives."
While Porter's time on the  debate  team has been filled with success and growth, it has not been without challenges.
"My entire high school career has been a bit of a juggling act. Debate is very time consuming. There are some months where half of my weekends are gone because a tournament takes almost the entire day," said Porter. "As my school work has become more demanding as I've advanced, it's been a struggle getting things done."
Though Porter has had challenges with time management due to her busy schedule, Carroll explains that Porter's strong work ethic pays off in keeping her centered and focused as a debater.
"Alex has a tremendous work ethic. She is balancing several IB classes, Viking choir and debate; she comes to every practice and has competed at numerous tournaments throughout the year," said Carroll.
Porter explains that even through the challenges she had to overcome throughout her time on the debate team, the major force that kept her going was the constant support of her teammates.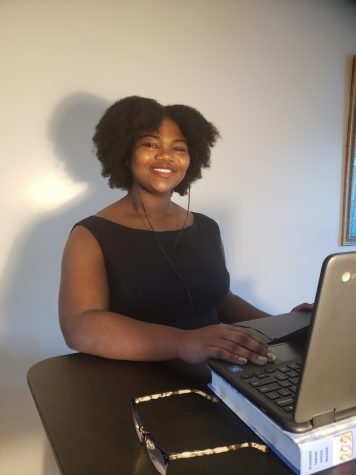 "My favorite part about the debate team is the people. Even when I've been very annoyed/frustrated, my teammates have been the ones to keep me going. When we could travel, it was so fun to go with my teammates," said Porter.
Through it all, debate is a skill that takes confidence and trust in oneself and abilities. Though public speaking is not for everyone, Porter encourages anyone interested in public speaking to put themselves out there and have trust in their abilities.
"For anyone nervous about public speaking, I would advise people to just do it," said Porter. "I know that doesn't seem like the most helpful advice, but sometimes you have to just step out of your comfort zone. You likely are doing much better than you think you are."
While Porter stated that she is "not entirely sure how I'm going to use debate in the future," the H-F debate team sponsor Kathryn Cole knows that Porter's personality and skills will greatly impact her future.
"Alex is the dream debater," said Cole. "She is dedicated, hardworking, a team player and is always doing what she can to push forward. She is going places."
Porter is competing with her teammates Sinniyah Parks, Justen Pippens, Khalil Spight and David Gibek at the IHSA State Tournament Finals this weekend.