Black Owned Businesses in the H-F Community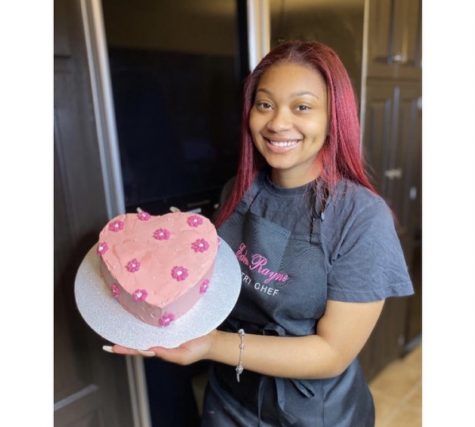 Senior Eden Mitchell has recently hit the two-year mark for her flourishing small business "Eden Treats." According to Mitchell, She discovered her passion at just nine years old and has "always loved to cook and bake." Baking became more than just a hobby for Mitchell through her relationship with her grandmother.
 "I watched my granny cook and bake for all my life and when she passed away is when I really started getting into it more because I wanted to find something that would connect me to her," said Mitchell.
Her business has served not only as a way to connect to her grandmother, but also as a root of pride. Mitchell is a hard worker and is consistently working to better her craft and branding. 
"I'm proud that I created everything myself from the designs, to the menu and the way I advertise everything I do it all myself, and I really like that," said Mitchell.
Over the two years, Mitchell has really been able to build a brand for herself and experience growth through the help of the H-F community. She's explained she loves having a small business in the Homewood-Flossmoor area because of the love she receives from the community. 
"I enjoy the customers. I feel like everyone is very supportive and they all just want me to do well," said Mitchell.
Fortunately, the growth of Eden Treats was not stunted by the pandemic and she was able to continue to grow her business thanks to people just being at home and wanting to eat throughout this difficult time. Her most wanted treats are brookies, strawberry lemonade cupcakes and strawberry shortcakes.
It's the connection to a person's passion that Mitchell believes makes black-owned businesses special. 
"They show their story through their products… for me personally, I know I can share my story through my desserts," said Mitchell.
Eden posts beautiful pictures of her treats regularly on her Instagram page @eden.treats. You can also view the menu and place orders through her page.
Destinee Lane is a freshman at H-F who like so many found something to keep them busy during the pandemic and turned it into something bigger. Her balloon business came about in May of 2020. Lane explained that "Last year the pandemic started and I just wanted something to do because I was bored at home, and I wanted a way to make my own money."
Entrepreneurship seems to be something that has always been a part of Lane's vision for herself. 
"My mom has always been an entrepreneur, and I've always wanted to be an entrepreneur," said Lane.
Lane took the leap into the world of small business ownership in a year that was hard for the average person and the average small business, but fortunately, she said starting a business during the pandemic "turned out better than expected, I thought things would have been slow but people still really support me through the pandemic."
Lane's sense of pride has come from her varying creations she's developed since the start of her business. She has come up with several designs to offer her customers.
She talked about her love of the community stating that "I enjoy that since I've started, a lot of people can refer me, and then when people come to me they say 'yeah I heard about you from so and so and it's just nice to see that people recommend me to others." 
Lane explained the value of black-owned businesses saying "I feel like it's very important for us to have our own businesses so our people have somewhere to go, and it's very important to keep traditions going in the community,"
You can checkout Lane's spectacular creations for yourself on her Instagram page @justjoiballoons.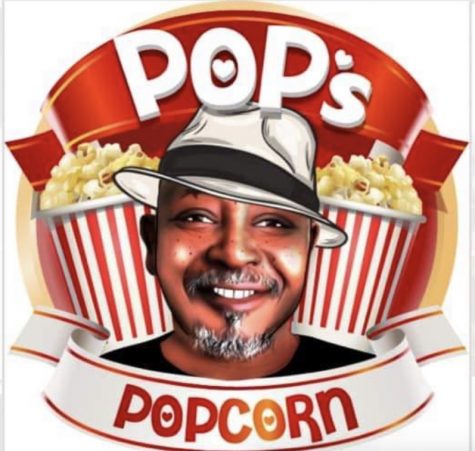 The Owner Ken Jones started off as an auto technician and once that started getting harder to do into old age he saw it as an opportunity to pursue being an entrepreneur it was just a matter of what business to pursue.
He explains that one day it just came to him and he told his wife "'let's do popcorn' and from there it sprouted out." He did extensive research and began the trial and error phase of flavoring to find the perfect and unique flavors that he would use for Pops Popcorn Shop.
His popcorn business started at home. Once the business had grown to a point where it was too large to maintain from home, he decided to get a store in August of 2018. Jones happily described his appreciation for the community raving about how peaceful the environment is as well as the kind residents.
Jones has gained loyal customers through his spectacular flavors that are usually hard to come by in stores and other popcorn stores. Pop's offers popcorn flavors such as white cheddar, nacho cheese, caramel, spicy cheese and spicy caramel twist. Jones specifically recommended the salt and vinegar popcorn.
He explains that starting the business in the store was rough since it's brick and mortar and so much goes to just trying to maintain the physical store. The pandemic has made keeping the business afloat all the more difficult.
"I had to struggle and hustle on my own to keep the business open, so far we've been tooth and nail… but thankfully it's holding on," said Jones.
Jones stressed the importance of black youth having things for themselves. He stated how proud he is to have his own business.
 "I always wanted to have a legacy, something I could pass down to my kids and grandkids. It's a lot of things that I want to do, and the popcorn is just the start," said Jones. 
He offered advice to young black entrepreneurs sharing that "If you're not wise on what opportunities to take and what not to take, it can set you back a long way. The key is to be vigilant. Start a business plan and stick to your business plan that way no one can come in and change things on you."
When asked what makes black businesses so special he said "The legacy. It's pretty much history. It's like we are getting something we've never had before… our piece of the pie."
You can keep up with Pops Popcorn shop through the website popspopcornshop.com and you can visit the store at 18035 Dixie Hwy, Homewood, IL.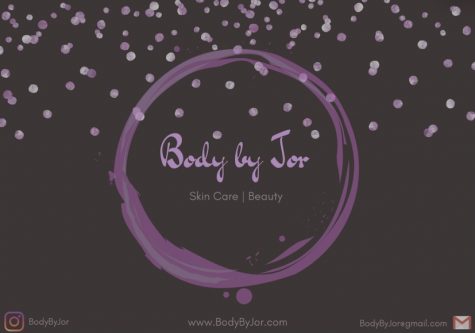 Jori Williams is a senior at H-F who is the proud owner behind Body By JOR, a skincare and beauty business that is vegan and cruelty-free. Her business has currently been open for 10 months and will be hitting a year soon. 
Body by Jor is mostly known for lipglosses and lanyards. The most reoccurring purchases are Icy Girl, Brown Sugar Baby.
Similar to other recent business owners, Jori started her brand during the heart of the pandemic. Williams described the multiple reasons she kicked off her business stating that it "Started it as a way to bring me joy and to help the community."
Williams's grand opening took place on June 19, 2020,w which is a valued date in the black community since it is the day that African American slaves across the country had been freed.
"The launch in Juneteenth was very significant to me and purposeful since the day is a symbol of prosperity and power for my people and my own history"
Like many, Williams was disturbed following a series of killings by the police which devastated the Black community. She sought to take action so she donated proceeds to organizations like Black Lives Matter to support the movement.
"My business started as a way to give back to my community during a time where a lot of us felt helpless or like we couldn't contribute to the important issues we were facing. I made it appoint to donate 40 percent of all my proceeds to Covid relief and BLM relief for jailed protestors"
Throughout the continuation of her business, Williams has experienced a lot of support from friends, family and the community. 
"It really has a community, family feel. If you're doing something everyone is going to hear about it and help out. It's a very supportive atmosphere," said Williams.
Williams spoke about the different things that owning a business has brought out of her. The most important being pride and confidence in her abilities.
"I'm proud of my ability to maintain my business efficiently, my drive and focus on the importance of time management really highlights a professional side of myself that I knew was possible but had never used in an entrepreneurial way," said Williams
One of the most important takeaways from the interview with Williams was her take on the value of black-owned businesses. 
"For so long it was hard just to get into certain industries, and when there were communities of black-owned business they were burned down and destroyed which is why it's so important to take up the opportunities we have that those before us didn't," said Williams. 
You can keep up with Williams and her business through her Instagram account @bodybyjor and you purchase from her website bodybyjor.com.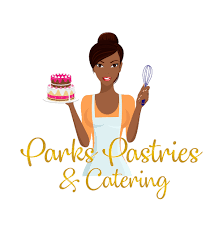 Brittany Parks and her husband Joel Parks started Parks Pastries five years ago. Their business began out of their home and continued to grow. This past June, the couple purchased a Homewood location to build their bakery.
This passion of Parks was completely unexpected. Throughout college, Brittany's interest lied in fashion and journalism and she had never really been drawn to the kitchen.
Parks explained the wholesome story of how she began baking stating "I started off, got married, didn't cook, didn't do any of that stuff, had my first child and I wanted to have this lavish birthday party but my husband was like 'I'm not paying for any of that,' so I YouTubed it and figured out how to make it all for my son's birthday."
The takeoff of the Parks' business began as Brittany Parks spread her creations through social media and began to receive requests. From there, she would continue to receive lots of praise and interest ultimately accumulating for devoted customers and building the business.
The Parks reached the major milestone of getting a place to run their business out of right before the pandemic hit. This time has been extremely difficult for small businesses everywhere. Business owners have struggled to maintain their well-established businesses. It's hard to imagine the difficulty of opening a business and then trying to maintain it at the heart of a pandemic. However, the Parks were able to do it with drive, optimism and the support of the community.
Brittany Parks attributes the success of their business to their relationships they built prior to the pandemic. "We had a good following because we used to do the Homewood  Farmers  Market, so it was the same people kind of coming and then we've had a lot of word of mouth," said Parks."60 percent of our business is repeat customers and that's literally what's been saving us."
Parks raved more about the relationship she has with the community and why she loves it. 
"It really is the people. It's not like a business transaction it's more like a relationship. We're really thankful for this particular community, they love us," said Parks.
Brittany Parks is a self-taught baker which is something that has been essential to the story of the business. Being self-taught has also created integrity that Parks values in her recipes.
 "It's literally all of my recipes. I didn't grow up in a family where my grandma was teaching me this, it's literally all created off my tastebuds, off of a ton of Food Network and a lot of trial and error so I'm very proud of that," said Parks.
Another source of Pride for Parks is her pastries being organically made in a world where the foods we eat are increasingly becoming more generic.
"When you get things from here I can tell you everything that's in them versus when you go to the grocery store and 90 percent of the stuff you can't even pronounce and we're putting it in our bodies," said Parks."I believe that you can still have sweets and enjoy little treats but it can be more wholesome and organic"
Parks Pastries boasts a very diverse menu but they are most known for the shortbread cookie crust pies, German chocolate cake, cheesecake and caramel cake"
Parks explained the significance of black-owned businesses to her stating,  "I think representation matters. In a super diverse community like this, I'm glad that more black-owned businesses are popping up because we need that. It's huge to let people know that it's really not hard to have your own and start to create legacies."
Parks closed the interview beaming ear to ear professing the love she has for what she does.  "I wake up and love what I do every day and happen to get paid for it. I mean how could you be cranky baking cupcakes," said Parks. 
It reminded me of what we all love about small businesses: the connections we get from them, the stories behind them, the care that's put into them and most importantly knowing that they are started off of sheer passion for making a memorable customer experience.
If you're interested in seeing what Parks Pastries has to offer take a look at their website parkspastries.com and visit them at 18201 Dixie Hwy, Homewood.
The process of trying out these local black-owned businesses was truly a joy. All of the owners were beyond kind and welcoming in our first interaction and have continued to be as I've purchased more. Hearing the stories of all the owners made the experience of shopping with them all the better, and made me feel good as a customer to put my money toward businesses of love and substance. I truly do recommend that you try out each one so you too can experience quality products and quality people.