Oscars 2021: Returning to the Red Carpet
This year's Oscars were filled with many upsets, the biggest being Chadwick Boseman losing to Anthony Hopkins for Best Lead actor. However, the Red Carpet is always something that I can depend on for entertainment and exciting and shocking moments, separate from the drama of the award show.
With the Met Gala being pushed back to September, we are going to be headed into a high fashion drought for a few months, so I decided to go back and dissect some of the most memorable looks from last week's Oscars.
Zendaya in Valentino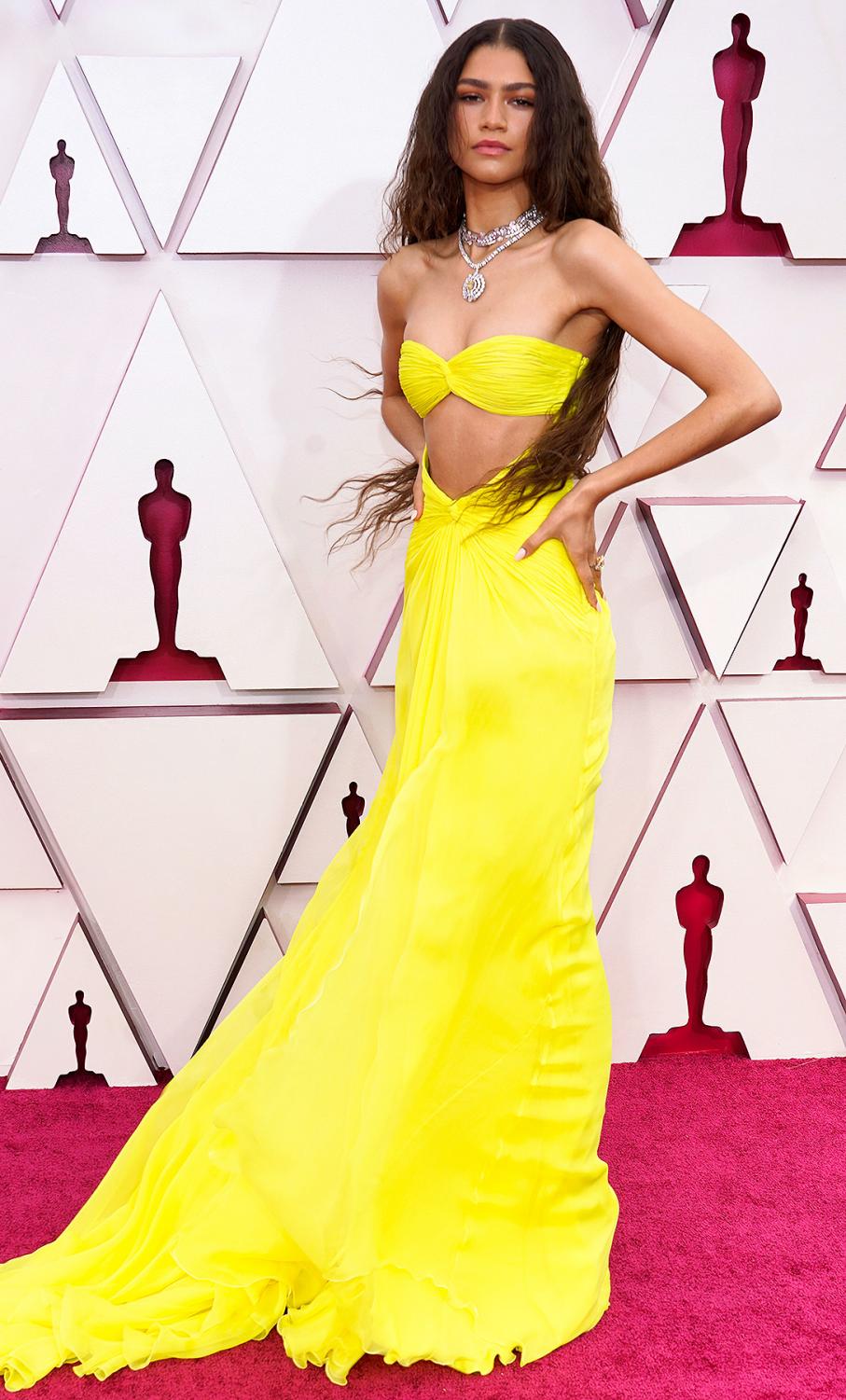 Zendaya showed up to the Oscars both literally and fashion-wise. This look has the perfect blend of being out of the box and original without being too out there and complicated. The cutouts of the dress are very flattering and she is styled to perfection. This is one of the best looks of the night.
Amanda Seyfried in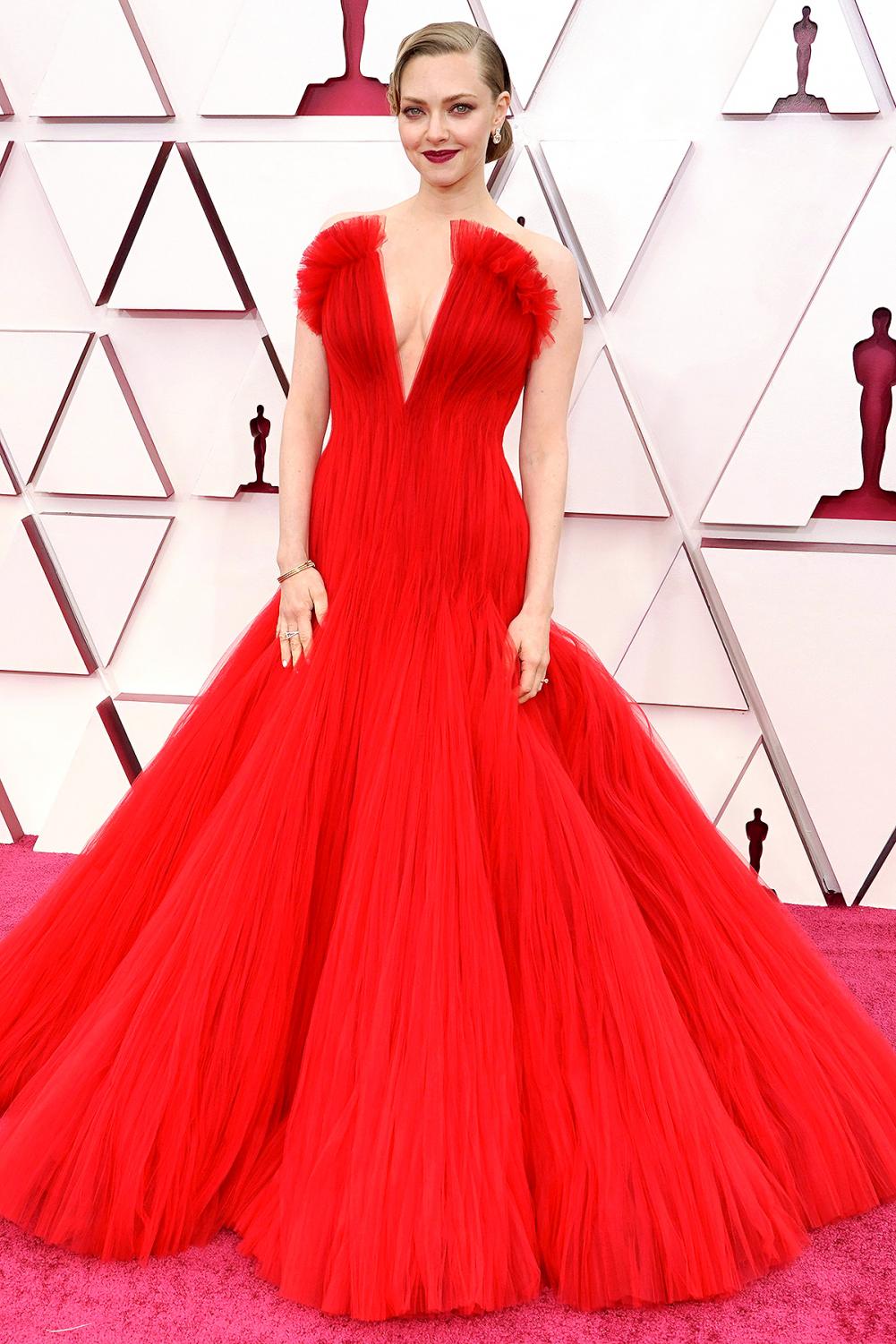 Seyfried brings us old hollywood glamour in this stunning red gown. Though a bold color and style dress, it works very well with her chic hair styling and simple jewelry. The only thing I would change about this dress is its pointy upper half and V-cut.
Regina King in Louis Vuitton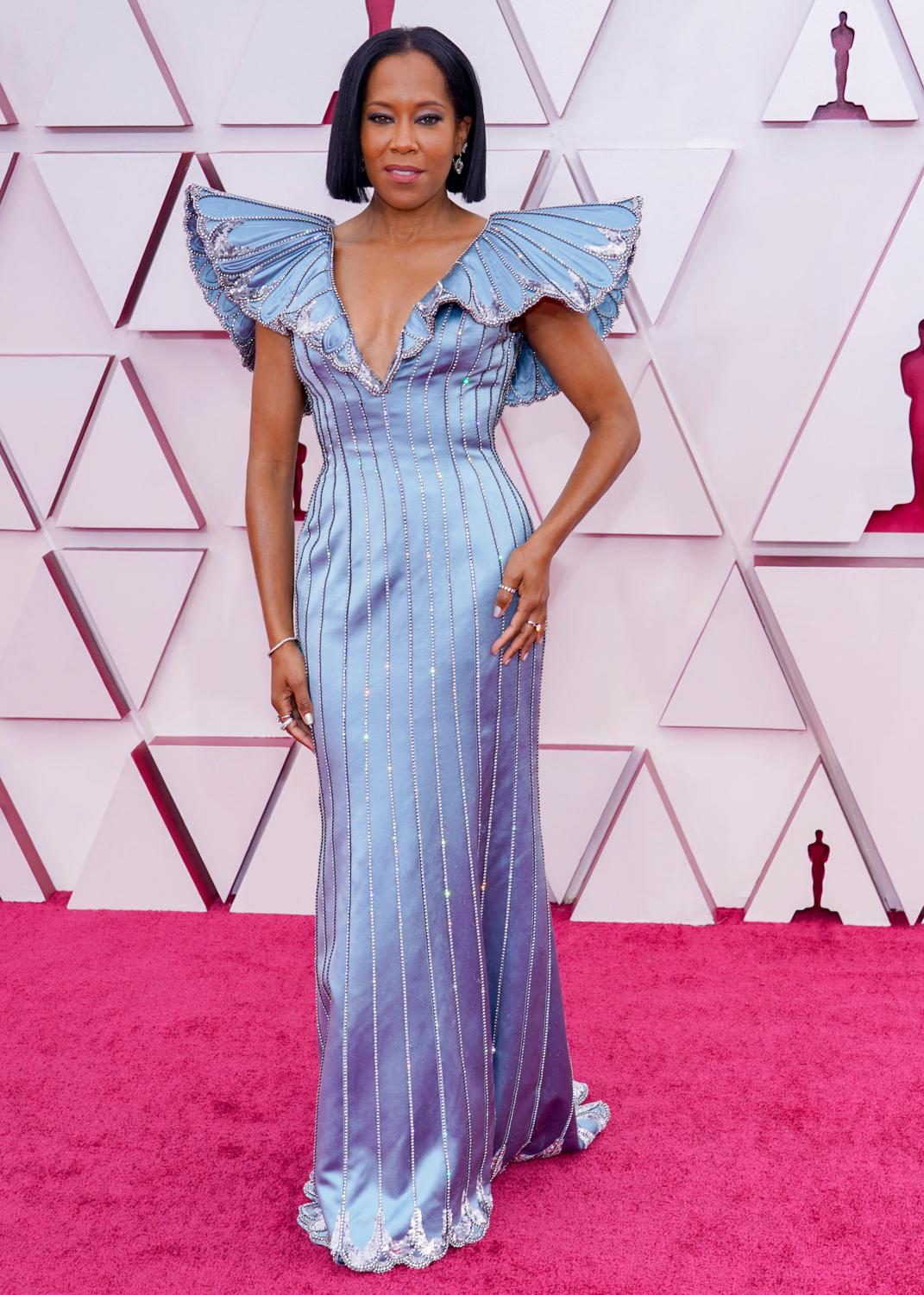 I am a big fan of this look. The dress fits her so well and it was a very smart choice to take a minimalistic approach jewelry-wise due to the bold winged shoulders of the gown. The color complements her very well.
LaKeith Stanfield in Saint Laurent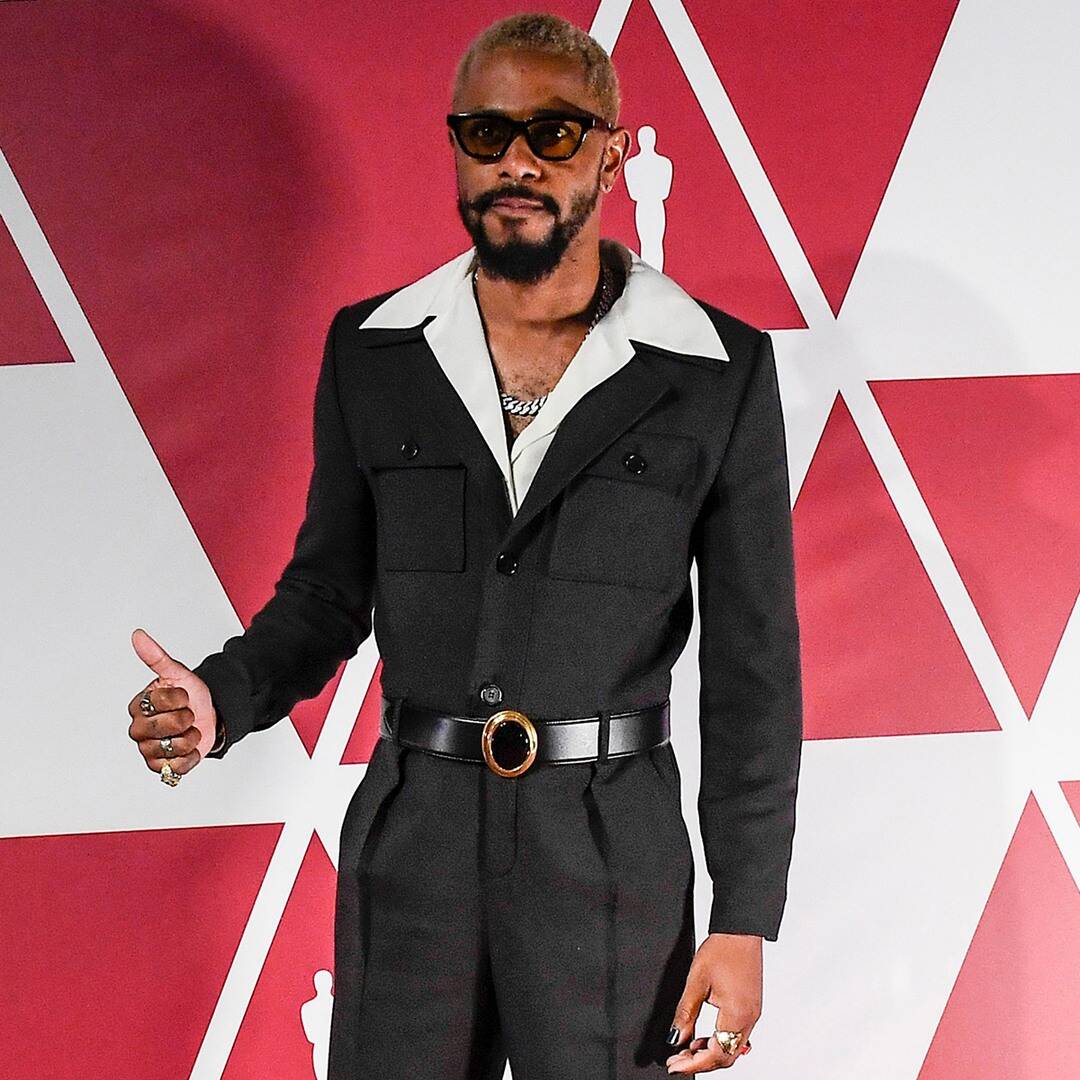 This is a great fashion moment. He is the best dressed man in my opinion. The belt with the layered white collared shirt complement this look While not a classic style suit, this is a great choice.
Margot Robbie in Chanel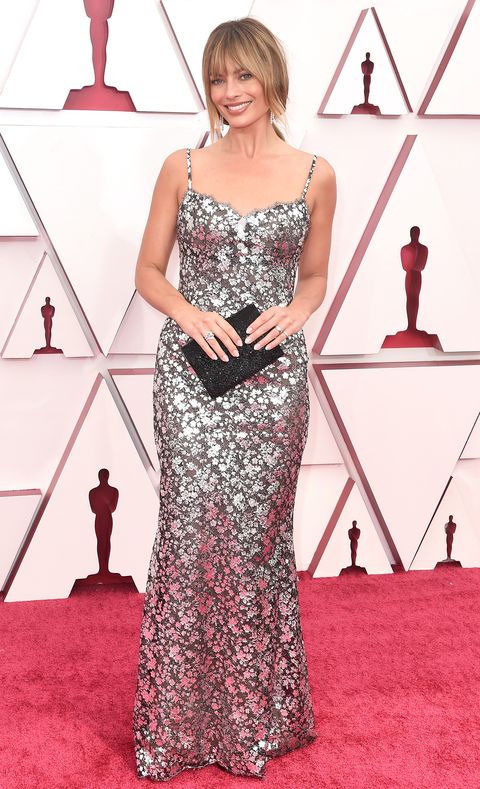 No points for boldness, but this simple and timeless look is very flattering and classy on Robbie.
Reese Witherspoon in Dior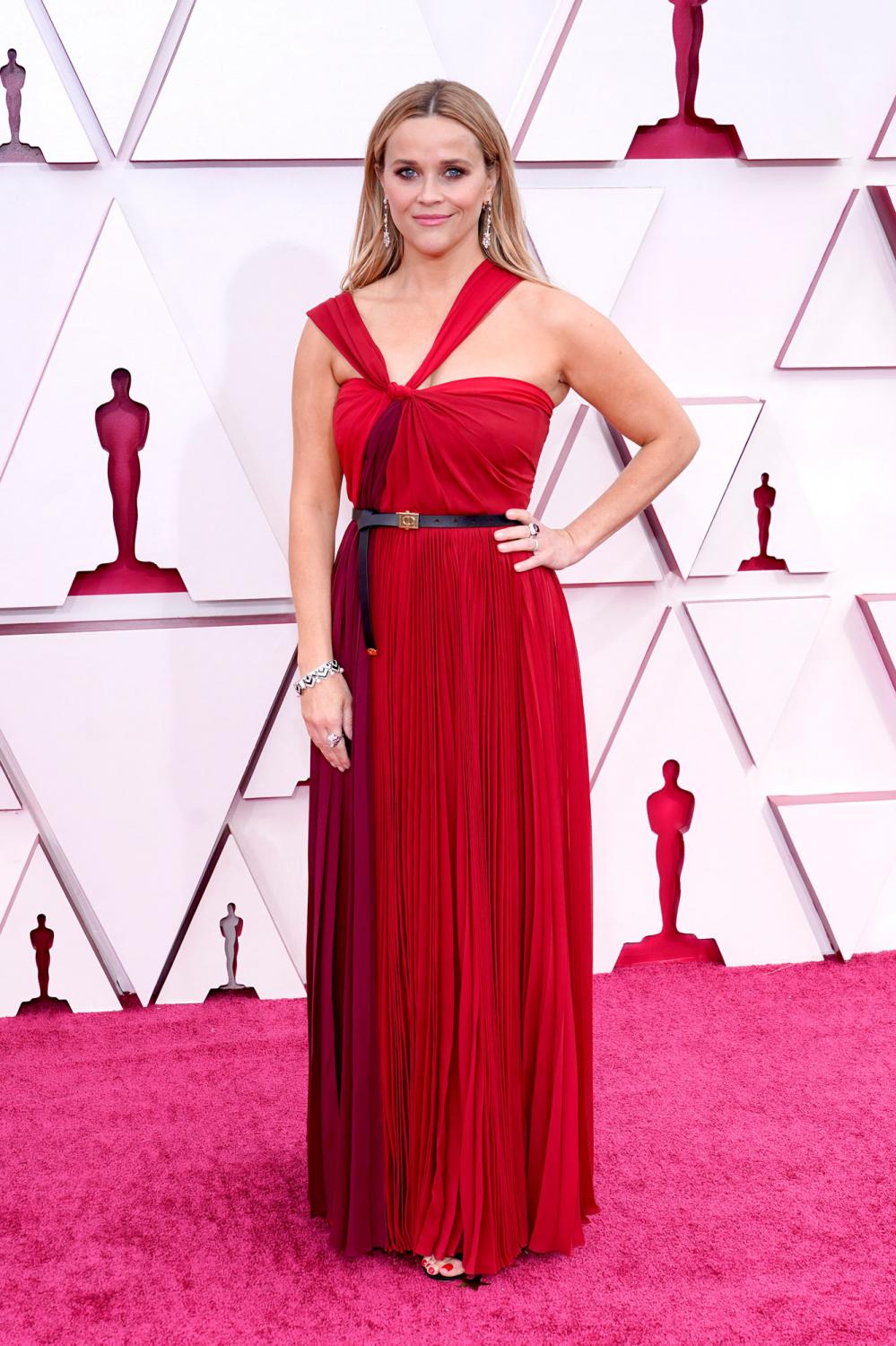 It's a no for me. Though she is styled well, the awkward strapping and the odd belt do not make this look either memorable or fashion forward. I have seen better from Reese and  this is not it.
Halle Berry in Dolce & Gabbana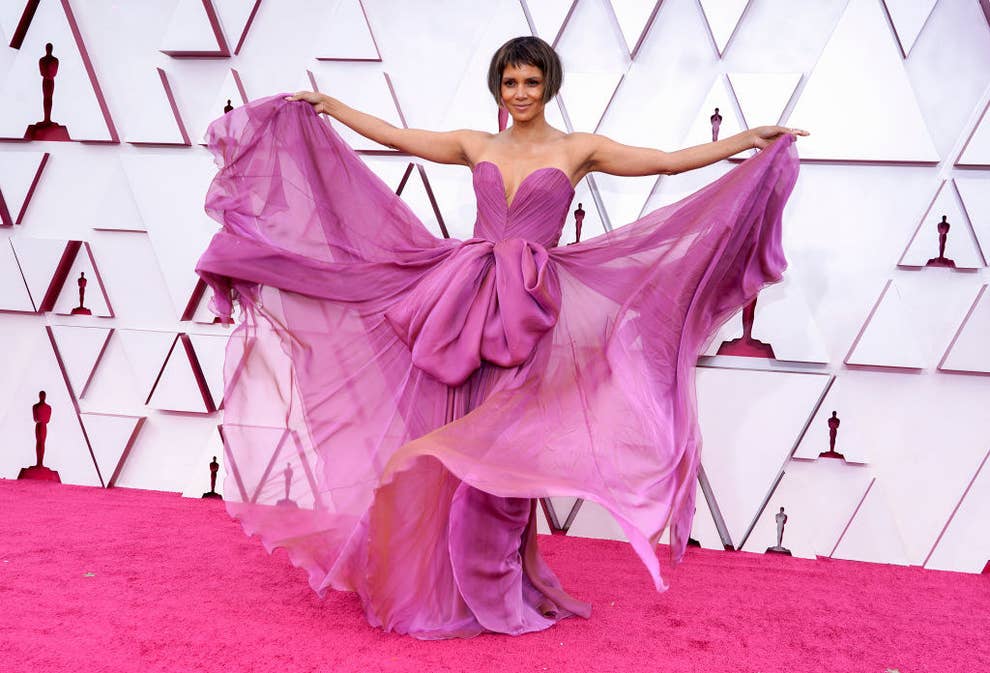 Though the dress moved beautifully, once the actress stood still, this dress is both awkward looking and unflattering, even on Halle Berry. The weird ruffle in the middle of the dress is not chic or a good red carpet, or any carpet for that matter, style. And I am just choosing to ignore the haircut as Berry announced via social media that it was fake.
H.E.R. in Dundas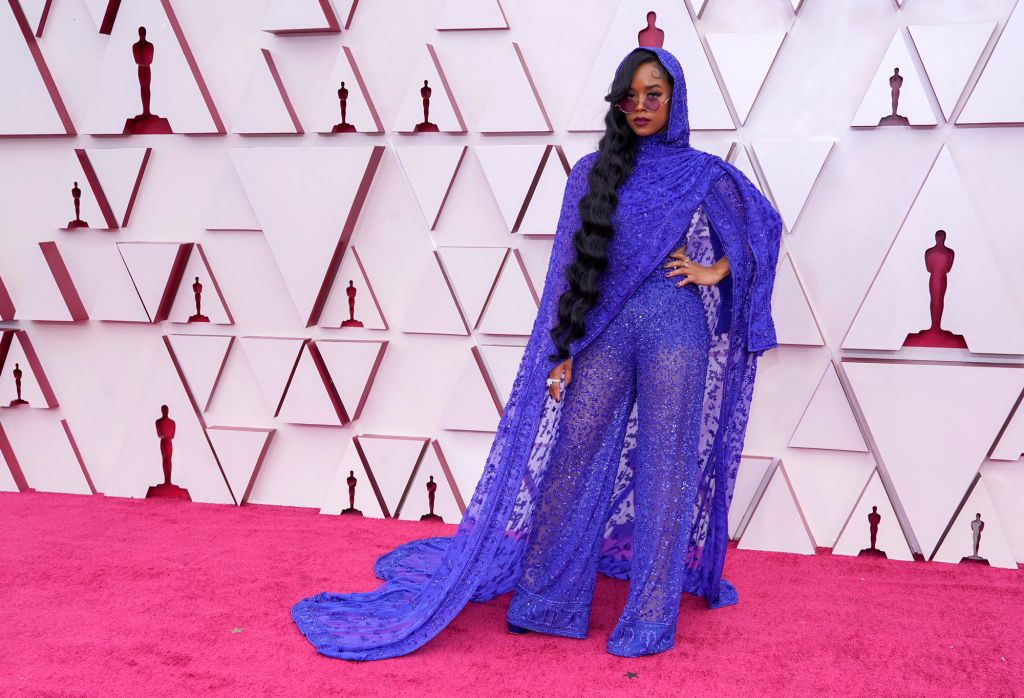 This was a very stunning look. The bold color choice worked well and made H.E.R. stand out among the other stars who walked the carpet. The singer also added her own personal touch in the glasses.
Angela Bassett in Alberta Ferretti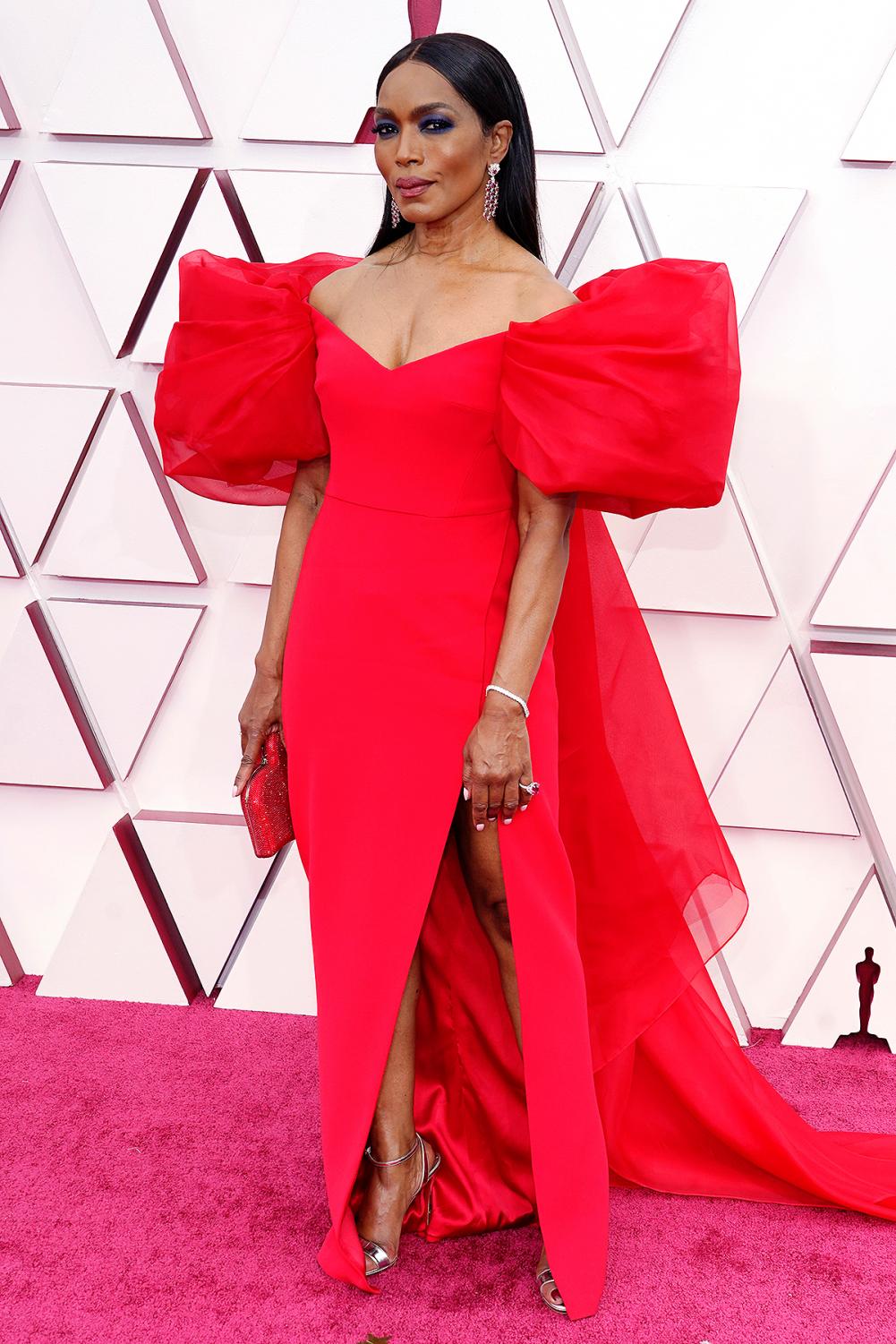 This was a bold yet simple look at the same time. Take away the huge puffed sleeves and all you're left with is a basic red dress. Though I appreciated the idea of a puffed sleeve, this was too much. If the sleeves were about 30 percent smaller I would've loved this look a lot more.
Vanessa Kirby in Gucci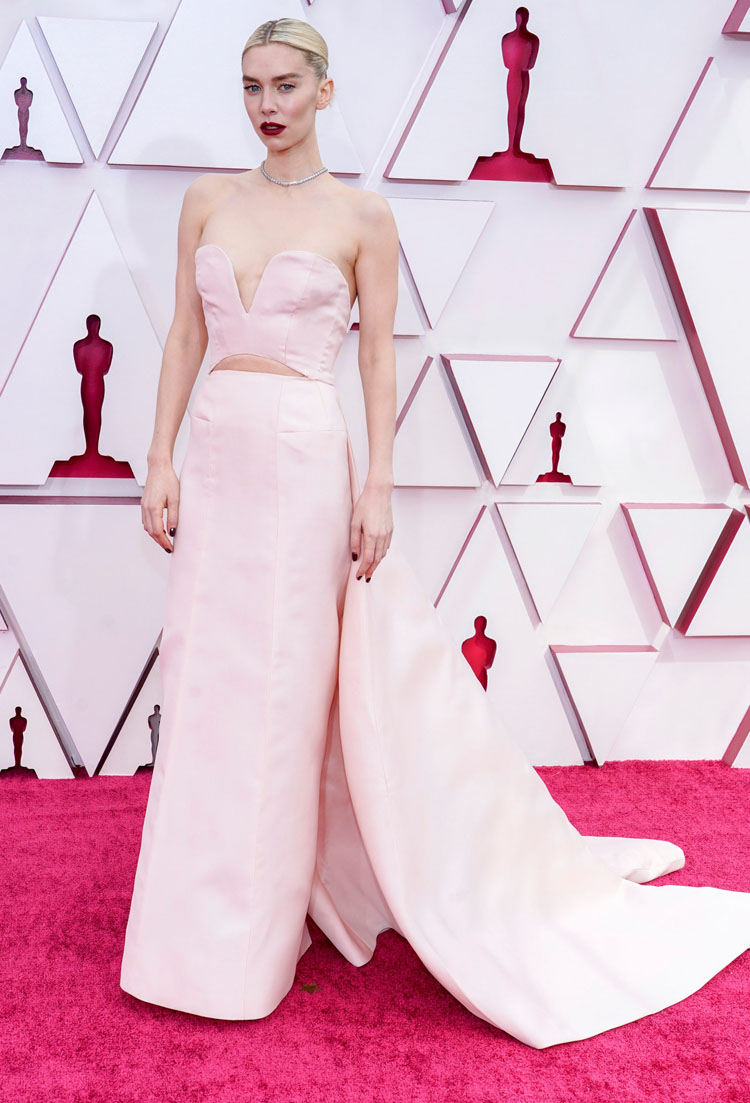 I do not like this look. I am not a fan of this dress, especially the train in the back. This color does not complement her fair skin tone and the material of the dress fits her awkwardly. Sometimes a bad dress can be saved with good hair and makeup, but that is not the case in this instance. The awful shade of lipstick and the slicked back hair add nothing to the dull and awkward fitting dress.
Sacha Baron Cohen and Isla Fisher in Dior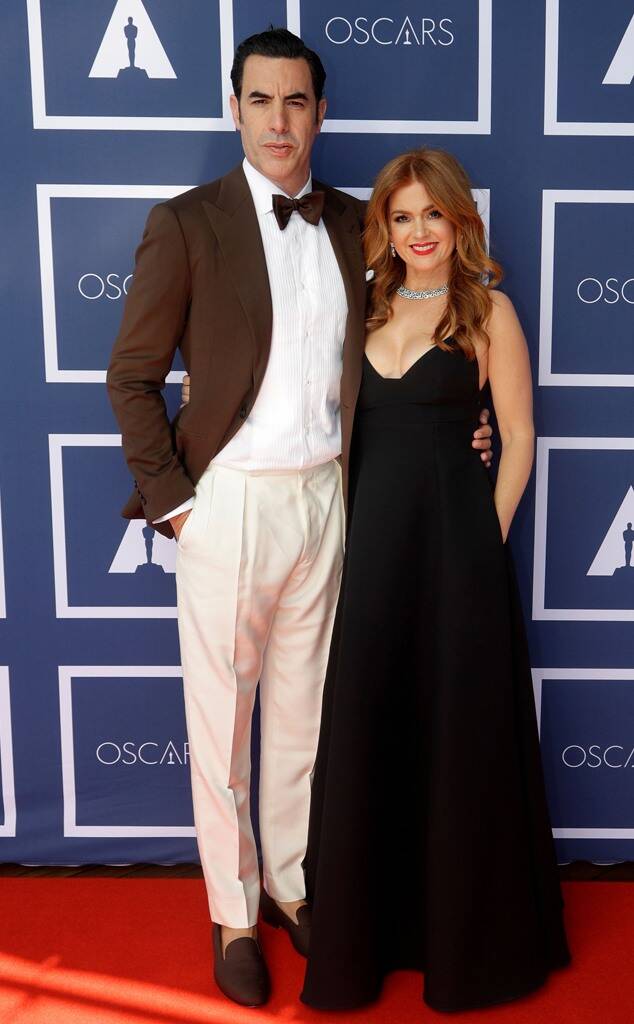 This pair was the best dressed couple of the night. These two kept it simple but looked fabulous together. Though I would have prefered Baron Cohen to match his brown suit with brown pants, the cream could be worse and Fisher's black gown looks great.
Andra Day in Vera Wang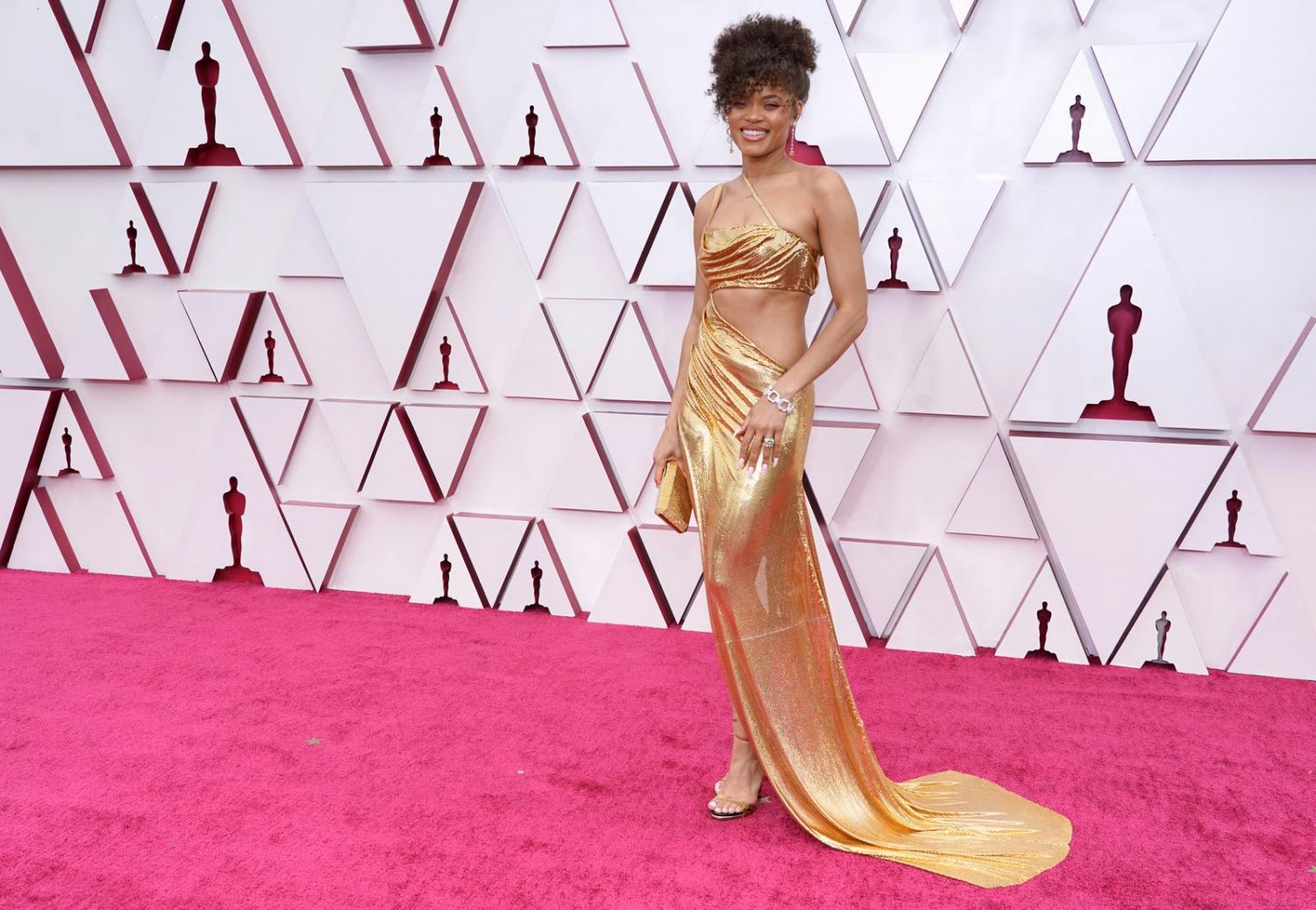 I am not a fan of the Asymmetrical straps or the super high slit of the dress. This looks more like a halloween costume rather than a stunning  evening gown for Oscars night. Her hair and the Tiffany jewelry are the best part about this look, but the dress is a no for me.
Riz Ahmed in Prada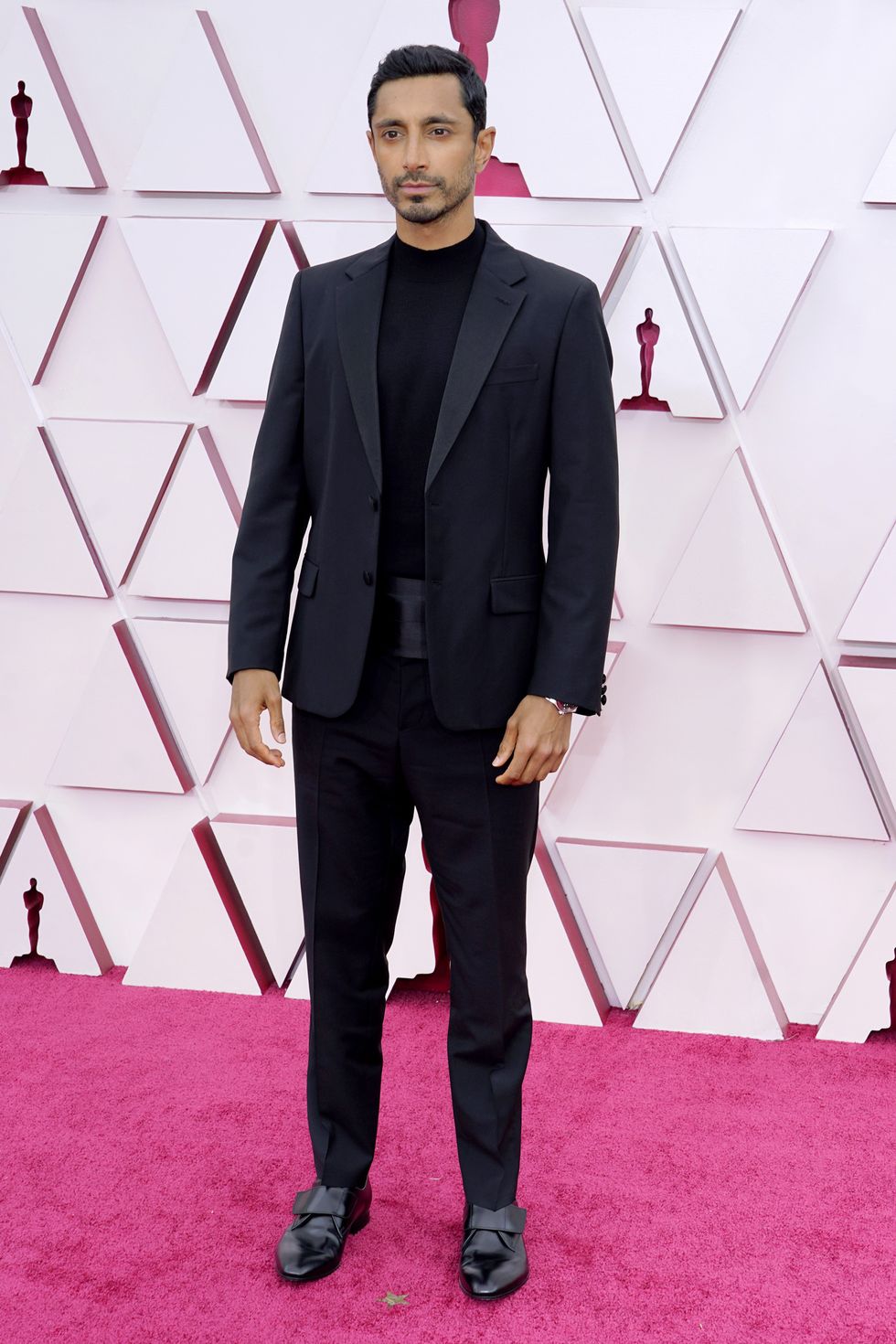 This is a great look. Though not a bold choice of attire, Ahmed looks very handsome and classy in this simple all black suit.
Carey Mulligan in Valentino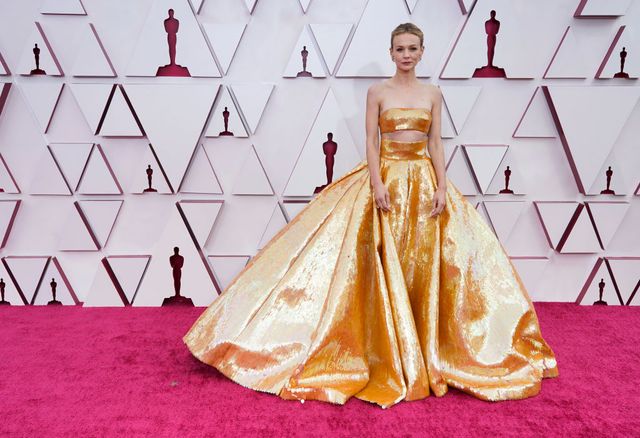 Hot take, but I am not a fan of this dress. Though it definitely stands out and may have turned cheeks in her direction when she entered the room, the material seems very costumey and stiff. I do like the placement of the cutout and the styling, but I am not a  fan of the lip color which could have made this dress seem more charming.