Senior Scholarship Success Stories
Scholarships are something that every senior dreams of winning. Four H-F students are heading into college with big scholarships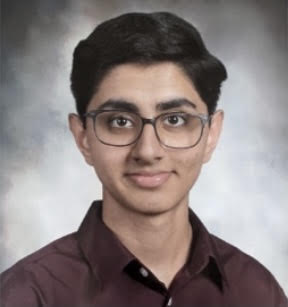 Senior Arjun Patel received a $40,000 scholarship from the College Board. In the fall, Patel will attend North Carolina State University and major in computer engineering. 
Patel first heard about the scholarship opportunity while beginning his college application process at the end of junior year. To complete the application he had to build a college list, practice for the SAT using Khan Academy, expire different scholarship options, complete the FAFSA, and finally apply to colleges of his choice. 
The announcement for scholarship recipients was aired on Good Morning America. Patel was one of five students to receive the $40,000 scholarship. 
"Before being on Good Morning America, I did not know I had won this scholarship. I thought it was pretty mind-blowing that I was on GMA since it was the first time I have ever been on such a broadcast," Patel said. "All of my family was watching as it happened and it was just a grateful moment that I will never forget."
Patel was surprised to be one of the 27 winners of the scholarship. 
"I never thought out of every student who applied in the U.S., I would be one of the 27 students to win such a scholarship," Patel said. "I knew this scholarship would help me and my family tremendously in paying for college and was such a blessing to me."
Patel's interest in computers was influenced by his dad who worked in the IT field. When he was younger, he helped his dad build and take apart computers, and he naturally became interested in them.
Since Patel was interested in engineering, he took engineering classes in the PLTW program each year in high school to learn more about engineering and work on hands-on projects. In addition to these classes, he took computer science classes to further expand his knowledge of computers and coding. 
Patel is looking forward to the new experiences and opportunities he will encounter at NC State.
"I know [North Carolina] State will provide me many opportunities that I can use to help greater myself both academically and personally, as well as the surrounding community on campus," Patel said. "College is something I have always looked forward to and I can't wait to see what it has to offer for me."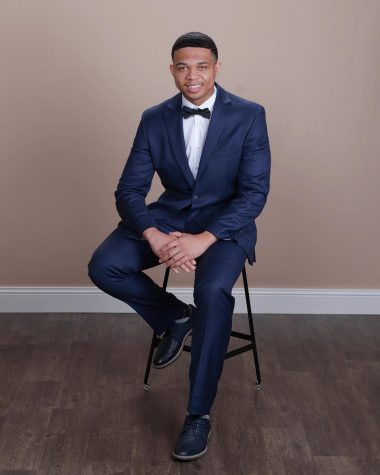 Senior Branden Anderson received a full tuition scholarship to Rose-Hulman Institute of Technology where he will major in chemical engineering. 
Rose-Hulman was not on Anderson's college radar until a year and a half ago. He learned about the school through a parent at one of his sister's volleyball tournaments. After researching the school on his own, he decided to keep it as a top choice. 
Anderson decided to apply to the institution since it is the number one undergraduate engineering program for chemical engineering in the country. He also wanted to ensure he received quality education from top-notch professors. 
Anderson was accepted to Rose-Hulman and received a full-tuition scholarship based on merit. He also received a room and board scholarship after applying to be a Noblitt scholar. In order to be considered for the scholarship, Anderson participated in group interviews and had to submit a video discussing a societal issue he wanted to help change. 
Discovering he was a recipient of the two scholarships was a surprising yet rewarding feeling. 
"When I was informed that I received both of the scholarships I was put into shock. I have a younger sister who is starting her collegiate athletic career next year in 2022, so it made me very happy to be able to take the financial burden off of my family because both of us will be in college at the same time," Anderson said.
Anderson's interest in the field of engineering was influenced by career fairs in junior high school. 
"At the career fair I learned about the wide range of job opportunities that chemical engineering has to offer and the impact that the field will have on the world, and I was immediately intrigued," Anderson said. "Since then, my plan to major in chemical engineering was solidified by my love for math and science."
While attending H-F, Anderson was able to explore his passion for math and science by taking many rigorous courses. Along with academics, he also participated in extracurriculars: Mu Alpha Theta, NHS and baseball. Anderson feels H-F has well-prepared him for the future. 
"H-F gave me the opportunity to explore many challenging courses that will prepare me for the rigorous courses I'll be taking in college," Anderson said. "Along with having the opportunity to explore these challenging classes, I developed many skills that will help me in college, such as time management, organization and discipline."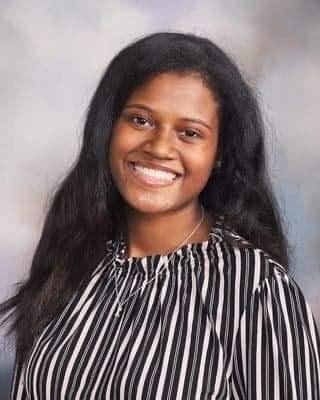 Senior Khiya Jones received a full-tuition scholarship to Lewis University where she plans to major in health science. 
At the beginning of the college application process, Jones began researching in-state schools to apply at. She wanted to attend a smaller sized college that could cater to her individually. Lewis University fit all of her criteria, so she decided to apply. 
Jones qualified for the Lasallian Scholarship Program where she completed an interview to compete for scholarship money. She was expecting to win some form of a scholarship, but not a full tuition scholarship. 
"When I found out I got the full ride, I kept [thinking] 'what did I do to accomplish that?' I was just shocked. I am very grateful and very blessed because the [scholarship] will help out a lot," Jones said. 
Jones is undecided in her major right now, but has plans to study health science in hopes of becoming a family medicine doctor or an OBGYN. 
She believes that extracurriculars as well as academics made a large impact on her and helped her establish independence. During her time at H-F, Jones participated in Key Club, Multicultural Club, and Student Government.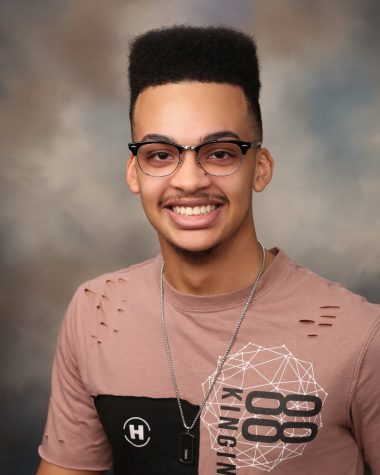 Senior Bryson Robinson-Levant received a full tuition scholarship to Augustana College where he will major in music education. 
Robinson-Levant was introduced to Augustana through family friends and his music teachers. He decided to apply to the college and audition for the music department with his viola. By auditioning, he earned a scholarship for music along with an academic merit scholarship.
Winning the scholarship was a very moving experience for Robinson-Levant.
"It was exciting to see what I was worth. It was eye-opening that I have abilities that other people don't have and by doing what I love doing, I earned a scholarship," Robinson-Levant said.
His passion for music began in the fourth grade when he learned to play the viola. He has played throughout most of his academic career and was inspired to become a music teacher by his junior high and high school music teachers. 
Robinson-Levant intertwined his two longtime passions of music and teaching together and decided to pursue both in college. To further his passion for music, he participated in the M.V.P. fine arts program along with several extracurricular activities: Tri-M Music Honor Society, choir and fencing.
"I always loved teaching. I'm an older sibling, so I'm used to teaching. I also teach fencing and a path began to open up for me," Robinson-Levant said. "In high school orchestra, I began to take my instrument more seriously. Playing is like writing a poem except it's with music and you can add different things to the piece to express yourself." 
Robinson-Levant is excited to continue his music and academic career at Augustana in the fall. 
"I'm looking forward to [my journey] on my career path and being able to discover who I am as a person. I'm [excited] for more independence and self-growth," Robison-Levant said.