Top Five Books To Read Right Now!
Quarantine was a lot longer than we thought, which meant a lot more time to binge watch our favorite shows. However, after a month of staying up until four in the morning watching Netflix, I ran out of things to watch, so I had to focus my attention on a different form of entertainment. 
Books, or reading in general can help reduce stress levels and improve your memory, and with being back in school that's something we DEFINITELY need.  So from comics to horror, I'll be giving you five books I read over quarantine. 
1. "Girl, Stolen" by April Henry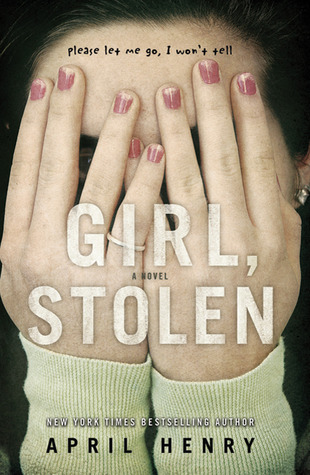 Believe it or not I got this book at a school book fair in eighth grade. But I officially decided to read this book during quarantine, and it did not disappoint. 
'Girl, Stolen' is about a girl named Cheyenne Wilder who's not only sick with pneumonia but also blind, and was kidnapped while sleeping in the back of her stepmother's car. For the majority of the story she spends her time trying to escape with her physical disabilities and gladly does return home at the end. 
The great part about this book is how it doesn't stick to one person's point of view. April Henry does a good job of smoothly transitioning between first and third person POV in the story, and does an even better job of switching between the characters' POVs, so you won't only see one person's story the entire book.  
This book wonderfully makes out someone who'd be perceived as weak to society, a strong and resilient character and teaches us to always continue moving forward even when the situation seems absolutely impossible to get out of. 
2. "Ghosts" by Raina Telgemeier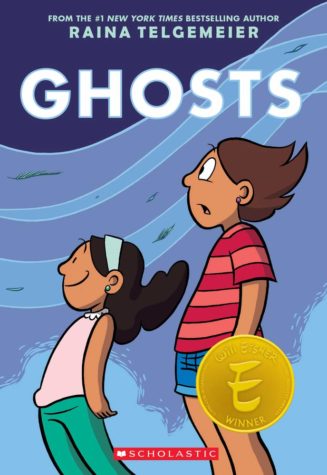 From the author of "Smile", "Sisters" and "Drama", "Ghosts" is about a girl named Catrina (Cat) and her sister Maya, who have recently moved to the town of Bahia De La Luna in northern California. After meeting a boy who also happens to be their new neighbor, Carlos Calaveras; Maya and Catrina go on an adventure to meet one of the ghosts who supposedly haunt the place. 
This graphic novel is the perfect thing to read when you're in a "Why not?" mood. The use of pictures eliminates the extra use of brain power, when imagining what the scenes actually look like. 
3. "The Dark Tower: The Gunslinger" by Stephen King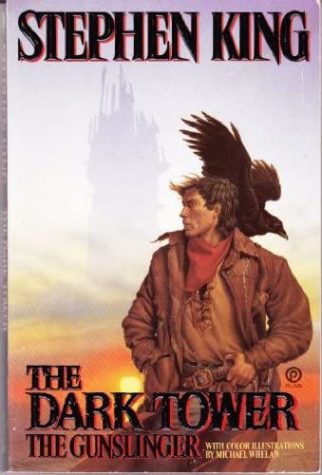 The Gunslinger is written by the famous author Stephen King who also created "IT" and "The Shining."The Gunslinger is about Roland Deschain's (the gunslinger) quest to catch the man in black (Walter). This story takes place in a Western World, that's somewhat a parallel universe to ours. 
I'm a fan of King's work in this novel, as he uses very descriptive imagery, giving the reader a sense of what the Gunslinger was seeing. Even though the imagery gets a bit much, the story is still worth a read because the novel is filled with interesting action packed scenes, and teaches a lesson about perseverance as Roland surpasses numerous obstacles in order to reach his end goal. 
4. "This Is My America" by Kim Johnson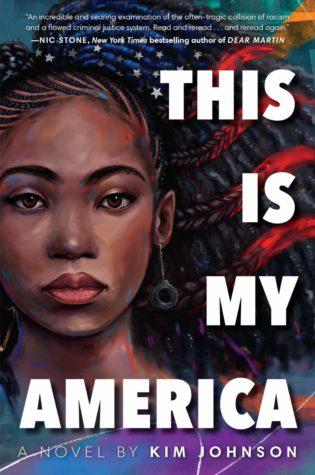 "They look at my father and think murderer. They look at my brother and think, thug. They look at me and think I'll be quiet. They are wrong." This is my America by Kim Johnson is about a 17-year-old girl, Tracy Beaumont. who writes letters to Innocence X in order to help her innocent father get off death-row. 
This book tackles the racial injustice, specifically against black men that happen in America, with the main character trying to free both her innocent brother and father. However, the main character (Tracy) can be annoying at some points throughout the story, but she teaches a lesson in never giving up, even when it looks like all the odds are against you. 
5. "On the Come Up" by Angie Thomas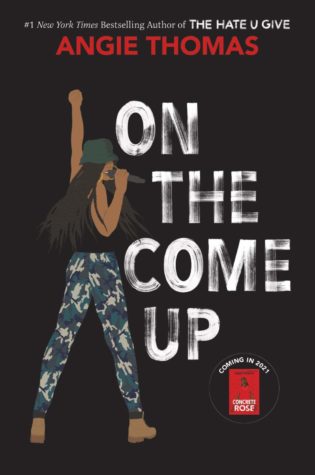 From the author of "The Hate You Give", "On the Come Up" is about 16-year-old Brianna Jackson (Bri) who's an aspiring rapper, hoping to live up to the legacy of her late-father. Just like in T.H.U.G, "On the Come Up" also takes place in Garden Heights, and Bri attends a prestigious private school. 
This book doesn't focus on racial issues as much as "The Hate You Give", but instead focuses on her family and friends and how her environment played a big role in her becoming a successful music artist. 
This is truly worth the read as Thomas did a great job embodying what teens, specifically teens of color go through due to their environment. We can see how Bri's life is greatly impacted by the weight of her father's legacy, criminal activity happening in her neighborhood and the racial issues she faces in school. These are important factors that aren't usually addressed as much as they should be in society.