Summer Bucket List
The end of the 4th quarter is near us, and that means school is almost over, and summer break is right around the corner. Finally! I know we're all ready for summer break; considering it's also our first somewhat normal summer break since 2019 and I'm pretty sure none of us want to have any dull moments, so I'll be giving you my top tier list of my top five things to do this summer!
Catch a movie by the water at Navy Pier's 'Waterflicks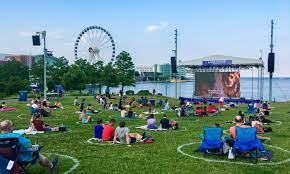 'Waterflicks' is a multi-day event that happens in late summer where they showcase a different movie every Monday right next to the coast of Lake Michigan, and this year it's from Monday, July 11 to Monday, Aug. 29. This year Navy Pier is focusing on families, and is showcasing films such as 'My Big Fat Greek Wedding', 'Mi Familia', 'Rent', 'Are We There Yet', 'Minari' and everyone's favorite, 'Encanto'. 
Catch some waterfalls at Starved Rock State Park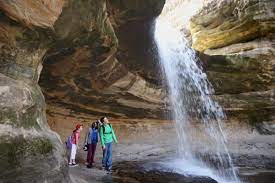 Starved Rock State Park derived its name from a Native American legend: The Illinois Confederation sought refuge on top of a 125 ft sandstone butte, which was surrounded by the Ottawa and Potawatomi tribes, causing the Illinois Confederation to die of starvation on top of this rock. However, despite the tragic beginnings, Starved Rock is actually a very beautiful park that was established in 1911, and with the many waterfalls such as the St. Louis canyon waterfall, Starved Rock is a must-visit this summer. 
You can also stay overnight in one of their lodges on the property, but there's limited space and it's a very popular space, so you have to book far in advance. 
Visit Raging Waves Waterpark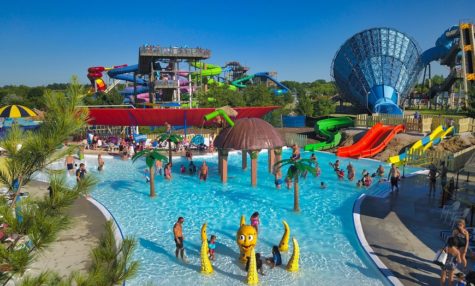 Raging Waves water park is the biggest water park in Illinois with 58 acres, located in Yorkville Illinois; only an hour away. 
This riveting waterpark has 37 attractions featuring 32 different waterslides, three kiddie areas, a ¼ mile long lazy river and 350,000 gallon wave pool. 
Tickets start at $44.99 and you can also rent out a cabana for at least eight people starting at $200.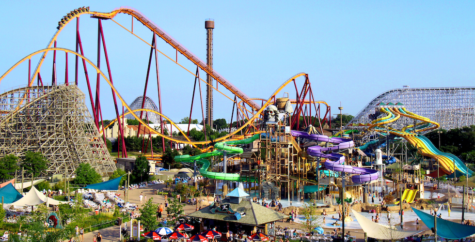 Go Big! Go Six Flags Great America!
Great America has always been seen as a top tier amusement park voted as the #20 amusement parks in the country according to 'Vacation Idea' out of the 475 different amusement parks in the U.S.. 
With the diverse, record breaking roller coaster collection that Great America has it's no surprise that Six Flags is ranked as highly as it is. 
However, it's not just roller coasters and flat rides at Great America, but you can also enjoy one of the many shows that happens during the summer, or win a giant teddy bear at one of the many carnival games that Great America offers. You can also visit the water park too, but that's separate admission from the amusement park. 
Tickets start at $34.99 and a season pass starts at $79.99. Currently Six Flags is only open Friday, Saturday and Sunday, but starting May 24, Six Flags will be open everyday.
If you're ever super bored and just want to spontaneously go somewhere, I would suggest going downtown. With the sometimes sunny beaches, JoJos Shake Bar, Navy Pier and interesting museums going downtown is a great way to spend your day! 
You can start off your day by taking the Metra downtown for $3.25 or pay $16 for a full-day parking pass on SpotHero if you decide to drive. Then once you've finally reached your stop you could walk to the closest beach and hang out there for a couple hours, or even the entire day. I would suggest Ohio Street Beach, as it's right next to Navy Pier. 
However, the weather isn't always permitting, even in the summer, so you can also enjoy your day downtown by visiting one of the incredible museums Chicago has to offer on one of their free days. 
The Adler Planetarium has free admission every Wednesday from 4-10pm, and the Museum of Science and Industry has free admission on June 1st & 14th. 
You van save on admission prices by getting the Chicago CityPASS or Go Chicago Card, which allows you to get into all the Chicago museums and attractions for one solid price of $114.