Are Juniors Actually Prepared ?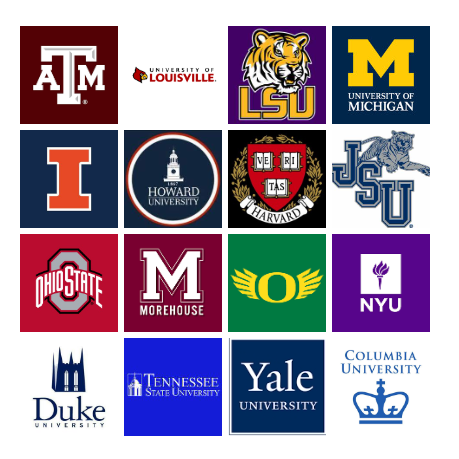 If someone has their head in the game their whole high school career, when it comes to college, senior year should be a breeze. Yet the application process and picking out schools tends to create a lot of stress for seniors. 
One of the biggest tips ever to help avoid stress and chaos is to start planning and getting the simple things in order junior year.
High school flies by quickly and the college picking process comes even quicker. Most juniors have no idea what they want to do and that often rolls over and adds to senior pressure. 
While there are some people who don't know what to do at the moment, there are others who know exactly what they want their future to be
But the question that is still in the air is, are juniors actually prepared?
Junior Tristan White shared what he wants to do and his plan to reach those goals. "I want to pursue track and field, and become a radiologist." 
He's already begun his college choosing process to make things easier for himself and add more steps forward. "I'm currently looking at ASU, Texas A&M, Oklahoma and Oregon." 
Picking a handful of colleges now and slowly but surely making the list smaller, so by the time you're ready to apply for schools you know exactly which ones you're going for is another excellent tip.
Along with White, junior Jayln Watson also knows her future career goals and has the plan to reach them.
"My dream is to become an entrepreneur, so I would have to go to college and focus on business to be successful with working for myself in the future." 
Even though there aren't a whole bunch of things juniors can actually do with the college process, there are those simple things that can help you hit the ground running senior year.
For example Juniors can start applying for scholarships on different sites like niche.com, bold.org and scholarships.com.  
Getting those scholarships lined up this year would get people get ahead and have them start their senior year off strong. 
Junior Londyn Reese has already got the hint and is preparing herself early so she can breeze by and be ready for college.
"I've already been looking at colleges I'm most interested in to make my decision way easier. Most of the schools have great programs so it'll be slightly hard to choose."
Reese has a plan to become a full-time fashion designer/stylist and wants to pursue entrepreneurship or a business major in her future college career. 
"My top 3 schools would have to be The Savannah College of Art and Design, School of the Art Institute of Chicago and Parsons New School of Fashion Design."
After speaking with a few juniors to see where their heads are at when it comes to college and their future goals, senior Layla Kimmons had some input on what she could've done differently. 
"I regret not getting the college processes started my junior year immensely. If I had started last year I wouldn't be as stressed as I am now, rushing like I am now or even second guessing myself." 
Hearing her viewpoint as a stressed senior can inspire others to stay on track and help avoid ending up with the percentage of seniors who just have so much on their plate all at once.
For the most part, juniors are never really prepared for college or what's to come. At the end of the day, juniors need to begin researching schools and getting into a more mature mindset for the future.