Shang-Chi, Best Movie In Phase Four So Far?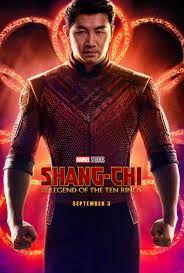 Phase four of Marvel has been off to a wonderful start, keeping up the good work and following the reputation of past phases. 
Phase four of Marvel includes the release of several shows on, Disney+, such as "Wandavision", "The Falcon and the Winter Soldier", "Loki" and they're currently streaming the What If…? series. While many shows have been released, only two movies have, Black Widow and Shang-Chi and the Legend of the Ten Rings.
Shang-Chi, being the most recent to hit the theatres, is approaching 370 million in global ticket sales. Which is huge. It is also the first movie released since Covid started to surpass 200 million ticket sales in North America according to "The Hollywood Reporter."
I saw Shang-Chi in the theaters and it was… just as good as everyone says it is!
The story of Shang-Chi follows the main character, Shang-Chi or Shaun on his adventure to save his family from his conniving father. The plot points are thought provoking and amazing to follow along with, and the movie overall has a great theme to showcase the complications of family and how conflict can be resolved in ways other than revenge.
Comparing Shang-Chi, to other Marvel movies in terms of plot, characters, settings, comedy and just the movie as a whole, I would have to say Marvel did a pretty good job. And, of course Shang-Chi included the classic cameos from other Marvel characters as well as the small scenes at the end of the movie.
The casting for this movie was spot on as well, one or two well known actors along with some new faces. Specifically the familiar face of actress Awkwafina, who always adds comedic value.
A good amount of Marvel movies are fast paced, and "Shang-Chi" is no different. Although the movie covers an incredible time span and various geographical locations, the audience moves through the plot gracefully. Because of the dialogue and the gripping action sequences, the audience does not feel like they've lost any bit of the plot, and are carried easily on to the next scene.
While for the most part, the movie was great, there are some things I wish were different though.
Starting with the character of Shaun. He is an amazing main character, but I wish that we could've got to see more of him before the climax of the story. We were introduced to him and it was as the plotline started immediately. We never got to see Shaun by himself.
Another thing, his sister's introduction in the movie was super surprising and her character arc was fascinating for audiences to follow.. But once again, I think they could've expanded on her story a bit more.
Shaun and his sister's relationship as a whole was surprising and unexpected, especially how they were introduced. Their conflict and relationship as a whole was so good. But, we didn't really get to see them interact together as kids much at all.
Other than those few things, I really enjoyed the movie. I recommend it to all audiences and age groups. To give it a rating out of ten, I'd probably give it an eight. 
So stop what you're doing and get a ticket to go see Shang-Chi in theatres, especially if you're a fan of Marvel! Just to keep up with Phase Four especially.