The Knight Before Christmas Review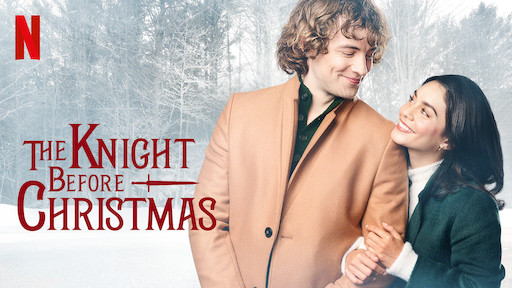 Hang on for a minute...we're trying to find some more stories you might like.
Imagine becoming someone in a new timeline just because you have to complete a quest you know nothing about? The Knight before Christmas that's playing on Netflix,, we see a goofy side of what can happen when a knight comes to life in the real world. The movie follows  a medieval knight that is transported to present day and is on a mission to fall in love with a high school teacher and he has no idea what to do to get her to fall in love with him. She has given up on love and has had her heart broken, but with him by her side she just doesn't know what to do. To fall in love with someone she barely knows?In all honesty, the movie was very corny in my opinion and it got very annoying at most points of the movie. But we get to see a new side of the "Christmas spirit" in helping people you don't know to know the meaning of life. The acting could get really bad at times, but the plot was good in my opinion with the knight getting into her life and helping her with around the house and her mindset on love. The little scenes of them doing christmas things just make the movie for me, it is such a cute couple. If you don't get cringed out by the end of the movie than you will get a sense of heartwarming moments. I recommend this movie to anyone that likes Hallmark soapy Christmas movies even though this is a netflix film, it gives me a heartwarming hallmark movie feel. This is a great movie to watch with the family around the holidays.